28 lasers M-Vision ont été choisis pour projeter des images colorées sur un écran d'eau dans le cadre de l'un des plus grands spectacles de fontaines du monde.
Le district de Kang bashi, situé à Ordos, dans la région autonome de Mongolie intérieure (Chine), était autrefois surnommé « la ville vide », car il était en grande partie inhabité jusqu'à ce qu'il fasse l'objet d'une rénovation complète en 2004.
Une métropole d'appartements somptueux, de tours de bureaux, de terrains de sport, de musées et de théâtres a été construite, et le quartier est rapidement devenu une destination touristique, internationalement connue pour sa place de la fontaine Kangbashi.
Tous les soirs, entre 20 et 21 heures, les touristes et les habitants se rassemblent pour assister à l'éblouissant spectacle de fontaines qui se reflète dans le lac Ulan Mulan qui traverse la ville.
La fontaine elle-même se compose de 2 970 buses de fontaine et de 1 678 éclairages sous-marins s'élevant jusqu'à 230 m, la plus haute fontaine connue en Asie. La musique est synchronisée avec l'éclairage et les projections, donnant vie à ce quartier opulent.
Cette année, pour célébrer le festival de la fête nationale, les organisateurs du spectacle ont fait appel à Digital Projection pour réaliser un spectacle de projection de rideaux d'eau aux allures de rêve.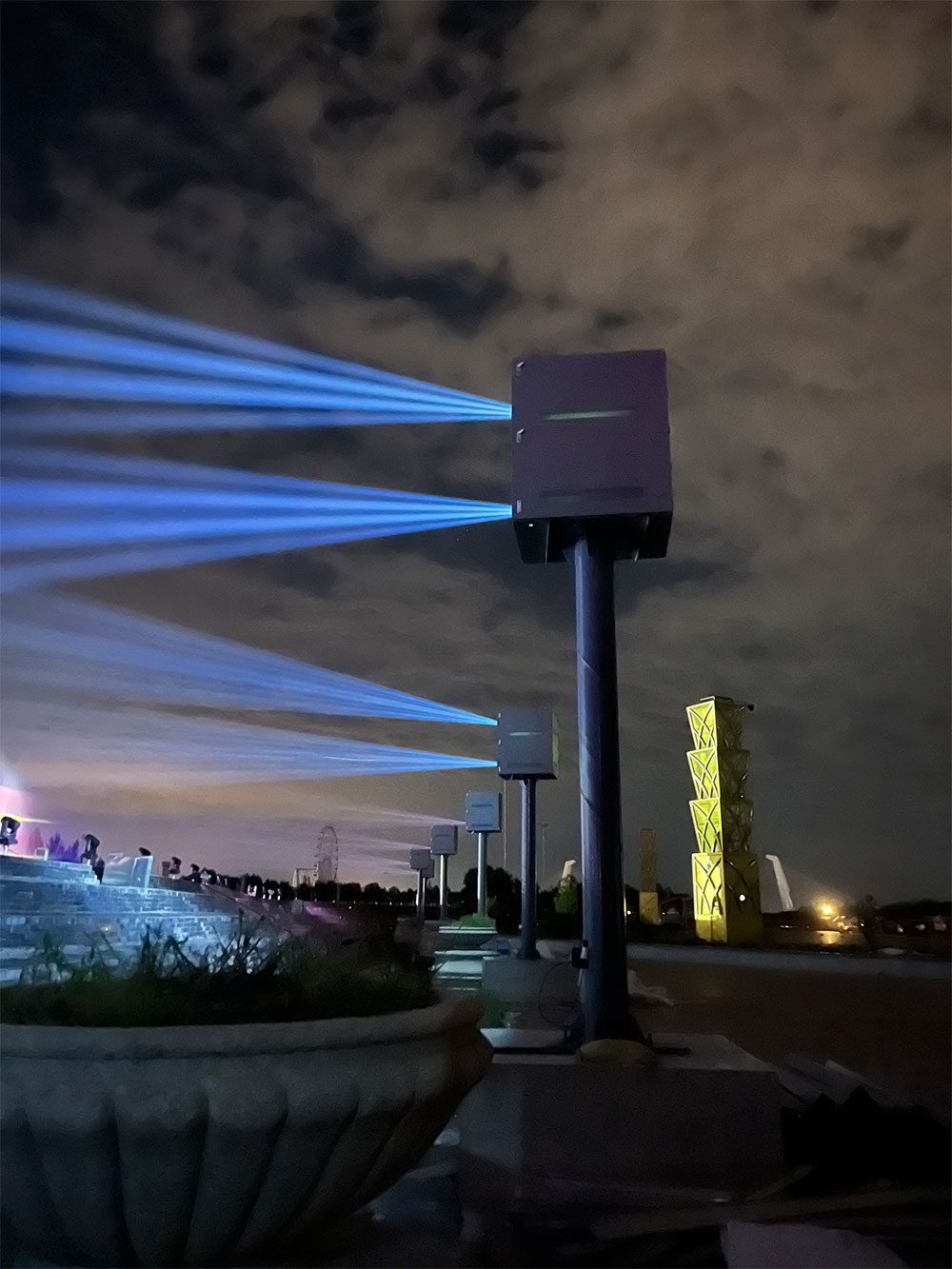 Pour donner vie au spectacle, 28 lasers M-Vision (21000-WU) ont été introduits dans l'installation pour projeter le contenu sur un vaste « écran » d'eau, créé par de multiples jets d'eau mesurant 200 m de long et 20 m de haut.
Mark Wadsworth, vice-président du marketing mondial de Digital Projection, attribue notamment le choix des décideurs à la technologie ColorBoost et Red Laser des lasers M-Vision pour ce projet, parmi de nombreuses autres raisons : « Le client avait besoin des meilleurs projecteurs et de leur fiabilité pour afficher du contenu sur le rideau en forme de cascade », explique-t-il. « Le traitement intelligent des couleurs permet d'obtenir les couleurs les plus réalistes et les plus saturées, ce qui est très important pour un projet unique de cette complexité et de cette ampleur ».
Le projecteur laser M-Vision – doté d'une puissance de 21 000 lumens et d'un rapport de contraste de 10 000:1 – a été conçu de manière à ce que les composants optiques soient 100 % protégés du monde extérieur, de la source lumineuse à l'objectif, ce qui était d'une importance capitale dans un environnement extérieur comme celui-ci.
Pour une fiabilité et une durabilité maximales, un système de refroidissement liquide et des radiateurs sont utilisés pour évacuer l'énergie vers l'environnement extérieur, ce qui permet au système optique complet d'être entièrement protégé contre tous les types de pénétration d'air qui, autrement, entraîneraient une dégradation de l'image au fil du temps.
« C'est fantastique de voir que le laser M-Vision fonctionne aussi bien dans des conditions à ce point exigeantes », conclut Mark Wadsworth. « Cela montre à quel point ces projecteurs sont fiables et performants, même dans les applications les plus difficiles. C'est un plaisir de voir que les lasers M-Vision ont été choisis pour une installation aussi complexe et impressionnante »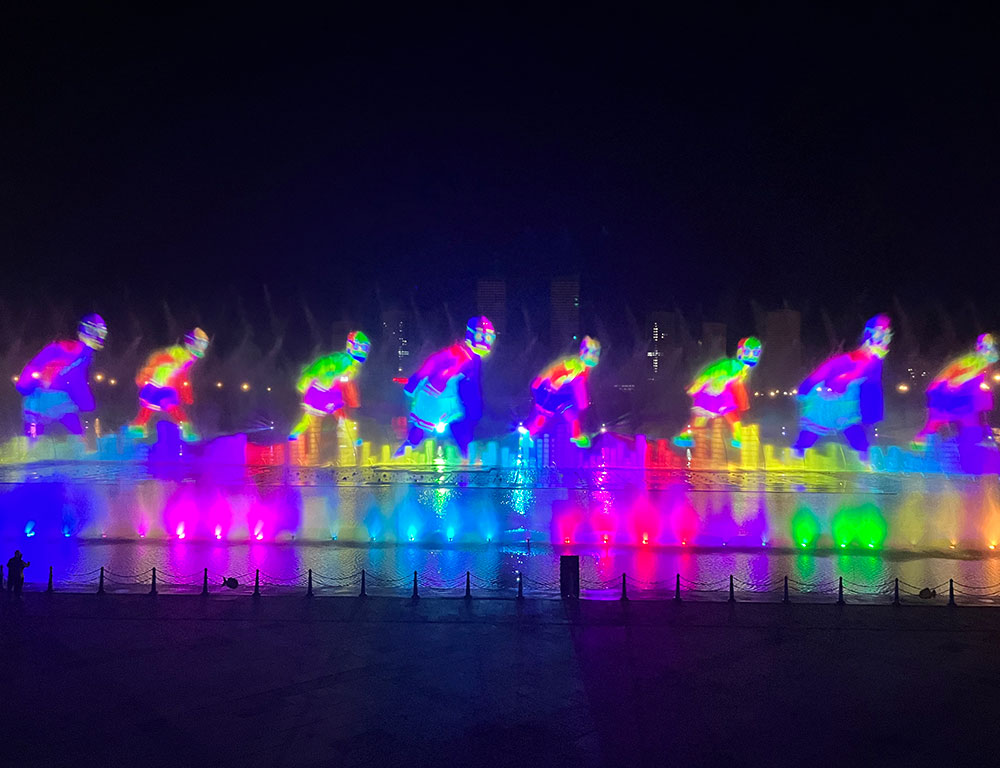 The M-Vision Laser 21000 is the first of a new breed of Single Chip DLP Laser projectors from Digital Projection. This lamp-free, laser-phosphor projector utilises new Colorboost+Red Laser technology to bring you the most realistic and saturated colours at previously unimaginable luminance levels. Such power and accuracy, combined with all-new intelligent processing brings the overall performance ever closer to that of a 3-Chip DLP projector – at a much more affordable price.
Find out more