Digital Projection displays visual forte in Jhansi
Un nouveau spectacle son et lumière merveilleux mettant en œuvre huit projecteurs 4K-UHD Digital Projection TITAN Laser 33000 plonge les visiteurs du Fort historique de Jhansi (situé dans le nord de l'Inde) dans la légende d'une héroïne nationale.
L'expérience audiovisuelle de 30 minutes utilise une technologie de mapping vidéo de pointe pour décrire la vie et la mort de Lakshmi Bai, la rani (reine) de Jhansi, morte en combattant la Compagnie britannique des Indes orientales pendant la révolte des cipayes de 1857-1858 à l'âge de 22 ans. Pour ce nouveau spectacle, l'intégrateur de systèmes PAN Intellecom Ltd a créé une impressionnante toile de projection de 270° et 83 m de large sur les murs du fort de Jhansi situé au sommet de la colline, construit à l'origine au 17e siècle et qui a été le théâtre de violents combats pendant la rébellion. PAN Intellecom a également créé le contenu du spectacle, qui utilise un mélange de mapping vidéo, de lasers, de lumières LED, de luminaires et d'un système de son surround pour faire revivre le courage de Lakshmi Bai pendant le siège du fort de Jhansi.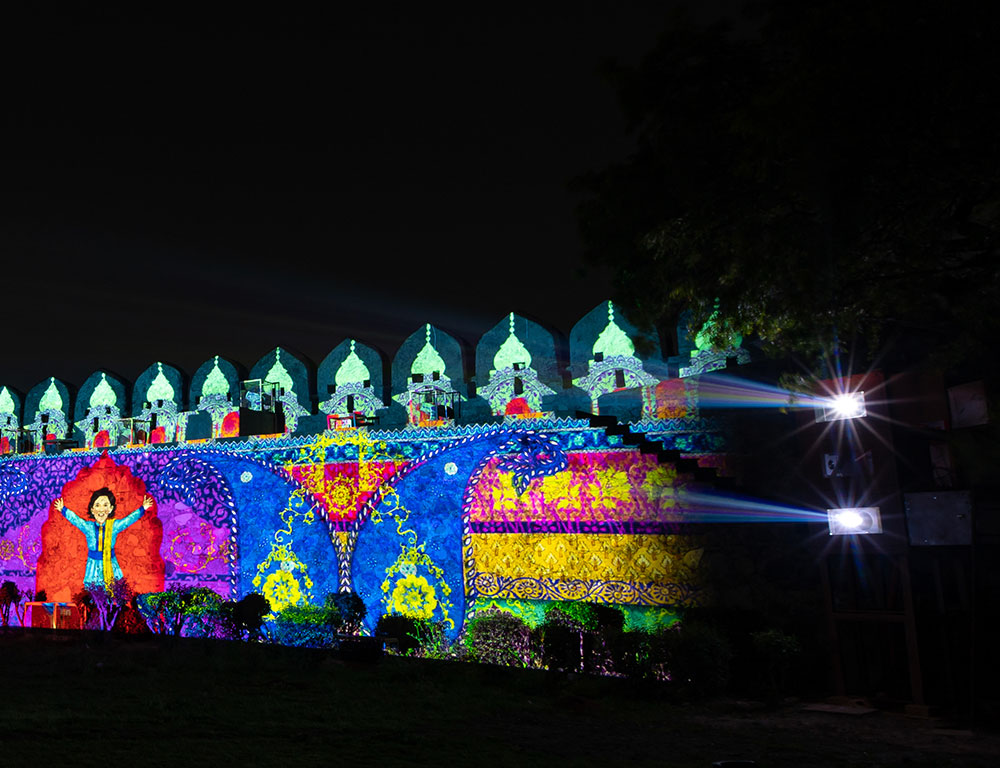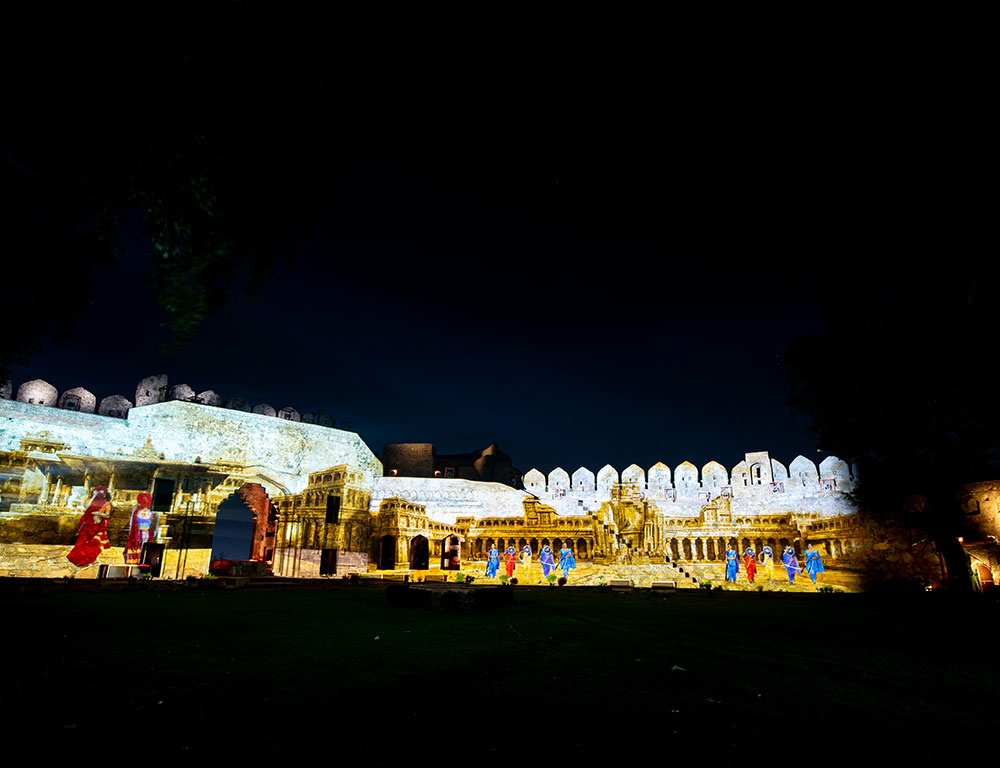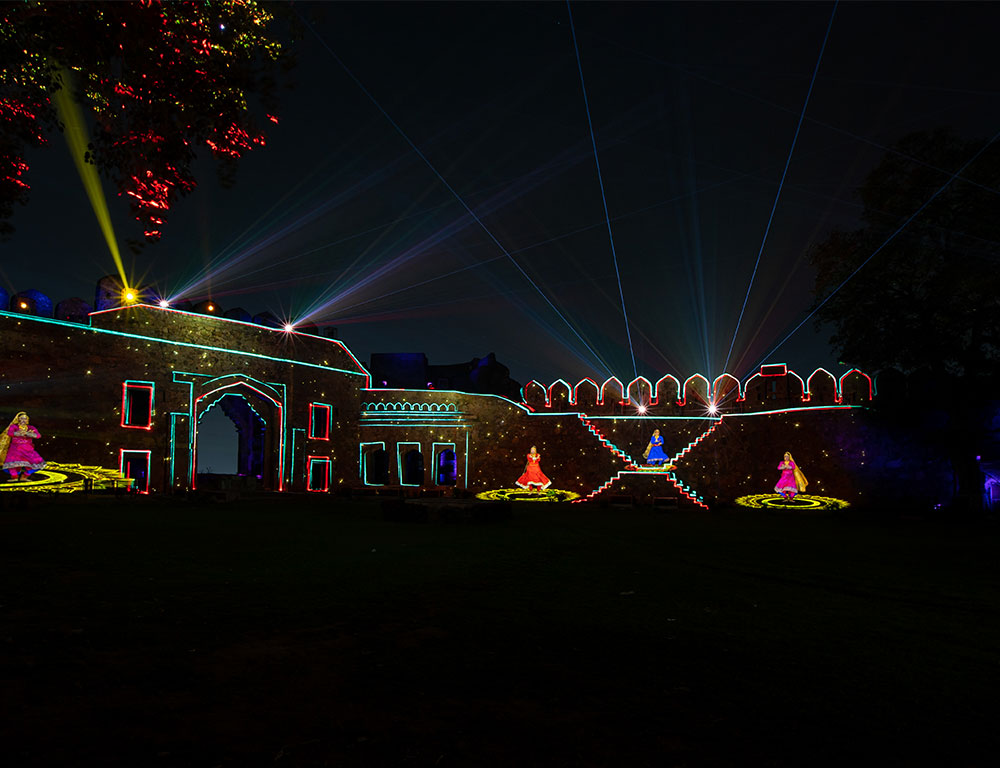 Avnish Rai, PDG de Jhansi Smart City Limited, explique qu'il a fallu finaliser le spectacle deux mois avant le calendrier initial le premier ministre indien Narendra Modi ayant prévu de visiter le lieu. « Nous sommes extrêmement heureux que le spectacle ait été mis en place en un temps record», déclare M. Rai. « Les technologies de pointe utilisées pour la création de ce spectacle, et en particulier les projecteurs laser, aideront à attirer un grand nombre de visiteurs locaux, ainsi que des touristes indiens et étrangers. Nous tenons à féliciter PAN Intellecom pour le formidable travail accompli. »
« Avec toutes les parties prenantes, nous avons travaillé jour et nuit pour y parvenir. Le résultat est spectaculaire, les applaudissements fusent de toutes parts. »
Le choix de l'équipement de Digital Projection s'est fait sur des critères « de qualité et le coût », explique Harbir Singh, directeur de PAN Intellecom, les projecteurs TITAN Laser offrant les meilleures performances à un prix compétitif. « Le projecteur TITAN Laser 33000 4K-UHD de 33 000 lumens a été choisi en raison de la grande surface de projection et des exigences de luminosité élevées », explique-t-il. « Le public étant assis près de la surface de projection, la résolution 4K-UHD était primordiale pour offrir une excellente expérience visuelle. »
Outre la taille imposante du fort, les projecteurs ont dû composer avec une façade endommagée et altérée au cours des 400 dernières années. « Il s'agit d'un fort historique, construit il y a plusieurs siècles, le défi consistait donc à garantir la sécurité et l'intégrité de la structure tout en offrant un spectacle capable de fasciner le public », ajoute M. Singh.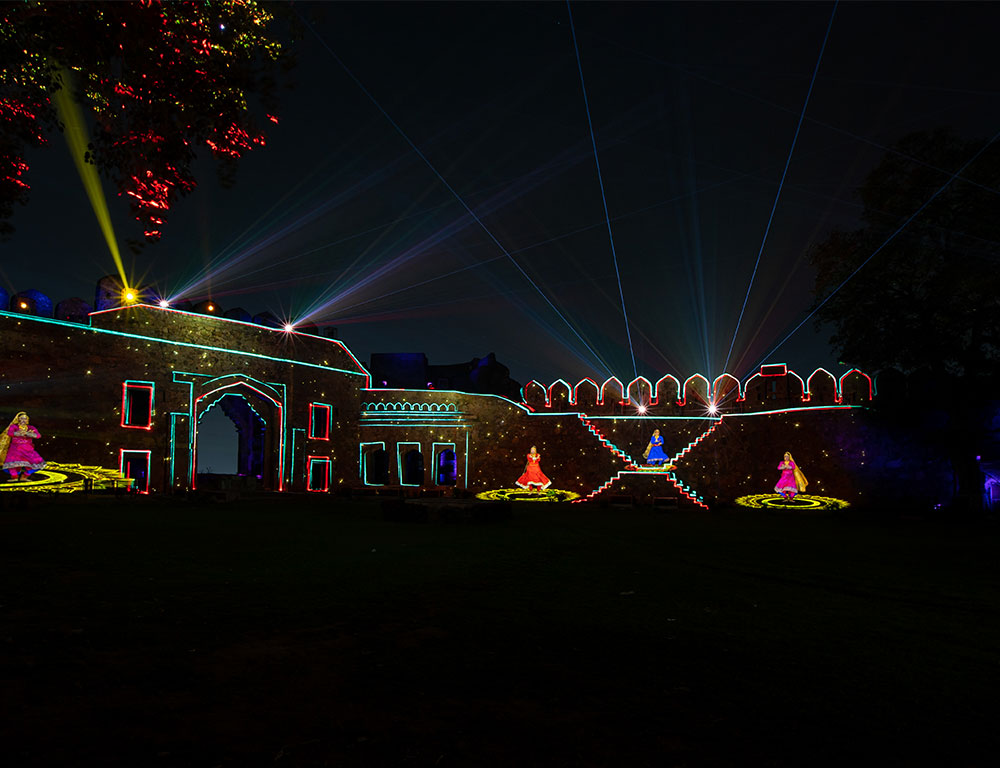 Pour l'installation du Fort de Jhansi, trois projecteurs TITAN Laser sont superposés au centre, trois à droite, avec deux autres sur le côté gauche. Équipés d'un objectif zoom 2.56-4.16:1 de Digital Projection, les projecteurs offre une grande distance de projection qui les rend très polyvalents.
Selon Sankalp Srivastava, directeur général adjoint des projets pour PAN Intellecom, l'équipement de Digital Projection s'accorde parfaitement avec le reste du système audiovisuel, qui comprend également un processeur Xeon, un logiciel Dataton WATCHOUT pour le mélange et l'enregistrement des lumières, un serveur Medialon comme contrôleur global du spectacle et un système audio surround composé de 12 haut-parleurs Dual 12″ et quatre caissons de basse Dual 15″. L'équipe de Digital Projection a soutenu PAN Intellecom tout au long du projet, en offrant des conseils sur les projecteurs, les objectifs et leur positionnement sur le site, ainsi qu'au cours de l'installation et lors de la mise en service. « Nous avons eu une très bonne expérience en travaillant avec l'équipe : ils nous ont soutenus sur tous les aspects depuis la phase d'appel d'offres jusqu'à la phase d'exécution », commente-t-il.
« En tant que directeur créatif, pouvoir raconter l'histoire de Rani Lakshmi Bai à travers un spectacle architectural de mapping vidéo à 270°, le premier du genre dans le pays, est un rêve devenu réalité », avoue Aman Arora, directeur technique et créatif du projet. « La reproduction fidèle des couleurs par les projecteurs TITAN Laser 33000 4K-UHD de Digital Projection a facilité la vie de l'équipe chargée du contenu et de la création, qui avait un énorme défi à relever : fournir des couleurs uniformes sur une façade dont les pierres ont perdu leur couleur de manière inégale au fil du temps. »
« Être associé au plus grand spectacle son et lumière de mapping vidéo d'Inde dans un fort est une fierté pour Digital Projection, mais ce qui est encore plus réjouissant, c'est de voir un client satisfait, des visiteurs hypnotisés et la fierté d'un partenaire de Digital Projection : une excellente combinaison qui garantit un succès encore plus grand pour Digital Projection en Inde dans les années à venir », conclut Hemant Agarwal, responsable de l'unité commerciale Delta Display Solution pour Delta Inde.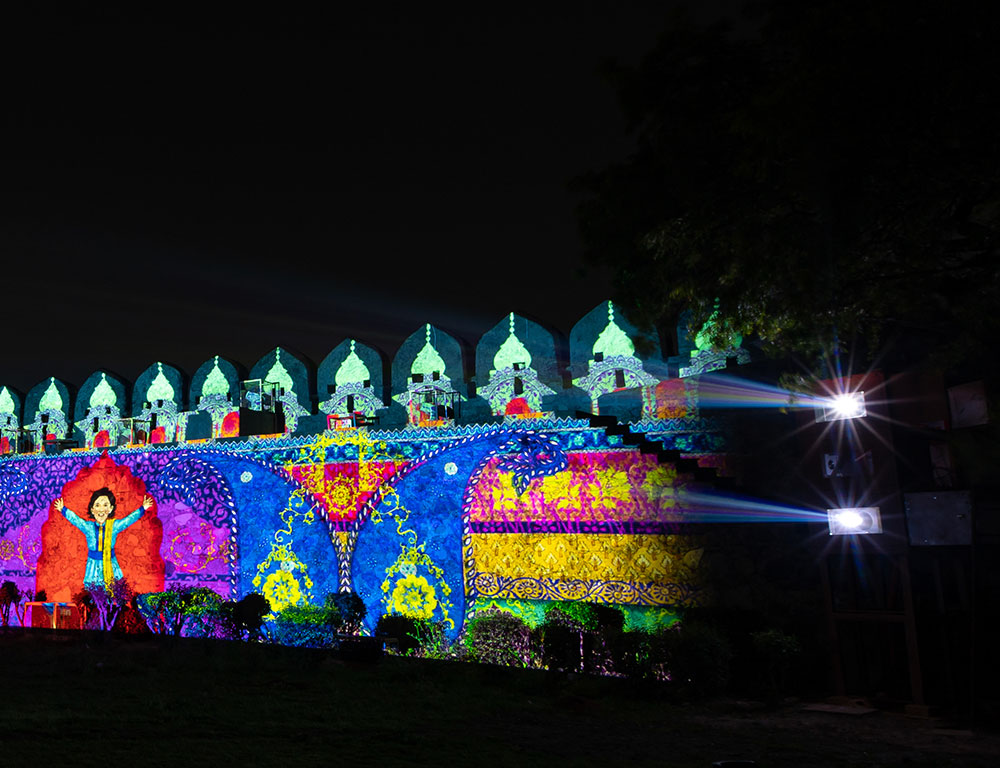 Proojecteur: TITAN Laser
Contraste dynamic de 18,000:1
20 000 heures de projection
TITAN Laser
The Titan Laser 37000 delivers up to 37,000 (WUXGA) or up to 31,000 (4K-UHD) Lumens from a relatively compact chassis, making it the ideal projector for the most demanding of large-venue applications. Where bright, pin sharp images are required there should be no compromise.
Plus d'infos