Titan Laser / un opéra en plein air
Suite au succès retentissant de sa production The Flying Dutchman en été 2017, le Theater Regensburg en Bavière a une fois de plus démontré son expertise de l'opéra en plein air avec son dernier spectacle, une version semi-scénique en trois actes de Tosca, le concert de Puccini.
Tout comme son prédécesseur, l'évènement a été tenu à West Port, dans le parc commercial de Bayernhafen, une gigantesque plateforme de transport de marchandises située dans la ville de Regensburg (Ratisbonne), dans l'est de la Bavière. La scène se situait dans la partie historique de l'entrepôt municipal, tandis qu'un public de près de 3 000 personnes était assis en face, sur le quai nord. La façade de l'entrepôt elle-même faisait office de gigantesque surface de projection, sur laquelle un éventail d'images impressionnantes était projeté grâce à des projecteurs TITAN Laser de Digital Projection.
« La vidéo constituait l'élément principal du spectacle », explique le technicien de régie vidéo Wolfgang Frauendienst. « Les acteurs se trouvaient à 100 mètres de distance du public, un projecteur capable de fournir une telle luminosité sur une distance aussi importante était absolument nécessaire. Nous avons opté pour quatre projecteurs TITAN Laser, groupés deux par deux et empilés l'un sur l'autre, chaque empilement couvrant une moitié du bâtiment. »
Le Titan Laser 37000 produit jusqu'à 37 000 lumens en résolution WUXGA (31 000 en 4K-UHD) dans un châssis relativement compact compte tenu des performances, faisant de ce projecteur la solution idéale pour les applications de grande taille les plus exigeantes.
« Il ne devrait pas y avoir de compromis à faire lorsque des images ultra claires, nettes et précises sont requises, avance Mark Wadsworth, vice-président marketing monde chez Digital Projection. « Le TITAN Laser emploie les toutes dernières technologies en termes de connectivité, y compris DisplayPort, HDMI 2.0 et HDBaseT. La technologie électronique de pointe de ce projecteur apporte également le traitement HDR pour la gamme de projecteurs destinés aux grandes applications, et des fonctionnalités telles que la régulation constante de luminosité et la compatibilité DMX Art-Net en font la solution idéale pour les évènements importants tels que celui-ci.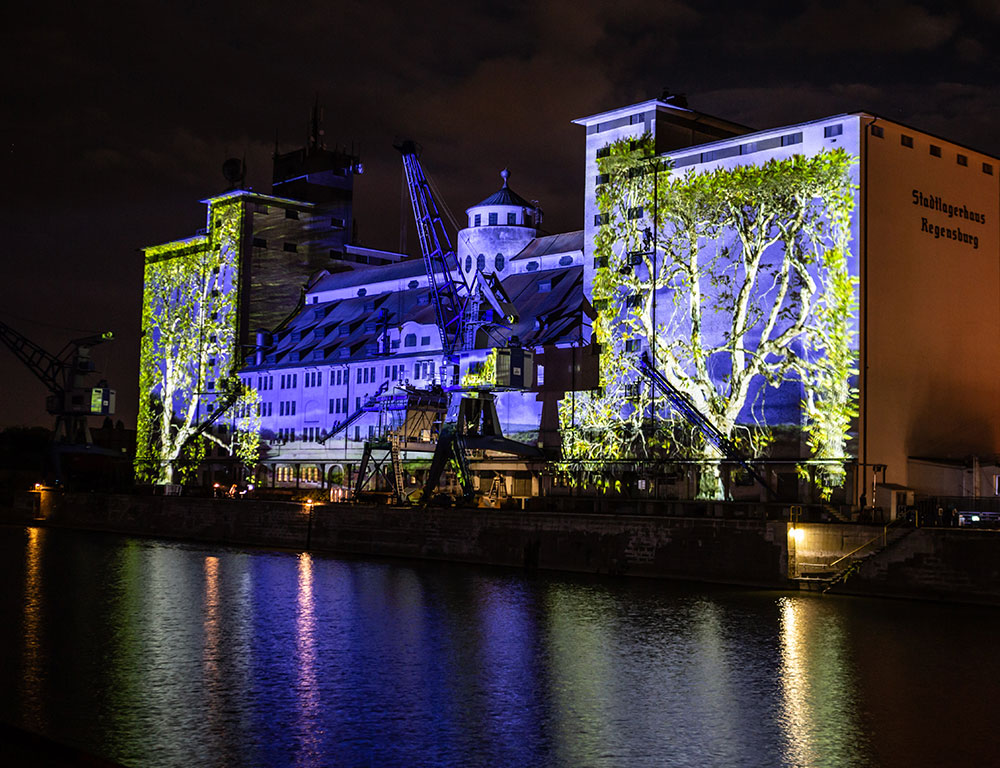 Les projecteurs ont été fournis par Etha, distributeur de Digital Projection, tandis que le reste des équipements vidéo provenaient de la société locale Fingerprint Production. Heiko Hoffman, l'expert vidéo d'Etha, a apporté son aide à Wolfgang Frauendienst pour l'installation des projecteurs TITAN Laser.
Frauendienst ajoute : « Le contenu était diffusé par le logiciel MadMapper, et acheminé par deux liens HDBaseT vers les deux empilements de projecteurs. Le contenu en direct était coupé à l'aide d'un commutateur Blackmagic Design, puis acheminé vers le PC de contenu via SDI. L'ensemble du réseau était consolidé en dix fibres optiques de plus d'un kilomètre de long, permettant au son, à l'éclairage, à la vidéo et aux cinq caméras de communiquer entre eux. »
Le contenu vidéo, comprenant les intérieurs trois-dimensionnels de cathédrales et de chambres de torture, a été géré par Clemens Rudolph, tandis que Matthias Beck était en charge du coupage des caméras en direct. Les images étaient ensuite mappées dans le contenu pré-converti de Rudolph.
Comme pour tous les projets de cette envergure, l'équipe vidéo a été confrontée à un certain nombre de défis au cours de la phase de pré-production, qui ont tous été relevés pour offrir une soirée de divertissement exceptionnelle aux spectateurs.
« Le spectacle a été un immense succès », conclut Frauendienst. « Les retours de la presse et du public ont été formidables, et l'équipe a beaucoup aimé travailler sur ce projet si inhabituel. »
Crédit photo: Christina Iberl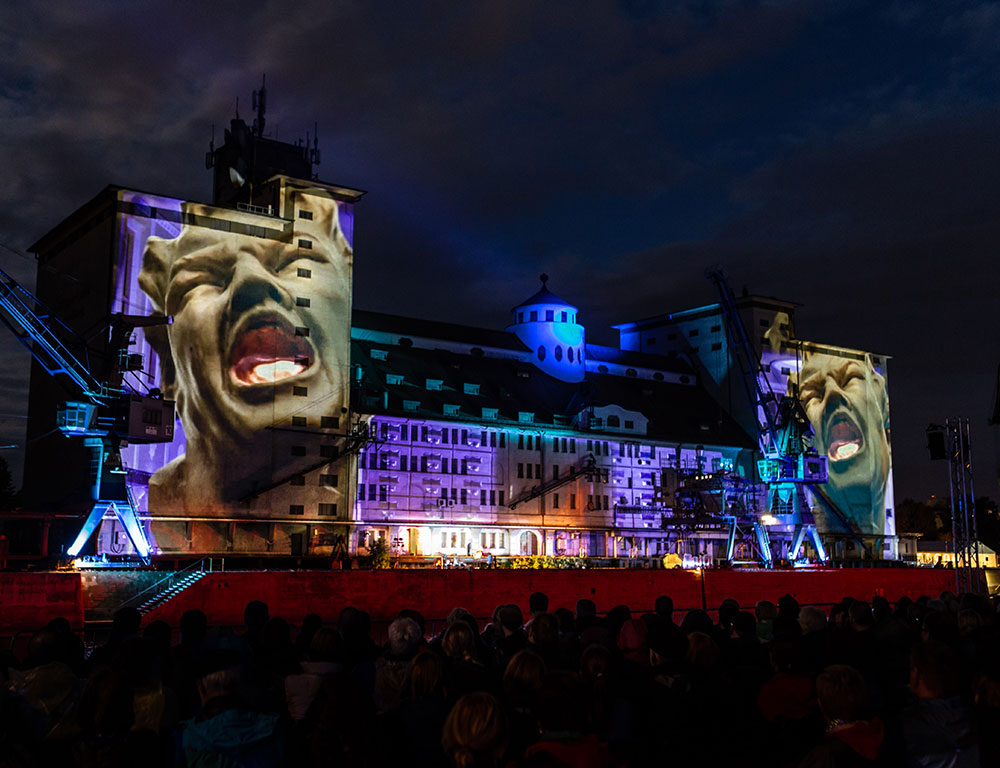 TITAN Laser
The Titan Laser 37000 delivers up to 37,000 (WUXGA) or up to 31,000 (4K-UHD) Lumens from a relatively compact chassis, making it the ideal projector for the most demanding of large-venue applications. Where bright, pin sharp images are required there should be no compromise.
Plus d'infos