La ville de Pasteur attrape le virus du vidéomapping grâce à Digital Projection
Dole, la ville natale du père de la microbiologie, Louis Pasteur, célèbre actuellement le bicentenaire de sa naissance avec un vidéo-mapping impressionnant sur la façade de l'Hôtel-Dieu réalisé par IPS et faisant appel à la technologie de pointe de Digital Projection.
Mapping Pasteur, qui s'est déroulé du 9 juillet au 21 août 2022, a transformé l'Hôtel-Dieu de la ville de Dole, un bâtiment du XVIIe siècle situé dans le Jura, en une expérience audiovisuelle impressionnante qui a associé spectacle visuel et récit dramatique narrant la vie de l'enfant le plus célèbre de la ville.
Divisé en deux parties, "Si Pasteur m'était conté…", tisse les fils de la vie professionnelle et personnelle de Louis Pasteur avec l'aide de sa femme Marie, et le volet enfantin "Du Rififi chez les Microbes", qui suit les aventures d'Alice, âgée de 10 ans, qui peut parler aux microbes. Un spectacle qui a nécessité plus d'un an de travail, se souvient Denis Pageaux, de la société locale IPS (Image Pro Service), qui pour donner vie au projet a travaillé avec un scénariste, des comédiens, et fait appel à un studio de son et deux graphistes.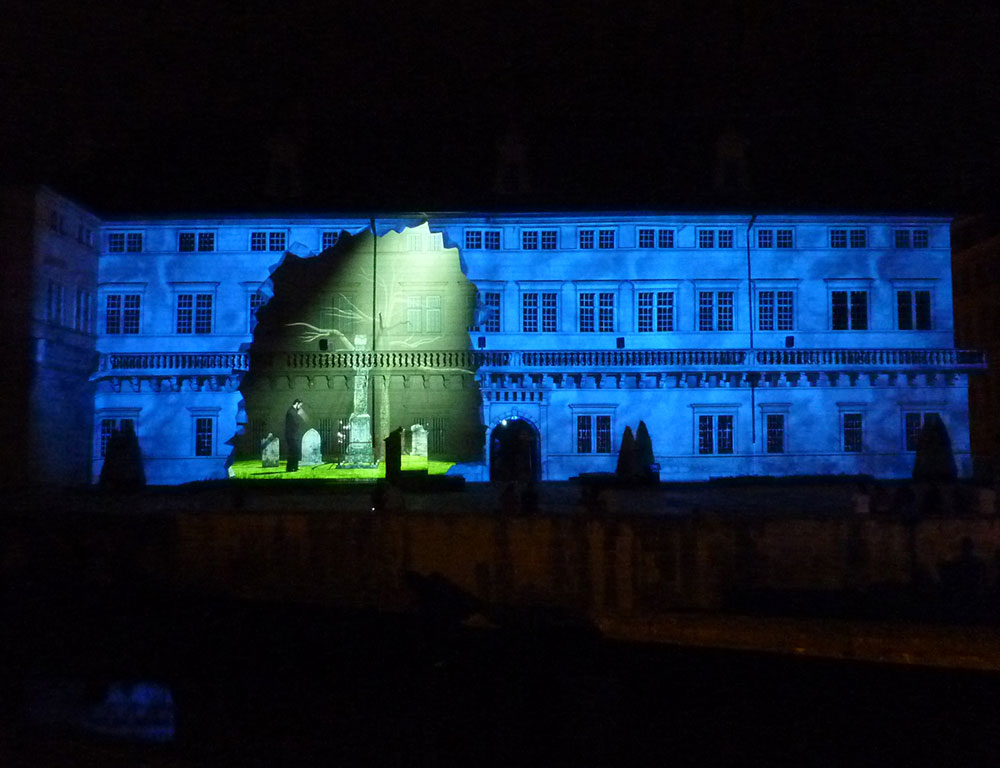 « Nous souhaitions en premier lieu toucher tous les publics, notamment les familles, afin que chaque génération puisse comprendre la vie de Pasteur », explique Alexandre Douzenel, adjoint au Maire de la ville de Dole en charge de l'événementiel, pour expliquer le cahier des charges donné à IPS. « Le deuxième objectif était éducatif : nous voulions que les gens apprennent à connaître Louis Pasteur et ses découvertes avec une totale exactitude historique. Enfin, à travers cet événement, nous voulions contribuer au rayonnement de la ville de Dole, lieu de naissance de Louis Pasteur, en proposant un spectacle moderne et immersif, durant tout l'été, où de nombreuses personnes pourraient venir le découvrir. Nous avons pu répondre à ces trois objectifs avec un spectacle de projection monumentale. »
Pour répondre au briefing, Denis Pageaux a opté pour deux projecteurs TITAN de Digital Projection, un fabricant avec laquelle IPS travaille étroitement depuis une décennie : « Les TITAN, choisis spécifiquement pour leur impressionnante surface de projection, leur couleurs et performances exceptionnelles, ont été installés dans une même tour de six mètres de haut et disposés pour projeter à 47 m de distance sur la façade et sur le côté gauche de l'Hôtel-Dieu. »
Comme le bâtiment comporte une avancée de la façade principale, IPS a choisi de positionner un TITAN légèrement hors axe. En plus de couvrir près de 50 m de distance de projection entre la source de lumière et la façade, ce projecteur polyvalent est également capable de mapper les différences de profondeur créées par la structure du bâtiment, assurant une couverture parfaitement homogène et lumineuse sur l'ensemble du mur extérieur.
Les projecteurs ont été complétés par quatre enceintes Turbosound placées sur les balcons de l'Hôtel-Dieu afin de faire face au public et parfaire ainsi l'expérience immersive.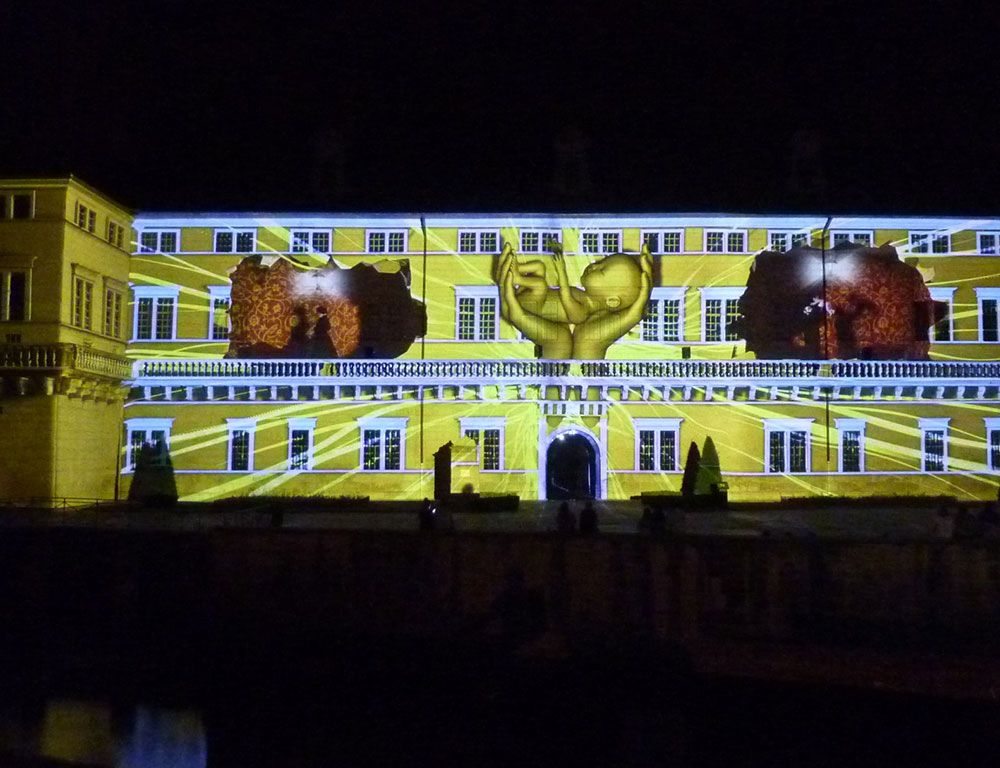 Les visuels spectaculaires issus des projecteurs numériques ont permis au spectacle de toucher un public plus large que ne l'aurait permis une exposition plus traditionnelle, selon Alexandre Douzenel. « Cette technologie a permis de traiter de sujets sérieux tout en restant accessible au grand public », explique-t-il. « Ce public n'a pas forcément le loisir de se rendre dans les musées ou les expositions historiques, et pour moi c'est vraiment la clé du succès d'une projection en vidéo-mapping. Nous avons pu toucher un public large que nous n'aurions pas atteint avec d'autres formes d'art plus traditionnelles. »
« L'installation audiovisuelle, réalisée par IPS en trois jours, s'est avérée être un succès auprès de tous ceux qui sont venus voir le spectacle, « un grand nombre d'entre eux sont revenus plusieurs fois », rapporte Denis Pageaux. « L'utilisateur final est pleinement satisfait et les spectateurs sont ravis – une véritable success story ».
« C'est avant tout un succès populaire qui a été unanimement salué par le public, venu en masse assister au spectacle », conclut Alexandre Douzenel. « Combiner pédagogie, exactitude historique et grand spectacle rendu possible par une technologie de pointe : tels sont les secrets du succès de ce projet. »
Pictures : ©IPS/Pageaux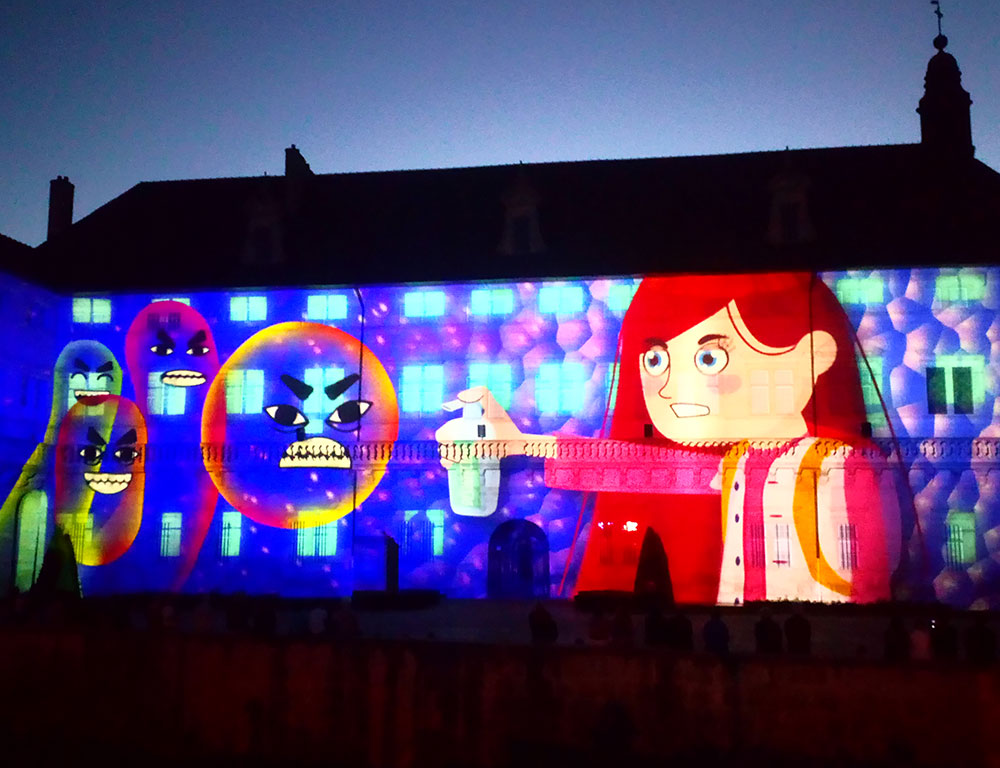 Projecteur: TITAN Laser
Contraste dynamic de 18,000:1
20 000 heures de projection
TITAN Laser
The Titan Laser 37000 delivers up to 37,000 (WUXGA) or up to 31,000 (4K-UHD) Lumens from a relatively compact chassis, making it the ideal projector for the most demanding of large-venue applications. Where bright, pin sharp images are required there should be no compromise.
Find out more