Truly immersive, collaborative and interactive 3D experiences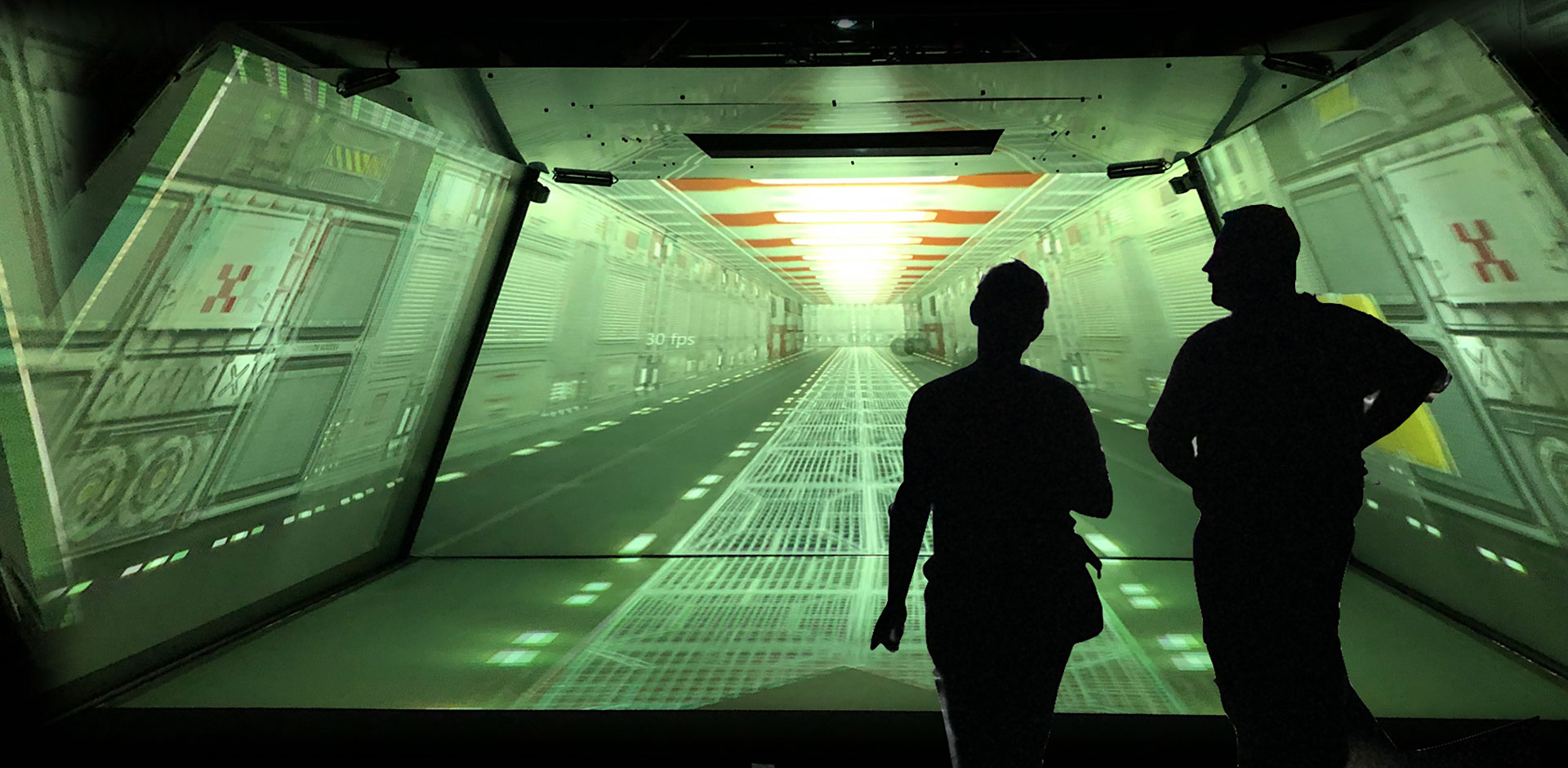 Digital Projection INSIGHT 4K HFR 360 Brings Multi-Viewer 3D to the Industry in 4K
Whether it is a Powerwall, a CAVE or the ultimate 3D Experience with our ground-breaking MultiView System, Digital Projection have a high-performance DLP solution to bring your vision to life.
MultiVew 3D
Prior to the launch of Digital Projection's newest product, 3D technology suffered from a significant immersive limitation: each user was seeing exactly the same image, regardless of where they were positioned. Digital Projection has again moved ahead of its competitors with the INSIGHT 4K HFR 360 Multi-View 3D projector, which can finally offer truly immersive, collaborative and interactive 3D experiences.
With Multi-View 3D projection, a single projector, with ultra-fast frame rates will accommodate several viewers, each being tracked and each having a view of the image that remains appropriate to their changing position. This allows the users to see and interact with each other in a truly shared collaborative manner.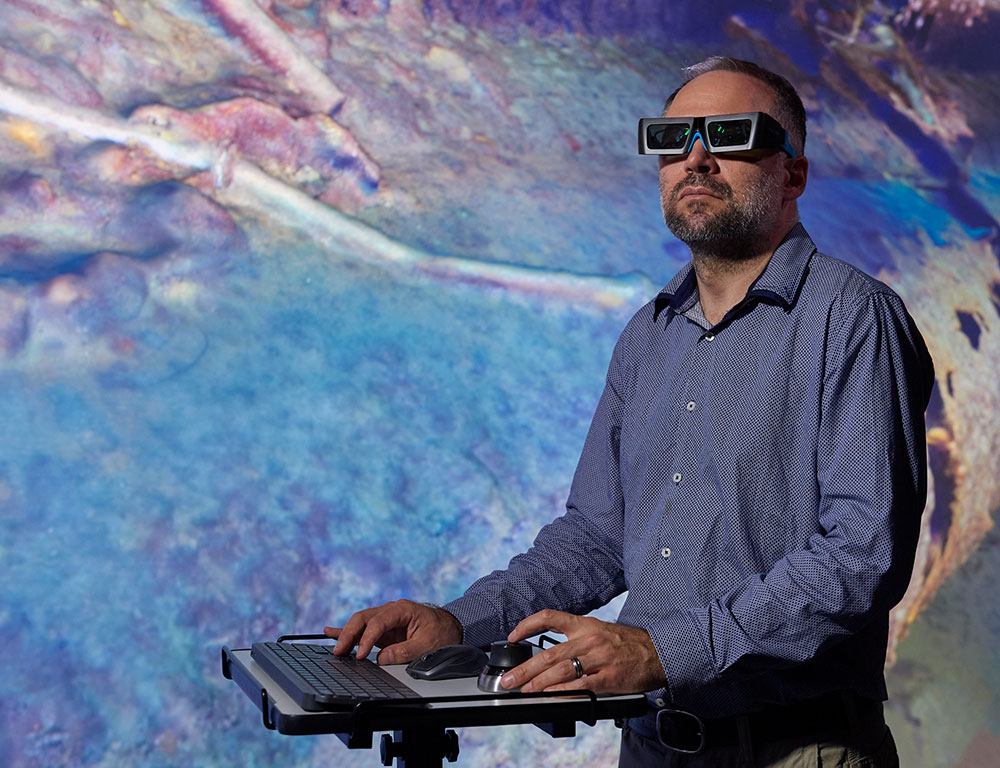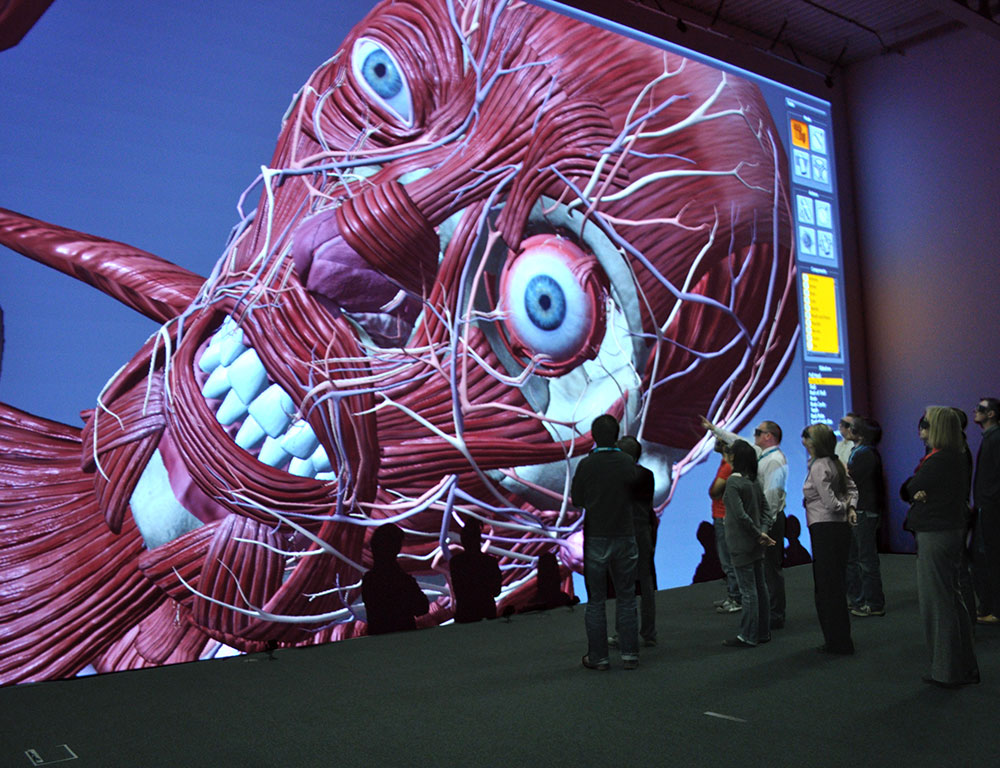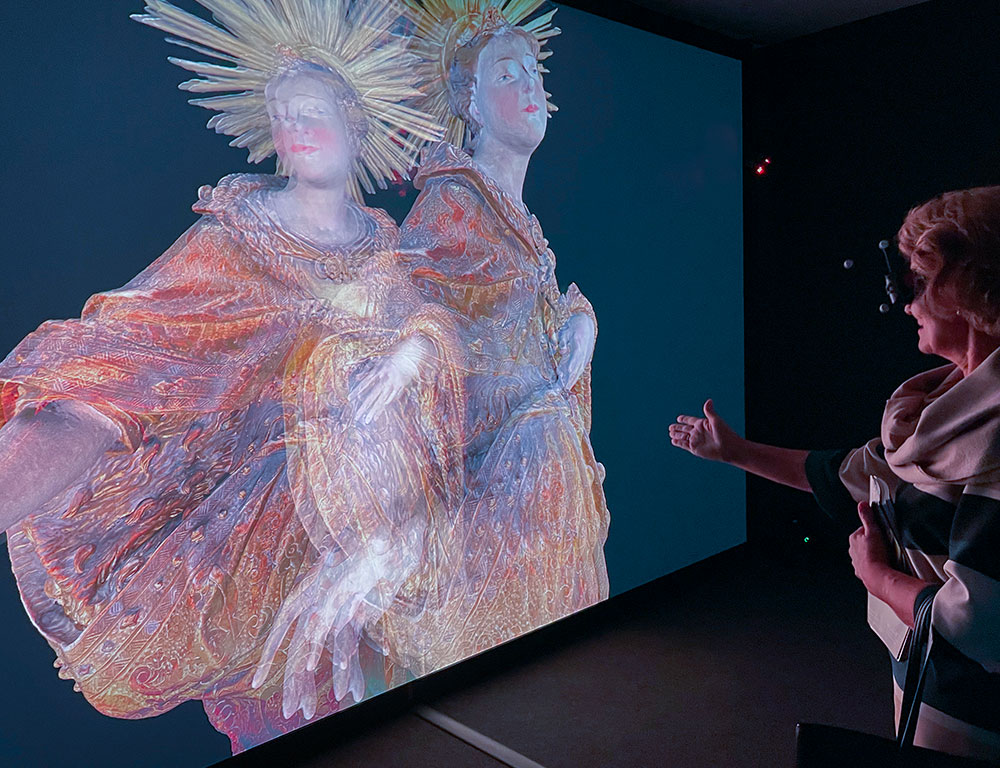 Key technologies
Ultra High Frame Rate projectors
RGB and Laser Phosphor illumination
WUXGA, Native 4K and 8K resolutions
Ultra-Short Throw lenses for flat or cylinder screens
Visualisation & VR DLP Projectors
Recent Visualisation and VR case studies
Digital Projection erweckt mit bahnbrechender…
Zusätzlich zu den 21 ausgestellten Hightech-Kunstwerken und virtuellen Erlebnissen werden die Besucher einer zukunftsweisenden neuen Ausstellung in der Schweiz in der vordersten Sitzreihe eine weitere technologische Premiere miterleben: das Zusammenwirken des Satellite MLS-Systems von Digital Projection mit der Multi-View 3D-Projektionstechnologie, die entscheidend dazu beitragen wird, die 1.000 Jahre alte Benediktinerkirche der Abtei Michaelsberg im UNESCO-Weltkulturerbe Bamberg, Deutschland, zu rekonstruieren.
Mehr erfahren
Glasgow School of Simulation and…
Based in Glasgow's Digital Media Quarter, Glasgow School of Art's School of Simulation and Visualisation (SimVis) – formerly The Digital Design Studio – is an immersive visualisation centre for commercial and postgraduate research where the highest quality visualisation is the very nucleus of every project undertaken. State-of-the-art technology is of paramount importance for SimVis. Guided by the expertise of Antycip Simulation, the need for a high brightness, 4K resolution, 3D stereoscopic projection solution was fully met by Digital Projection's INSIGHT Laser 4K.
Mehr erfahren
Latest News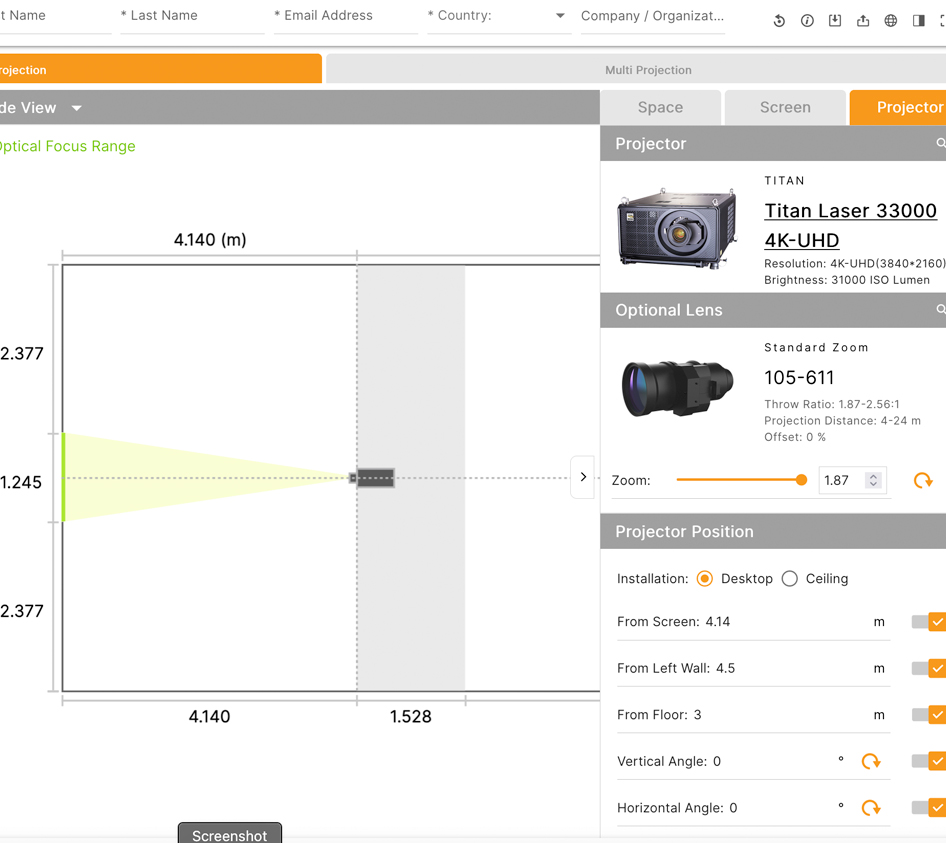 Digital Projection veröffentlicht kostenlose Software "Projection Simulator"
Digital Projection hat den neuen und verbesserten Projection Simulator veröffentlicht. Diese kostenlose, Web-basierte Anwendung hilft Benutzern bei der Auswahl eines geeigneten Projektors für ihre individuellen Installationsanforderungen.
Mehr erfahren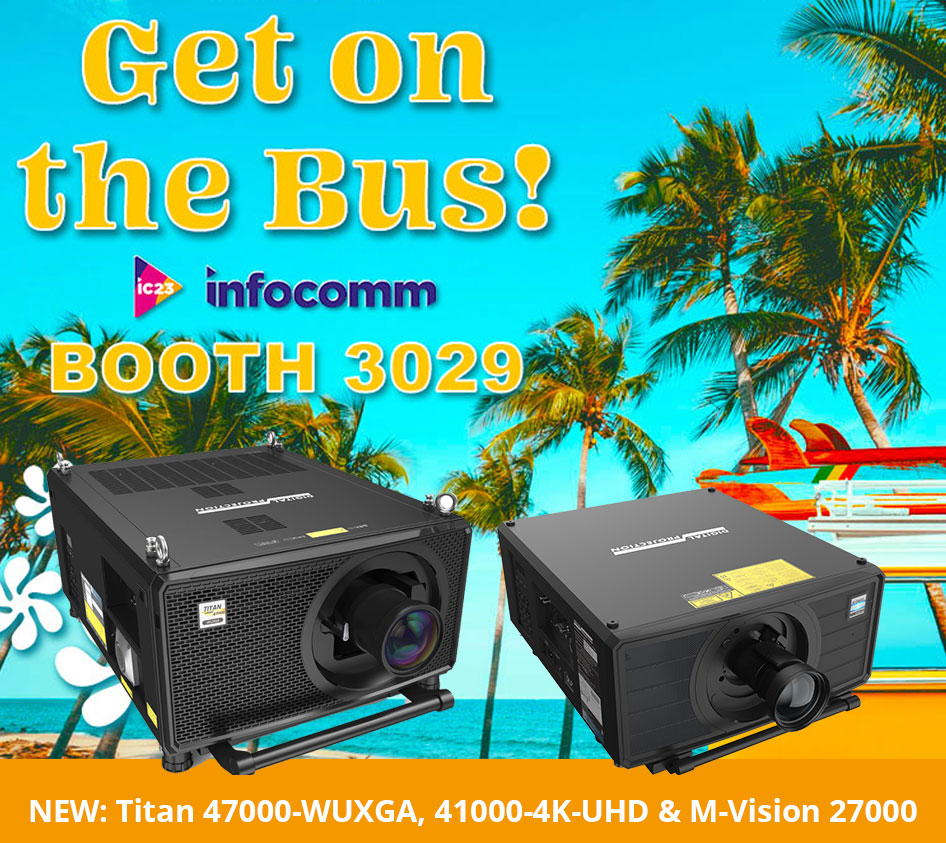 Digital Projection introduces two new class-leading laser projectors at InfoComm 2023
Digital Projection introduces two new class-leading laser projectors at InfoComm 2023
Mehr erfahren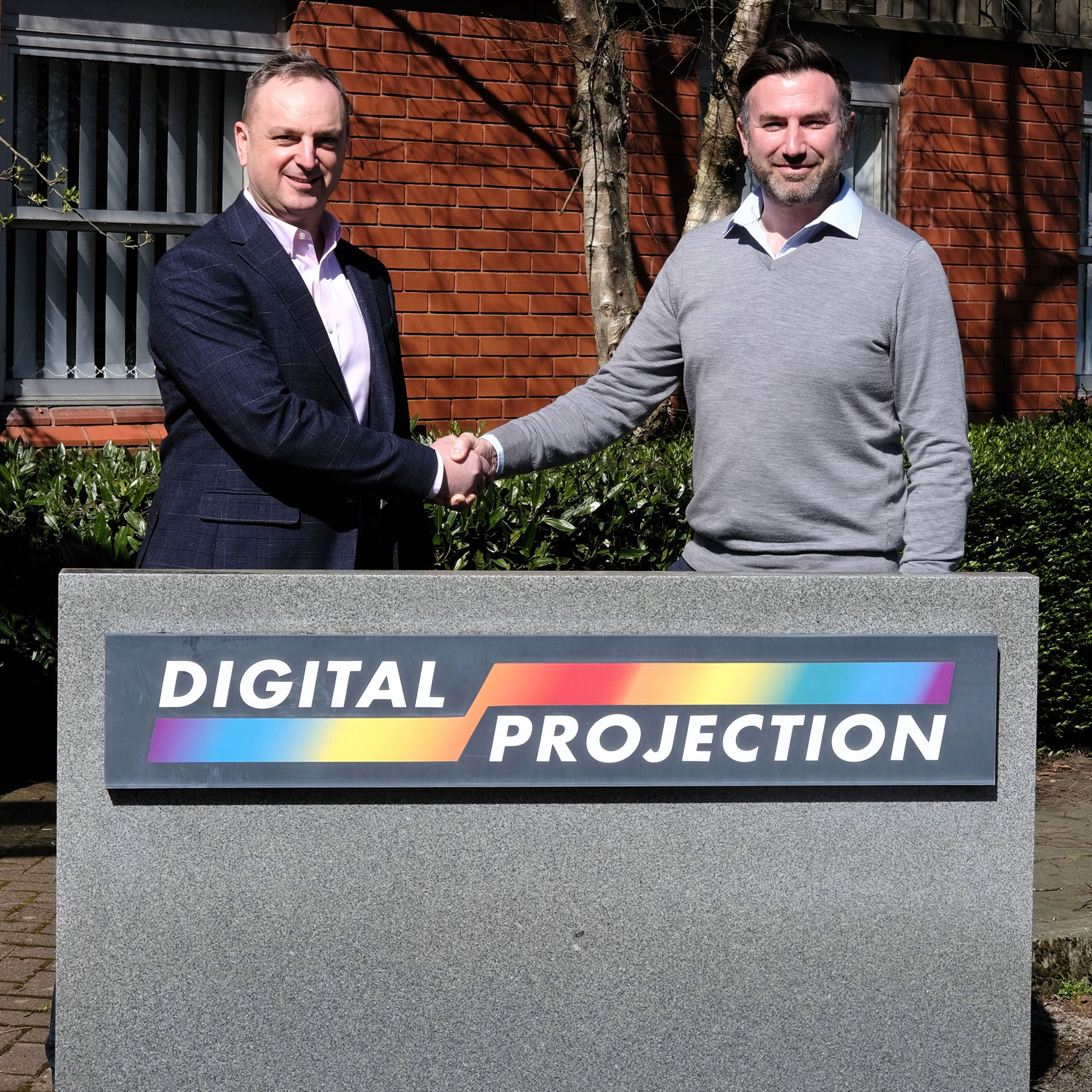 Digital Projection welcomes James Belso as UK and Ireland regional sales manager
5th April 2023 – Digital Projection today announced the appointment of James Belso as regional sales manager for the UK and Ireland, the appointment is the latest in an extensive recruitment programme centred on growth in the EMEA region. In his new role, Belso will be tasked with further developing the company's business through a select network of new and existing partners.
Mehr erfahren