Incredibly bright 1-Chip Laser-Phosphor projector for medium to large screens
The exceptionally bright single chip DLP E-Vision Laser 10K delivers an amazing 11,250 lumens from a stable solid-state light source, capable of producing over 20,000 hours of illumination. In professional venues such as auditoriums and visitor Attractions that regularly contend with high levels of ambient light, the E-Vision Laser 10K brightness ensures the audience will experience the message with the saturated colors, bright imagery, and dark area detail that you or your client intended.
Equally compelling is the lack of lamp replacements due to the solid state illumination system. By bypassing regular lamp replacement cycles, almost all costs related to the E-Vision Laser are incurred at time of purchase. This key characteristic allows the E-Vision Laser 10K to have a much lower cost of ownership over the lifespan of the display.
Combine the exceptional bright, long-life illumination source with a host of other precision features, and you have a projector solution that's perfectly suited to a diverse range of professional venues.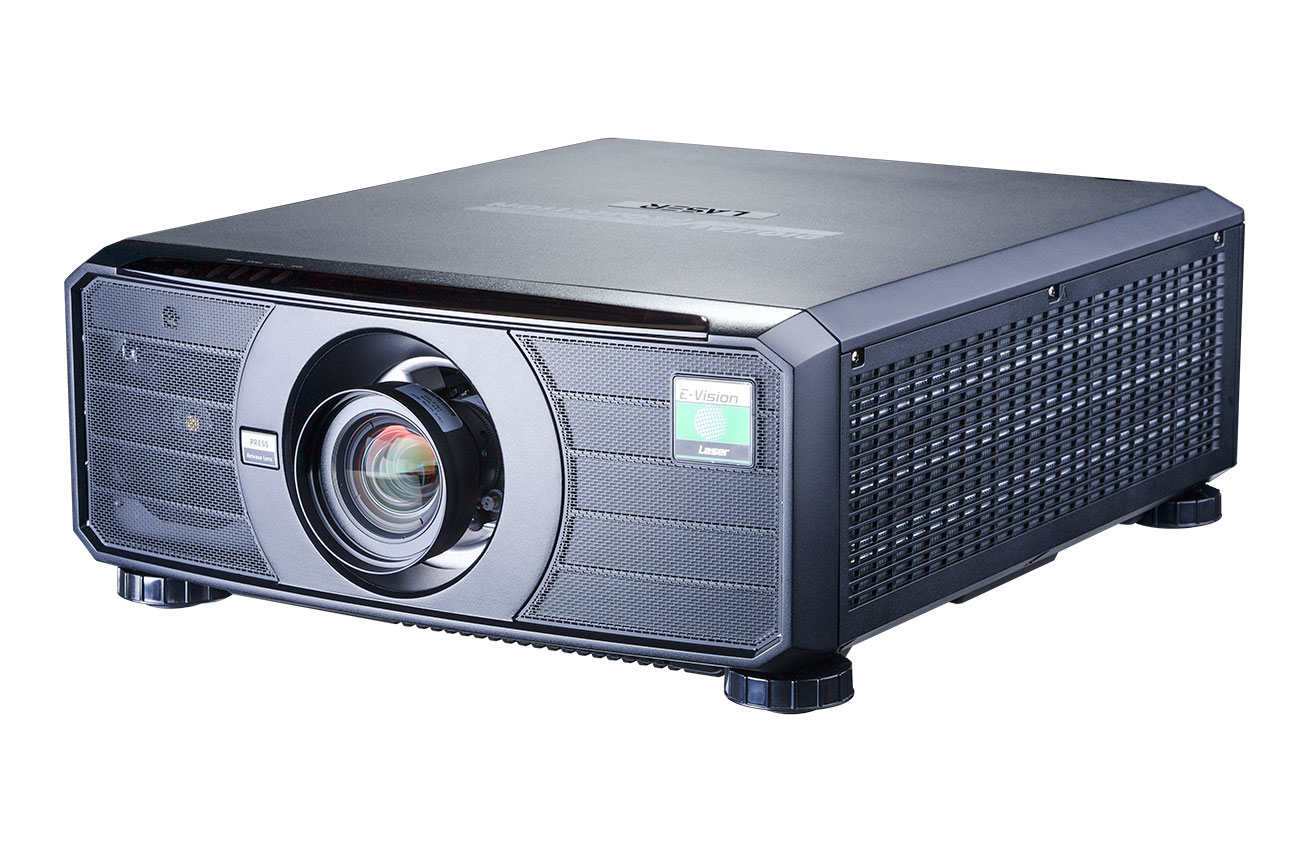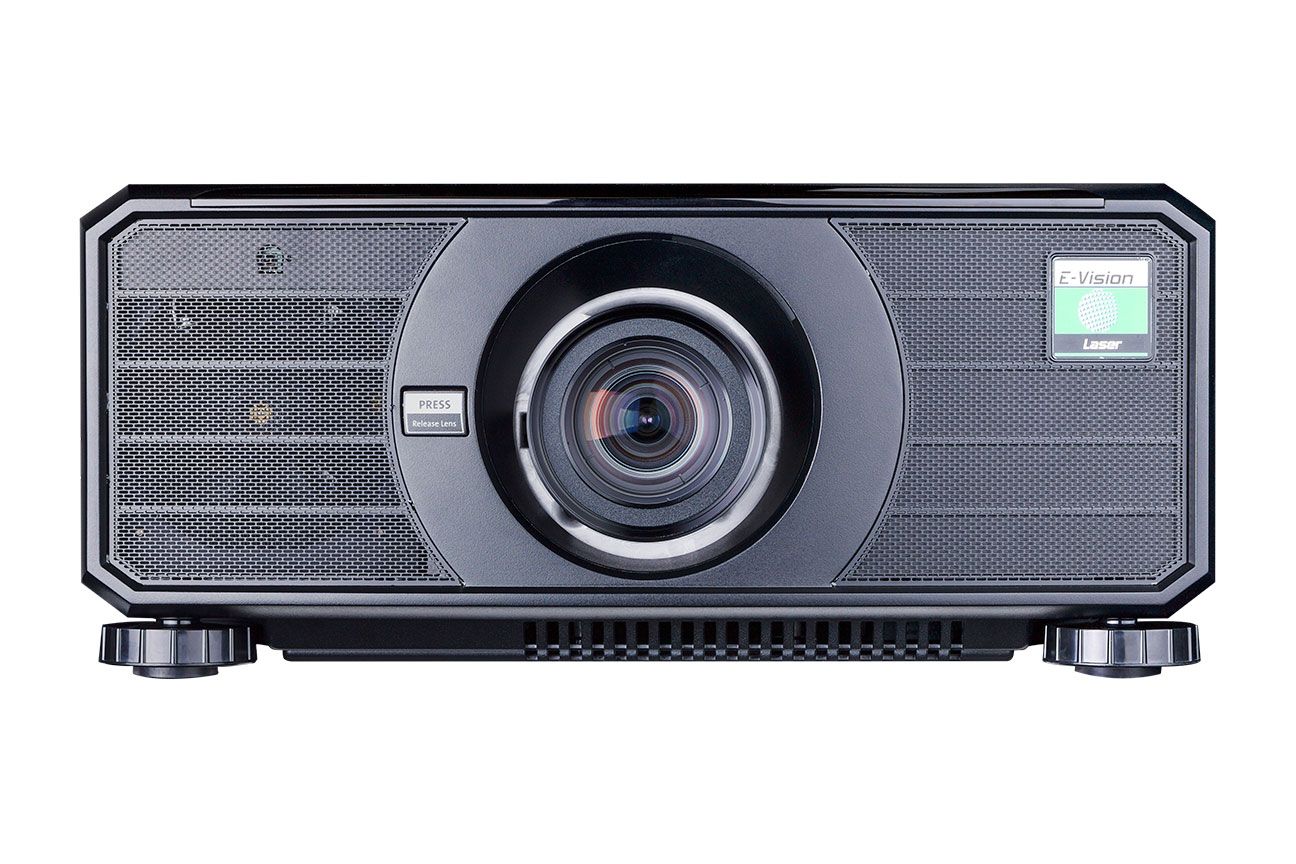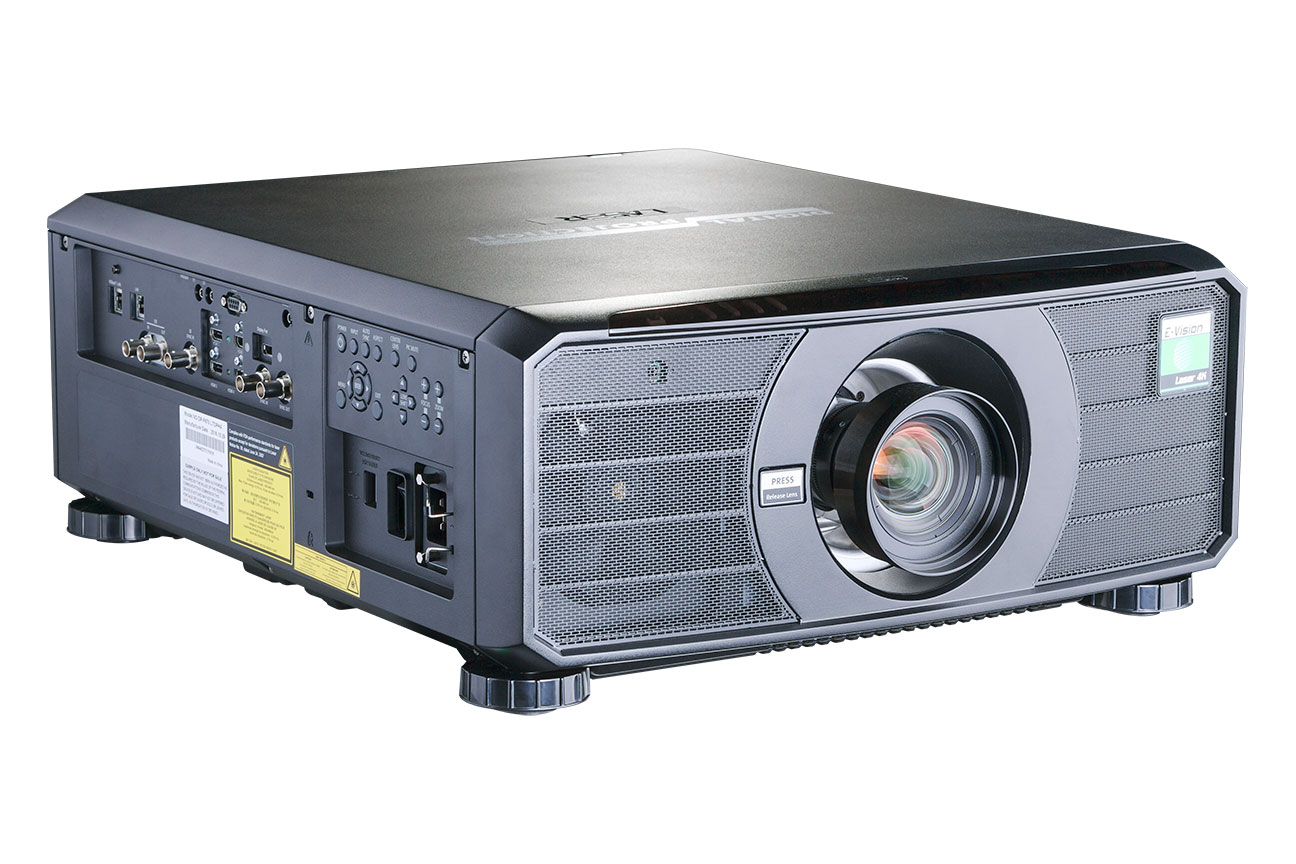 Request More Info
If you need more information or a call back from our team, please fill in the form below and your local business development manager will get back to you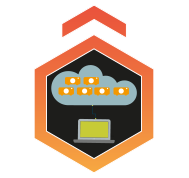 Projector Controller
Ideal for use in large installations or where projectors are in multiple locations in a building, the software can dramatically reduce the time required for set up and configuration – all from a single network enabled PC.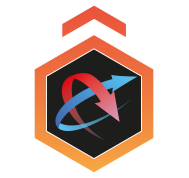 MultiAxis Orientation
For maximum flexibility, the E-Vision Laser 10K can be operated in both Portrait and Landscape mode, pointing up and down and every angle in between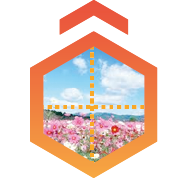 Edge Blending
Superbly capable edge blending and multi-projector tiling is provided by way of high bit depth processing that ensures a seamless, contiguous image can be created from multiple projectors.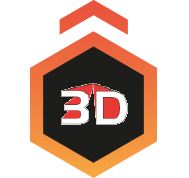 3D Laser Projector
Frame Packing

Dual Pipe

Side By Side (half)

Top and Bottom
5 Year Warranty in EMEA
Due to the proven reliability and long-term performance of our laser projectors, Digital Projection provides a full 5 years / 20,000 hours warranty.