M-Vision 27000 WU
Benefitting for a major upgrade in capability is the all new M-Vision 27000 WU (1920×1200). It embodies many of the same features as the its 3-chip big-brother, the TITAN but in a super-bright, budget-friendly 1-Chip DLP package. Outputting 27,000 ISO lumens, it is the brightest single-chip laser projector on the market and excels in environments with high ambient light. The all new M-Vision is 14.8% brighter and 9.2% lighter than its predecessor, with environmental considerations taken into account at every stage with a 23.8% light efficiency improvement over the previous model.
Also key to its imaging quality, this laser-phosphor projector is charged with ColorBoost+Red Laser technology to provide the most realistic and saturated colours at previously unreachable luminance levels, and a 10,000:1 dynamic contrast ratio delivers deep blacks.
A complete suite of professional lenses now includes the brand new 0.38:1 UST lens with exceptional vertical lens shift, making it even more flexible for installations in tight spaces.
Rounding out the capabilities of the M-Vision 27000 are features usually reserved for high-end 3-Chip products, such as Source Redundancy, Brightness Sync and Auto White Balance Correction, making this is one of the most capable, flexible Single-Chip DLP projectors on the market today.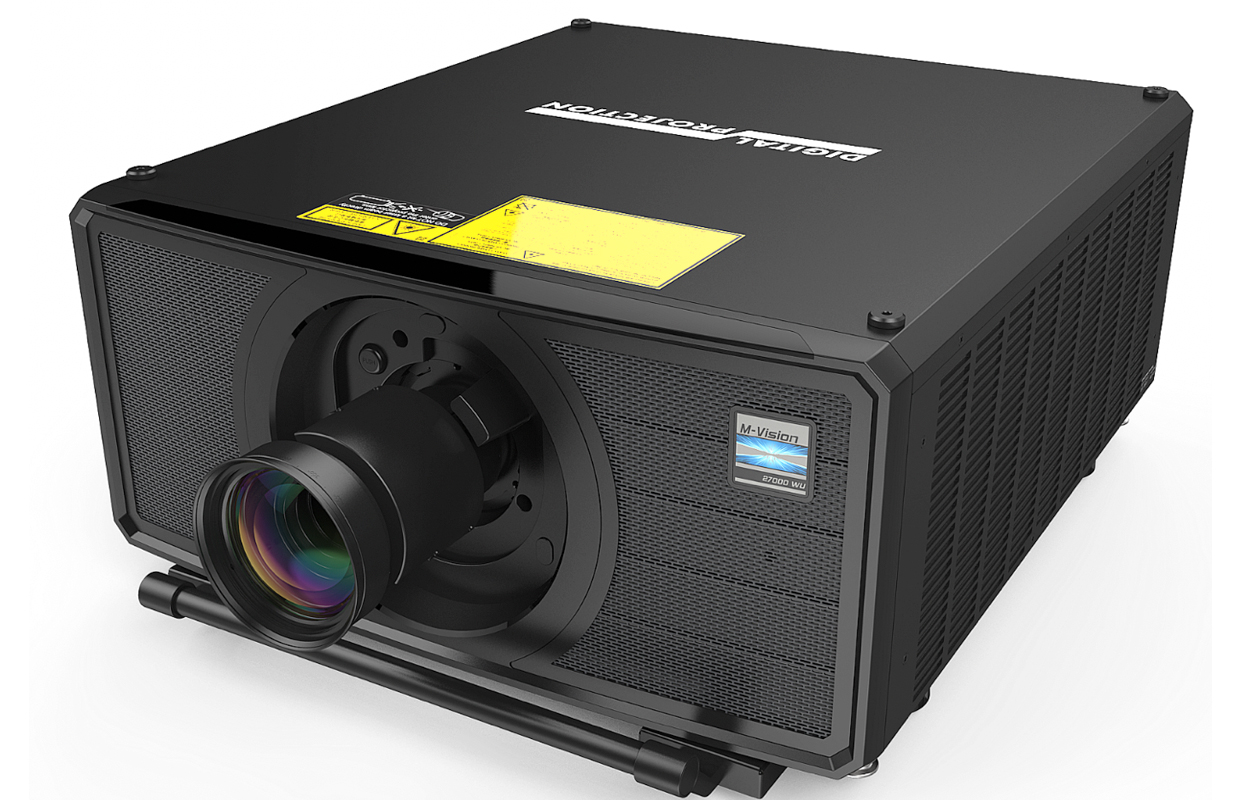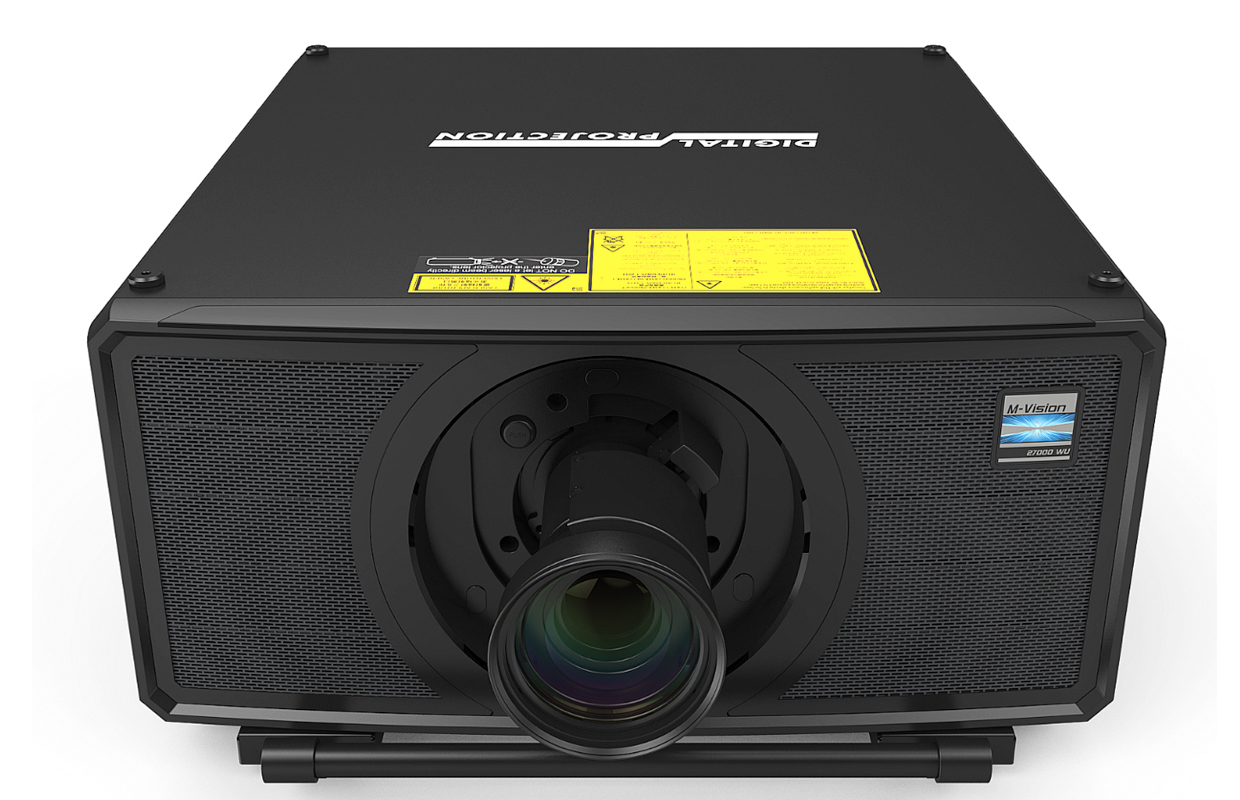 Core Technologies
IP6x Sealed Optics
The optical system, from the laser light source up to the lens is completely sealed is IP6x rated. This ensures that light output and colour performance will not be degraded due to the ingress of dust. Additionally, this projector is completely filterless as the system is liquid cooled and uses a radiator heat exchanger, minimising maintenance as no replacement or cleaning of filters is necessary and allows unrestricted airflow.
More about IP6x sealed optics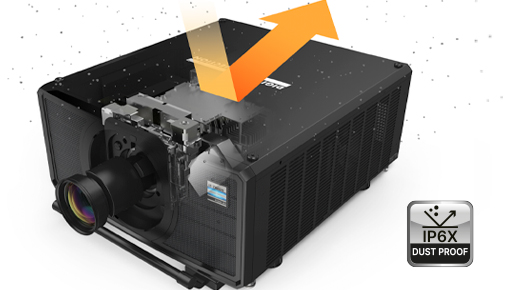 ColorBoost+ Red Laser Technology
The M-Vision Laser 27,000's built-in Colorboost+ Red Laser technology brings the most realistic and saturated colors to this 1-Chip DLP Projector. Intelligent processing brings the color performance ever closer to that of a 3-Chip DLP projector
More about ColorBoost+Red Laser
Source Redundancy
Source redundancy offers peace of mind for those critical live events. When the main signal is lost, the projector will switch to the backup source to automatically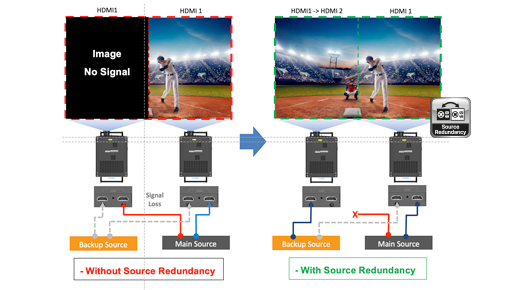 Flexible Geometry Adjustment
Intuitive adjustment which can be adjusted via PC tool or Remote Controller with a grid on-screen which is synchronized with PC tool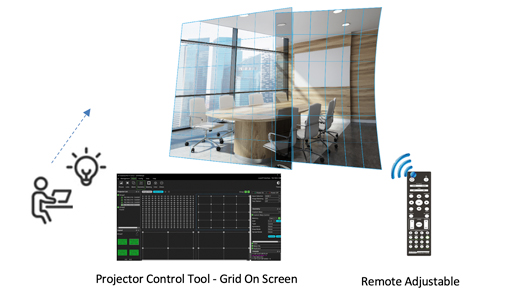 Art-Net Support
Stage controller with Art-Net can directly control the projector (power on/off/brightness adjustment) by network without the need for any DMX to-Net Converter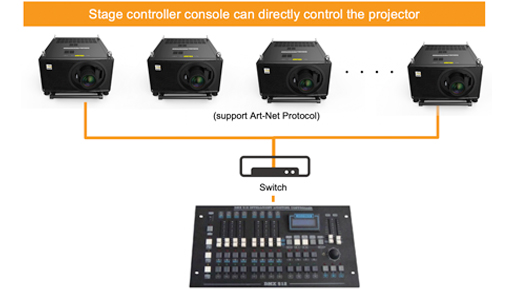 Intelligent Lens Memory
Intelligent Lens Position Memory which can quickly reset the lens position defined by the user including focus, zoom and lens shift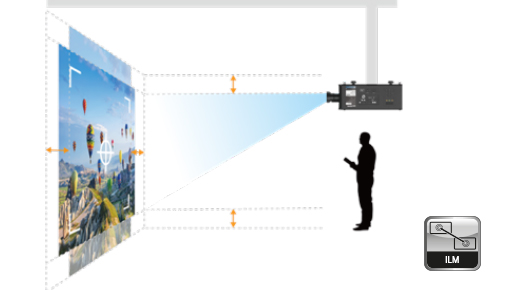 24/7 operation
The M-Vision 27000 boasts stable 24/7 operation via efficient heat dissipation and excellent thermal conductivity ensures peak-performance and reliability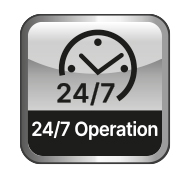 SmartStack System
Intuitive stacking mechanisms means that the M-Vision 27000 projectors can be lock-stacked without any additional rigging frames or expense.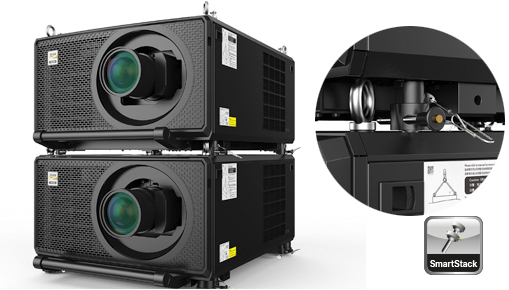 Easy Bore-sight adjustment
Quickly and easily bore-sight the M-Vision 27000 projector lens without the need to disassemble the projector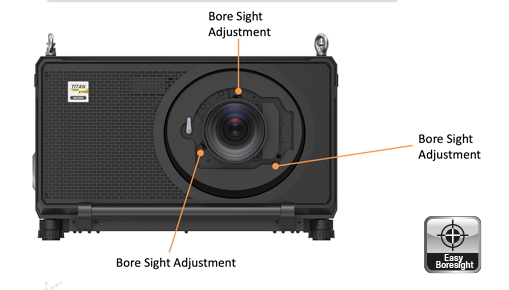 Request More Info
If you need more information or a call back from our team, please fill in the form below and your local business development manager will get back to you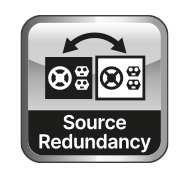 Source Redundancy
Features such as source redundancy in the M-Vision 27000 offers peace of mind for those critical live events. When the main signal is lost, the projector will switch to the backup source to automatically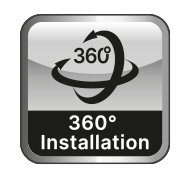 MultiAxis Orientation
For maximum flexibility, all M-Vision 27000 Laser projector can be operated in both Portrait and Landscape mode, pointing up and down and every angle in between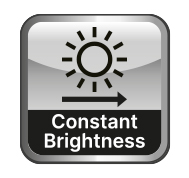 Constant Brightness
The M-Vision 27000 has an Internal light sensor which keeps constant brightness output when initially operated at lower power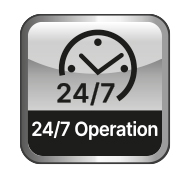 24/7 Operation
Intelligent thermal design ensurs stable 24 x 7 operation through efficient heat dissipation and excellent thermal conductivity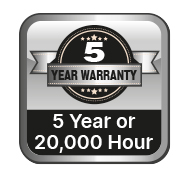 5 year / 20,000 hour warranty in EMEA
Due to the proven reliability and long-term performance of our laser projectors, Digital Projection provides a full 5 years / 20,000 hours warranty.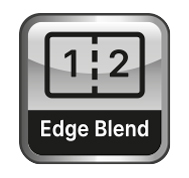 Built-in Edge Blending
Superbly capable edge blending and multi-projector tiling is provided by way of high bit depth processing that ensures a seamless, contiguous image can be created from multiple projectors.
Other projectors in the M-Vision family