Precision projectors for your most demanding Pro AV installations
The pinnacle in projection for the Pro AV market
From corporate boardrooms to outdoor architectural mapping, Digital Projection's high-performance Projectors deliver unparalleled solutions for any commercial imaging need, of any scale, in almost any environment.
A digital imaging pioneer and display industry leader, Digital Projection's cutting edge R&D design an extensive line of high-performance single-chip & 3-chip DLP® projection systems.
Digital Projection's groundbreaking projection research and development has earned the company many awards, including two Emmy® Awards for Outstanding Achievement in Engineering Development by the Academy of Television Arts and Sciences. Digital Projection remains the first and only projector manufacturer to win the coveted award.
Digital Projection's breathtaking imagery is a result of world-class components, efficient design, and expert engineering. Choose a solution from the company with decades of proven imaging excellence to work in your space, and rest assured that you will get the very best in home entertainment, with the entire Digital Projection team ready to ensure your success.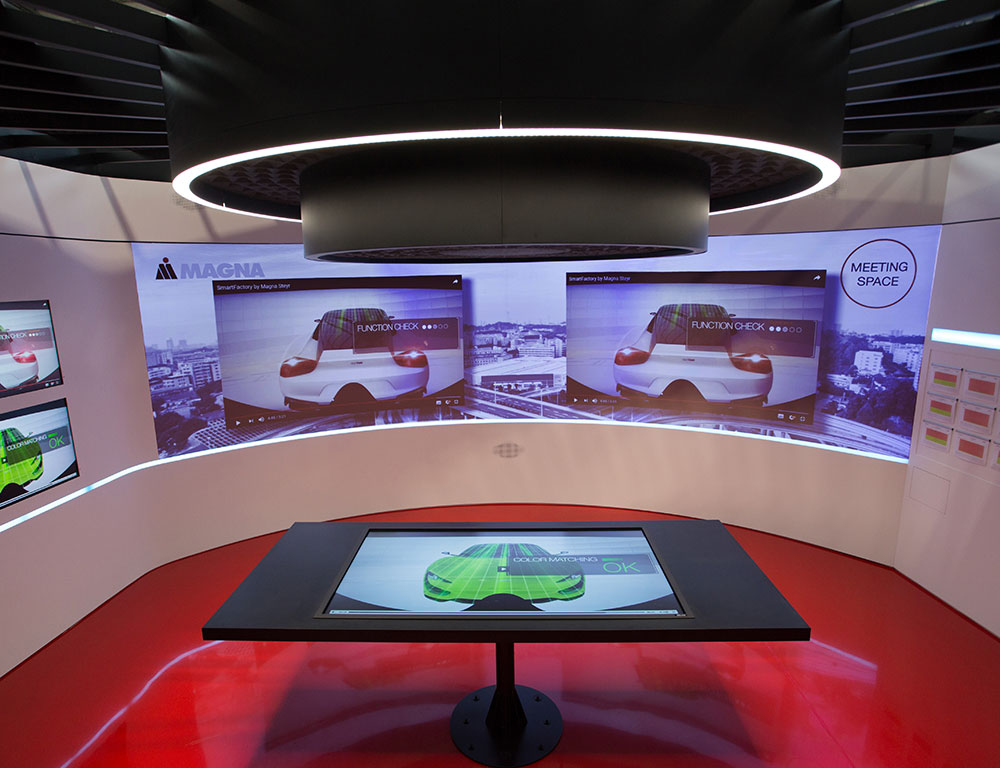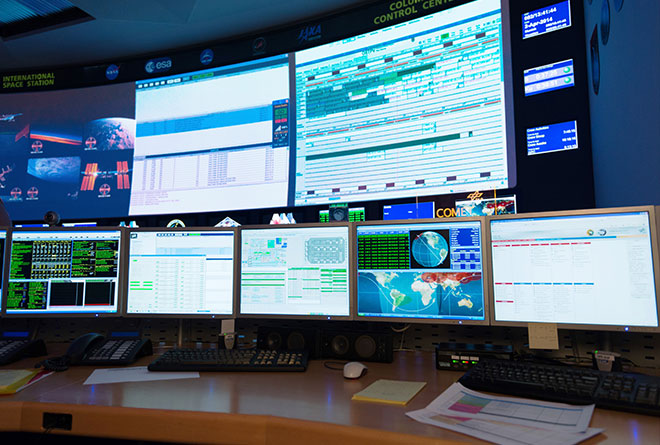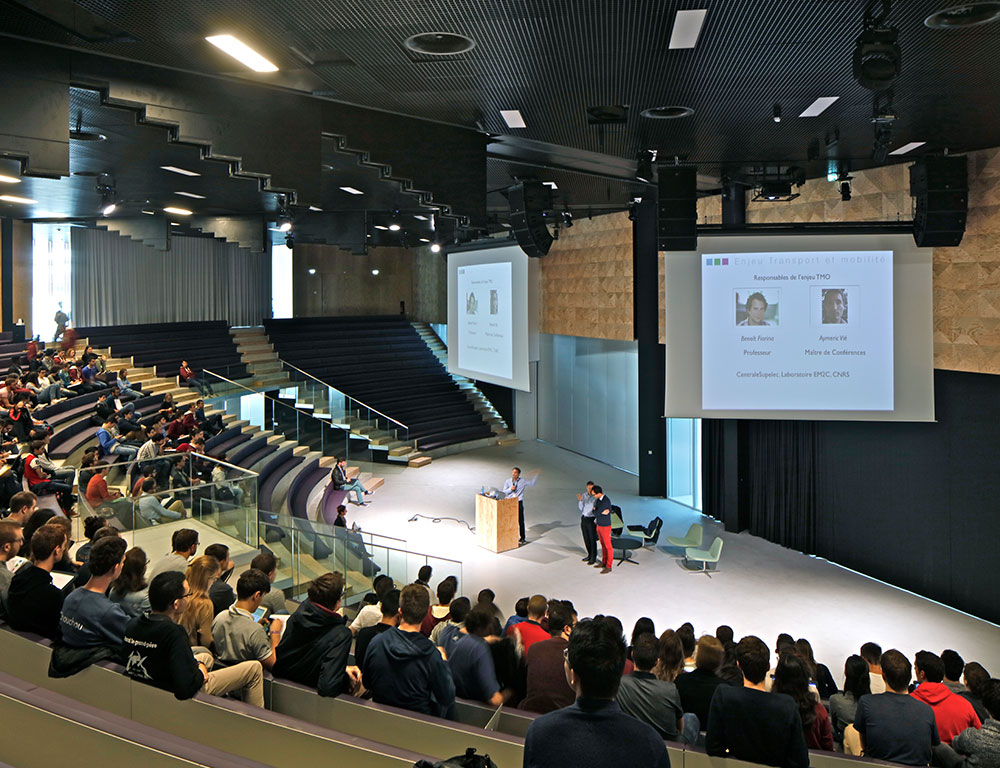 Recent Pro AV Case Studies
Auvisys choisit Digital Projection pour…
Après trois ans et demi de travaux, la bibliothèque Alexis de Tocqueville a été inaugurée en grande pompe à Caen en début d'année. Conçue par le bureau d'architecture OMA du hollandais Rem Koolhaas, la bibliothèque en forme de croix de Saint-André s'organise autour de quatre pôles thématiques – Arts ; Littérature ; Sciences & techniques ; Sciences humaines – et regroupe plus d'un million d'ouvrages. Dirigée par Olivier Tacheau, elle dispose d'un auditorium pour les conférences, de lieux d'expositions, salles de lecture, d'un café restaurant, d'espaces de conservation et d'administration ; soit une surface de 11.700 m2, dont 5.800 m2 sont ouverts au public.
En savoir plus ici
Digital Projection aide Magna Steyr…
Avec une capacité de production annuelle de 200 000 véhicules en 2018, Magna Steyr s'impose comme le principal sous-traitant automobile dans le monde. En effet, la compagnie automobile autrichienne a aidé les principaux constructeurs comme Mercedes-Benz, BMW, Aston Martin, Audi et Land Rover à développer certaines de leurs voitures les plus emblématiques. Conscient de l'importance qu'il y a à rester au top niveau dans une industrie en constante évolution, Magna Steyr a récemment décidé d'embrasser la quatrième révolution industrielle et d'investir dans la transformation numérique de son processus de production, afin de pérenniser son succès.
En savoir plus ici
Professional Single Chip & 3-Chip DLP Projectors
WUXGA and 4K-UHD resolution
20,000 hours laser phosphor illumination
Advanced projector control software
Unrivalled pre- and post-sales support from the DLP experts
Featured Single Chip & 3-Chip Projectors for Pro AV
E-Vision Laser 11000 4K-UHD
Exceptional Value & Class Leading Performance • 1-DLP Laser Projectors
10,500 Lumens
1 Chip DLP
4K-UHD resolution
Fixed & Zoom Lens Options
Find out more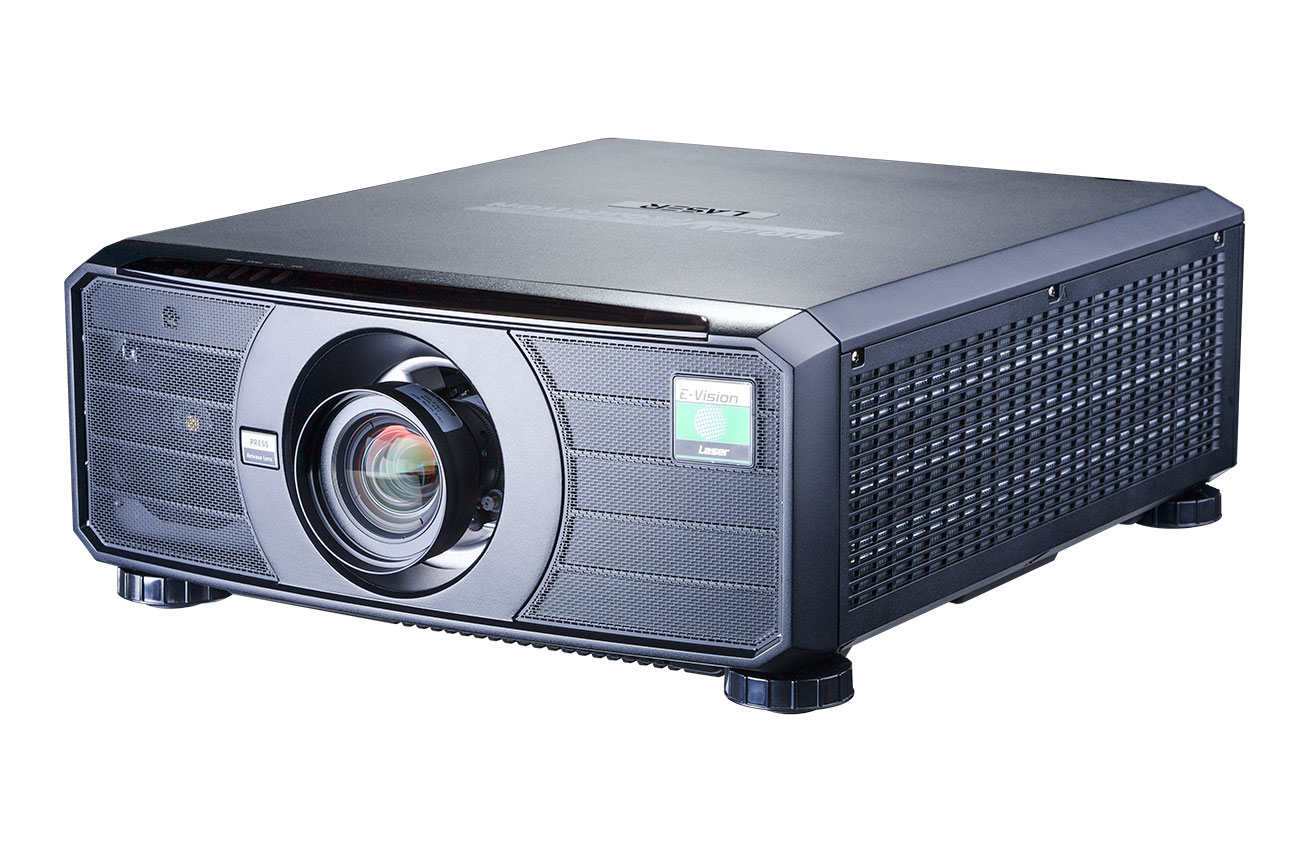 M-Vision Laser 21000 WU
Exceptionally powerful 1-DLP Laser Projectors
21,000 Lumens
1 Chip DLP
WUXGA resolution
Colorboost+RedLaser Technology
IP60 Sealed Optics
Fixed & Zoom Lens Options
Find out more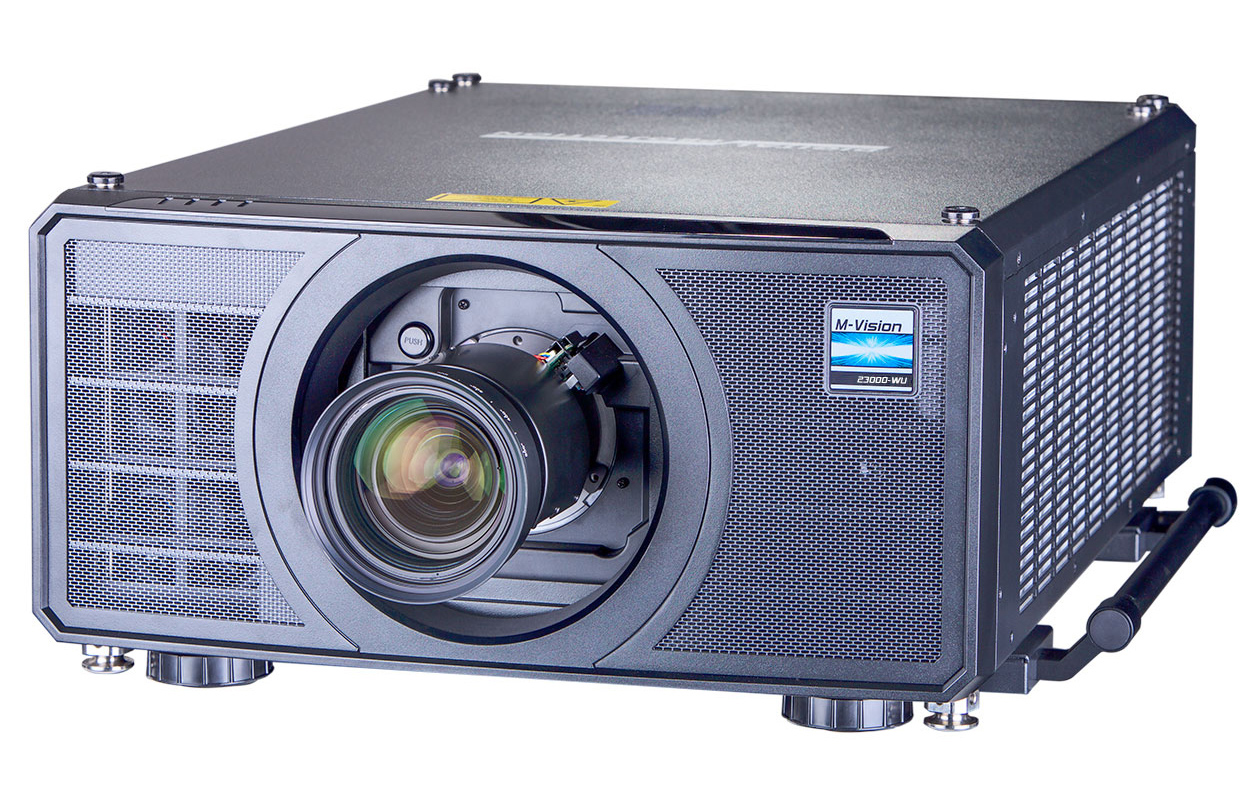 Latest News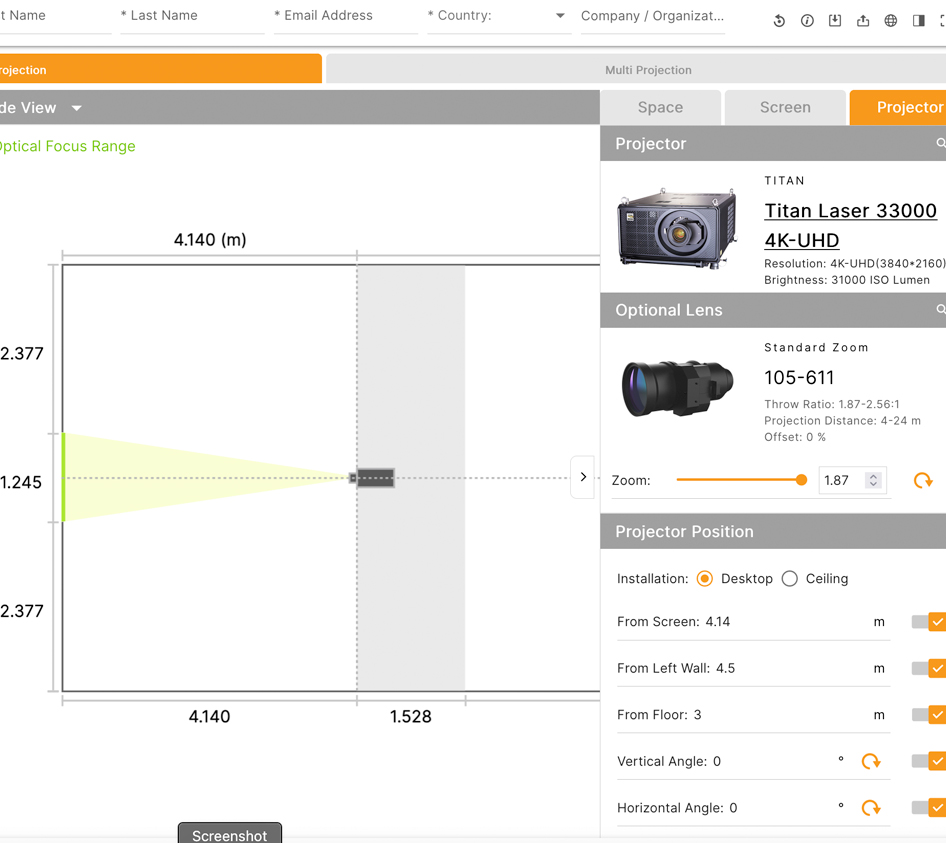 Digital Projection lance un simulateur de projection gratuit
Digital Projection hat den neuen und verbesserten Projection Simulator veröffentlicht. Diese kostenlose, Web-basierte Anwendung hilft Benutzern bei der Auswahl eines geeigneten Projektors für ihre individuellen Installationsanforderungen.
En savoir plus ici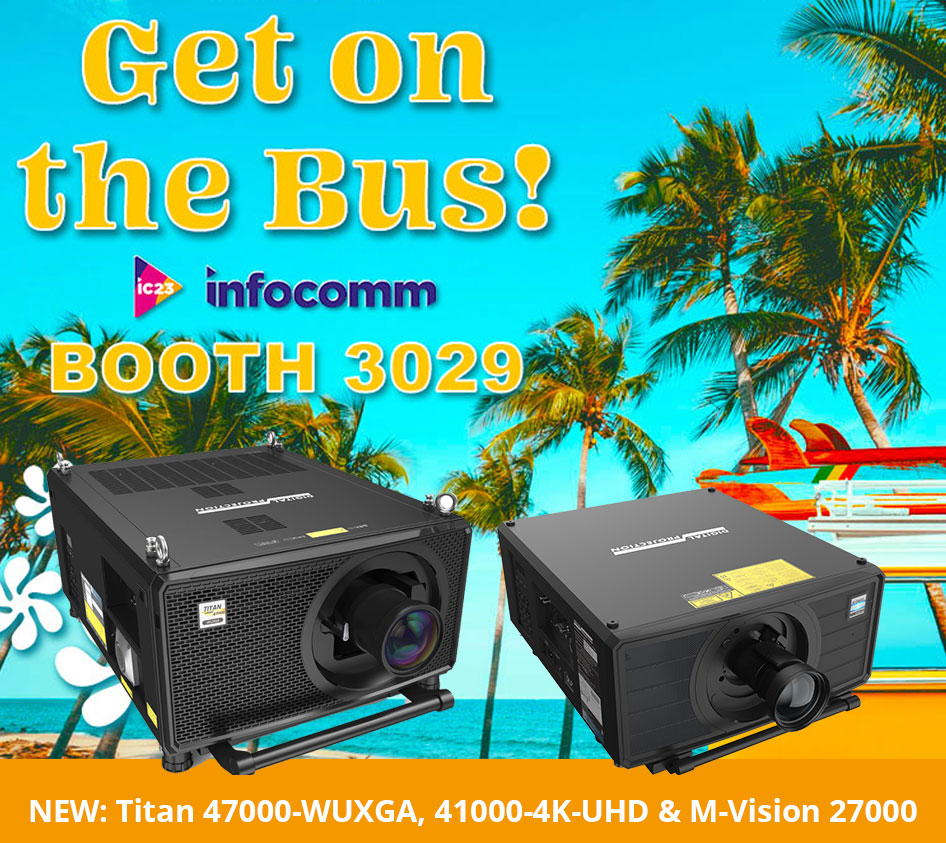 Digital Projection présentera deux nouveaux projecteurs laser sur InfoComm 2023
Digital Projection introduces two new class-leading laser projectors at InfoComm 2023
En savoir plus ici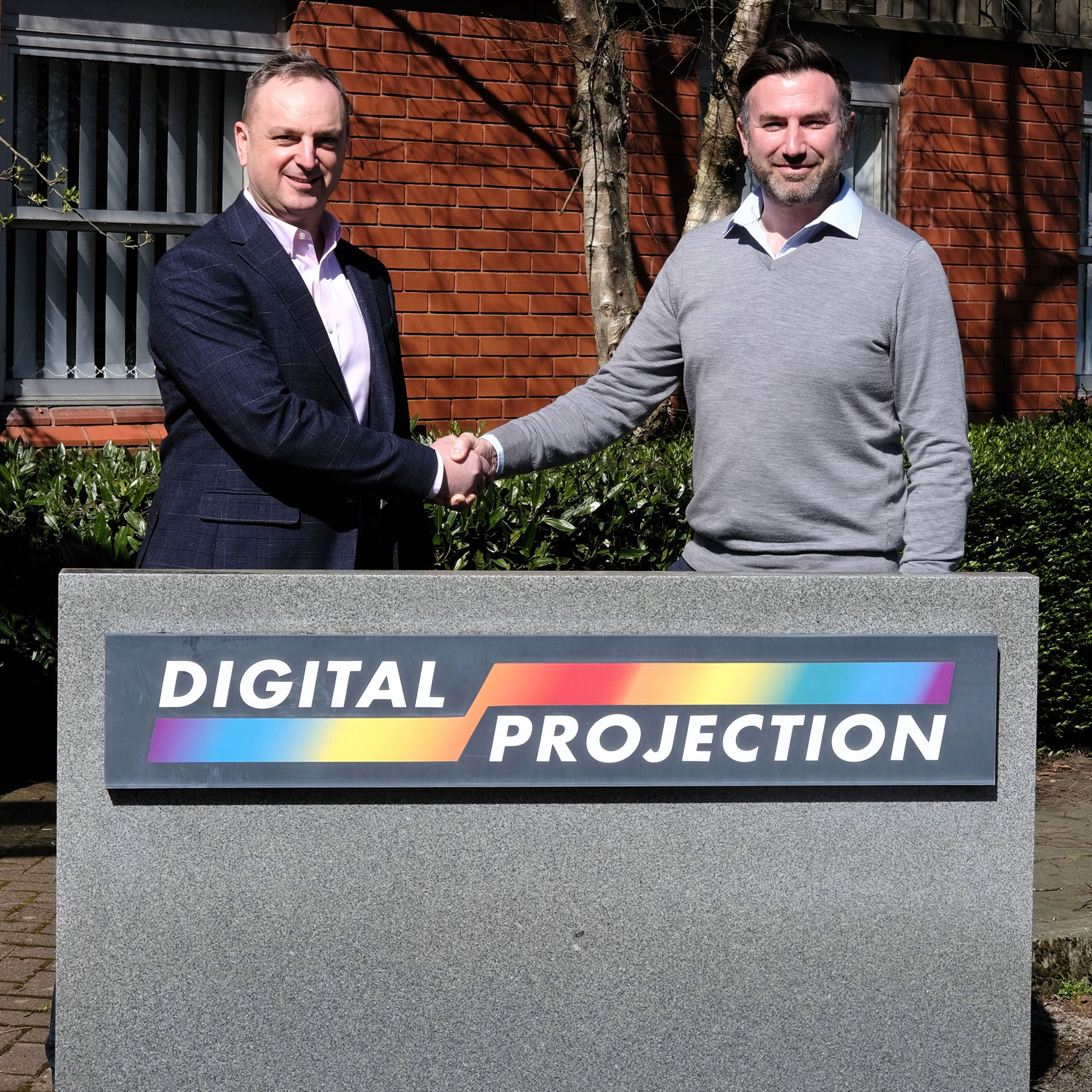 Digital Projection welcomes James Belso as UK and Ireland regional sales manager
5th April 2023 – Digital Projection today announced the appointment of James Belso as regional sales manager for the UK and Ireland, the appointment is the latest in an extensive recruitment programme centred on growth in the EMEA region. In his new role, Belso will be tasked with further developing the company's business through a select network of new and existing partners.
En savoir plus ici