Scale Creates Impact, and Digital Projection's Remarkably Powerful Projectors Deliver Dazzling Brightness for ANY Large Venue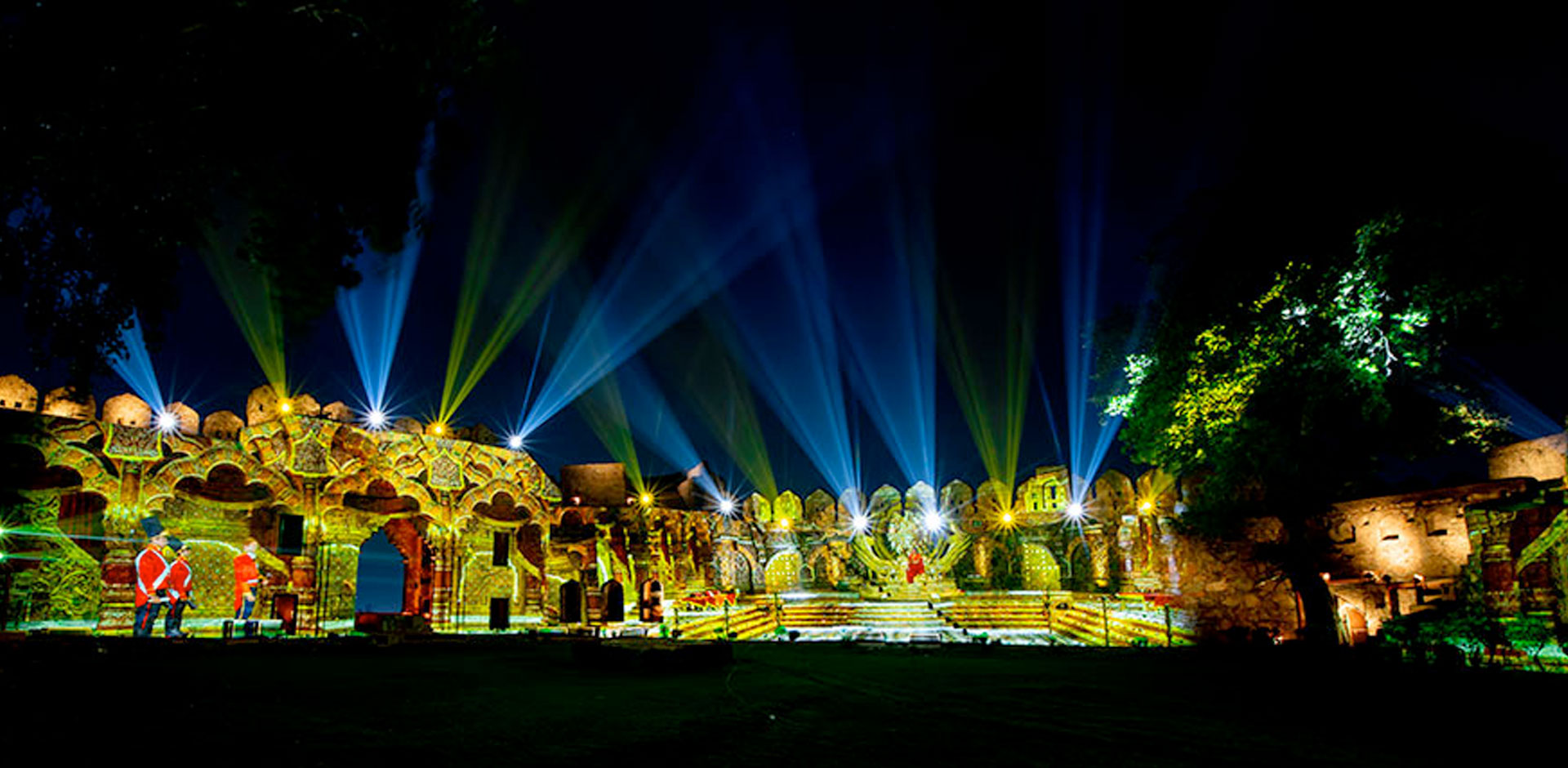 Rental & Staging
Whether you're projecting on an ice rink, theatre backdrop or the proscenium of a live venue, Digital Projection's projector product line excels in large to massive imagery installations and projection mapping. Put up to 40,000 lumens of brightness to work in your next large screen installation.
A Digital Imaging Pioneer
When researching projector options for small to mid-sized commercial venues, you'll find both a plentiful and diverse offering. However, there is one element that distinctly separates a precision display from a commercial projector: SCALE. The ability to consistently and efficiently produce massive imagery for large-scale projected environments is a cornerstone of Digital Projection's reputation as a digital imaging pioneer. Recent large-scale installations that feature powerful projectors include the Jhansi Fort projection mapping in India, Château de Vaux-le-Vicomte in France and mapping on the Kunstareal in Munich. Each of these represents world-class entertainment in their fields, and together act as merely a sample of the hundreds of large-scale installations enlisting Digital Projection's precision displays.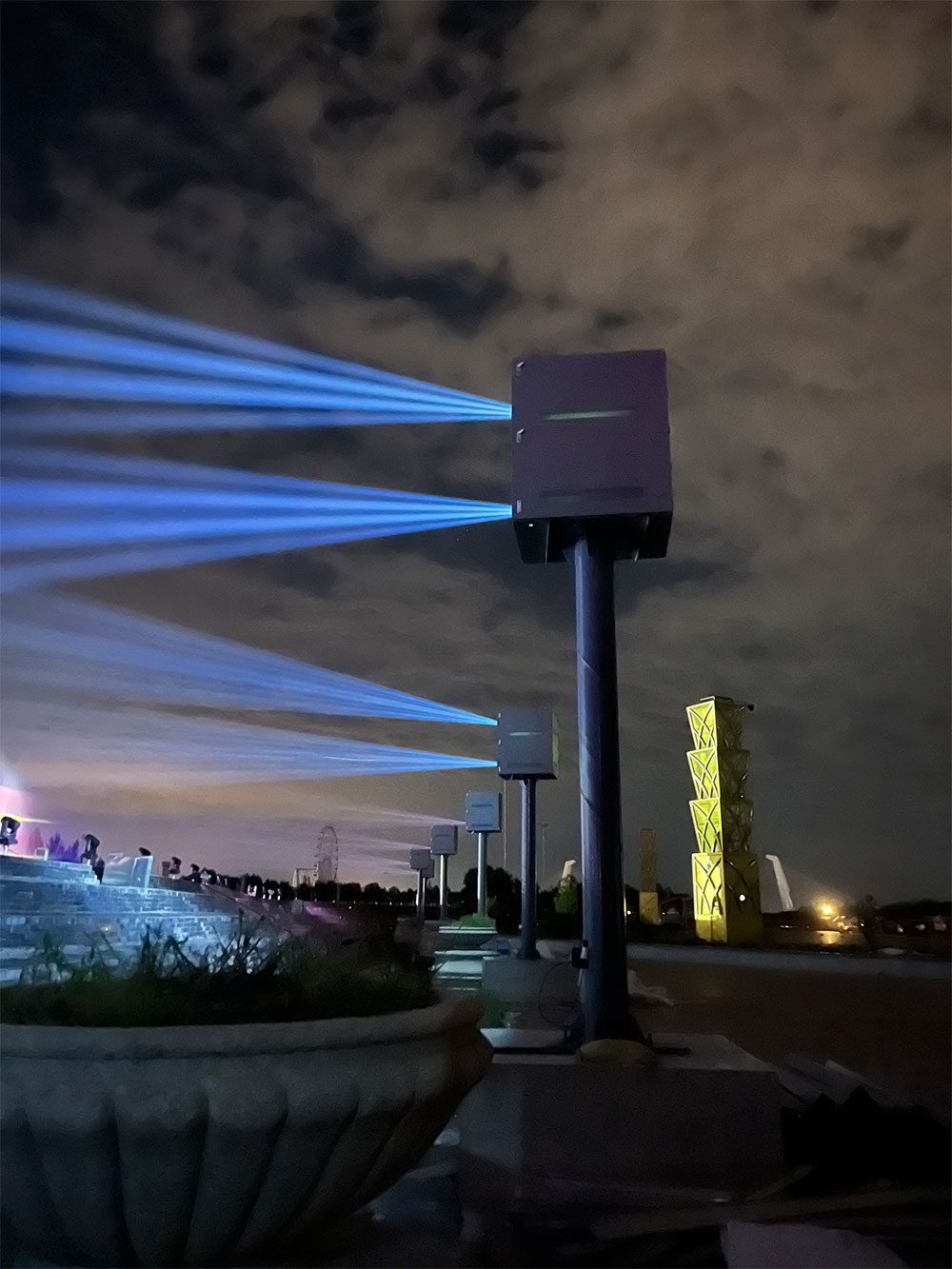 It takes years to develop, engineer, test and launch a precision display capable of handling a large screen application. Fortunately, Digital Projection  has been pioneering large scale projection for many years. Digital Projection's groundbreaking projection research and development has earned the company many awards, including two Emmy® Awards for Outstanding Achievement in Engineering Development by the Academy of Television Arts and Sciences. Digital Projeciton remains the first and only projector manufacturer to win the coveted award. In the past two years alone, projectors from Digital Projection's M-Vision, HIGHlite, TITAN and INSIGHT product lines have received major industry awards in the Commercial AV, Rental & Staging, Consumer Electronics and Worship Facilities markets.
Today, Digital Projection's engineering ingenuity is being recognised for remarkable advances in advanced engineering as well as design and performance.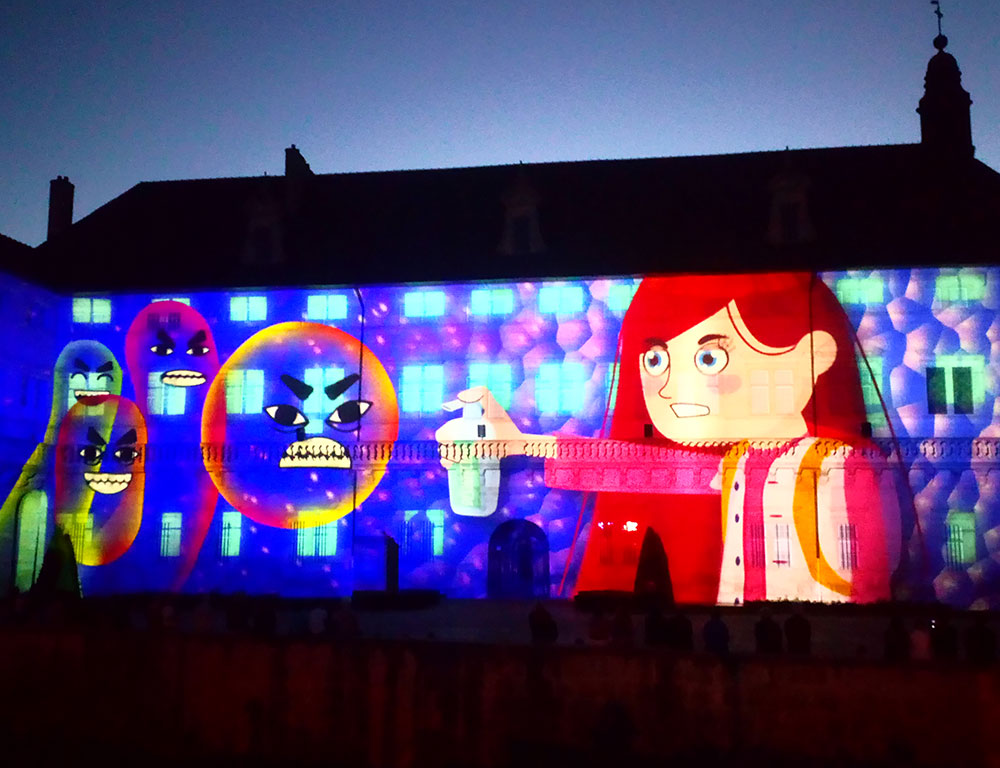 디지털 프로젝션의 프리미엄 1Chip M-Vision…
강바시(Kangbashi) 지구는 호화 아파트, 오피스 타워, 스포츠 시설, 박물관, 극장 등으로 가득찬 도시가 건설되어 인기있는 관광지가 되었습니다. 강바시 분수광장으로 유명한 이 지역은 매일 저녁 8-9시에 다채로운 분수쇼가 펼쳐지며, 울란물란 호수에 비춰진 환상적인 모습은 관광객과 현지인들에게 큰 인기를 끌고 있습니다.
더 보기
Digital Projection Mapping displays visual…
A spectacular new sound-and-light show featuring eight Digital Projection TITAN Laser 33000 4K-UHD projectors is immersing visitors in the story of a national heroine at the historic Jhansi Fort in northern India.
더 보기
Featured Projectors for Projection Mapping and Live Events
M-Vision 23000 WU
Exceptionally powerful 1-DLP Laser Projectors
23000 Lumens
1 Chip DLP
WUXGA resolution
ColorBoost + RedLaser Technology
IP60 Sealed Optics
Fixed & Zoom Lens Options
Find out more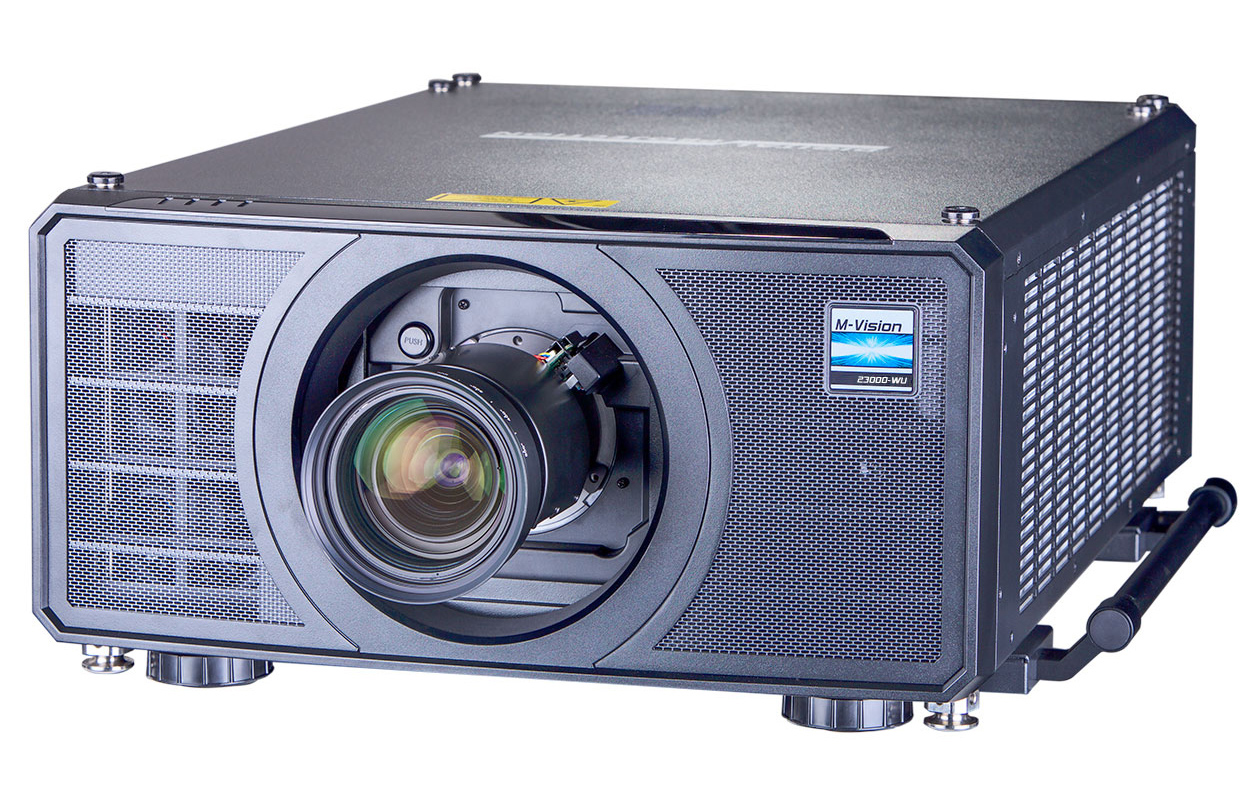 E-Vision Laser 15000 WU
Exceptional Value & Class Leading Performance • 1-DLP Laser Projectors
15,000 Lumens
1 Chip DLP
WUXGA resolution
Colorboost+RedLaser Technology
IP60 Sealed Optics
Fixed & Zoom Lens Options
Find out more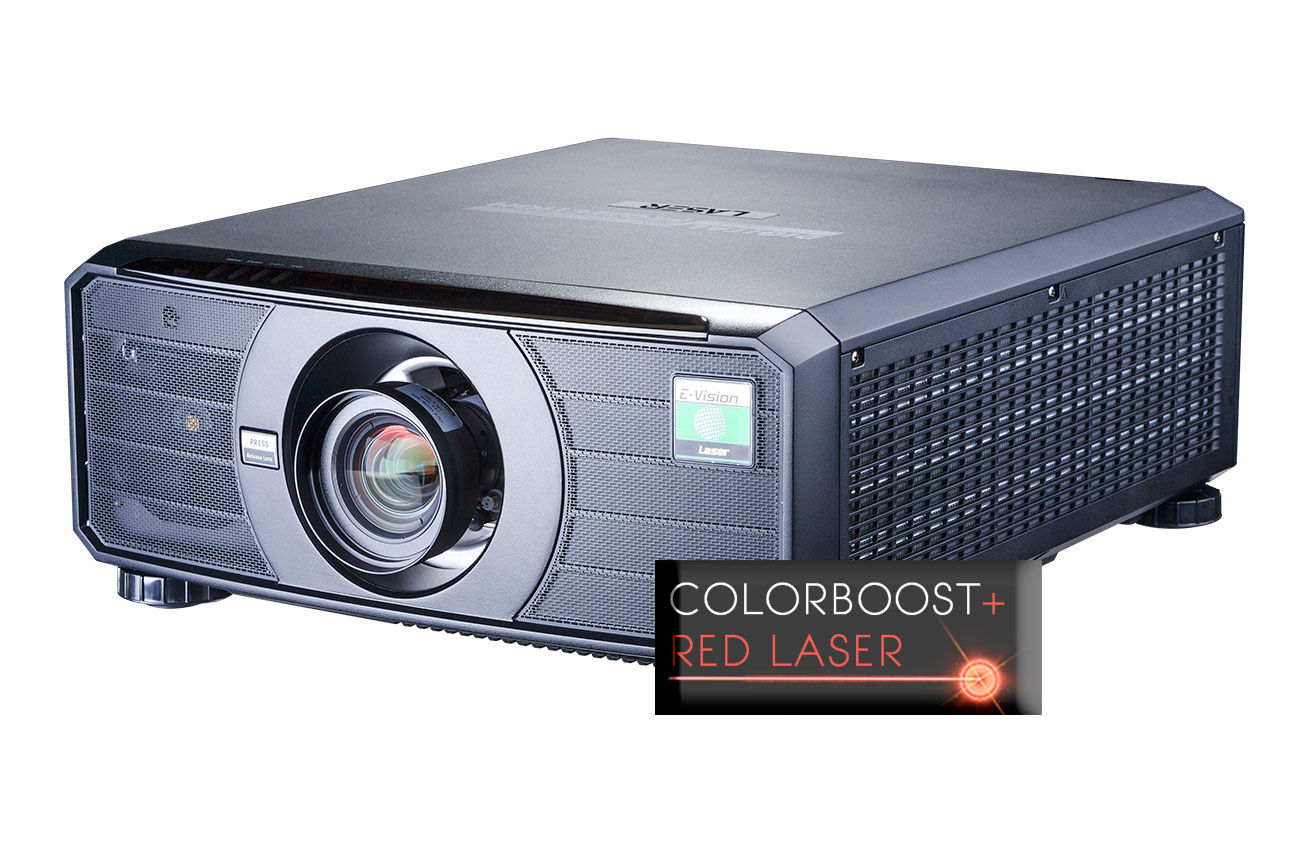 Latest News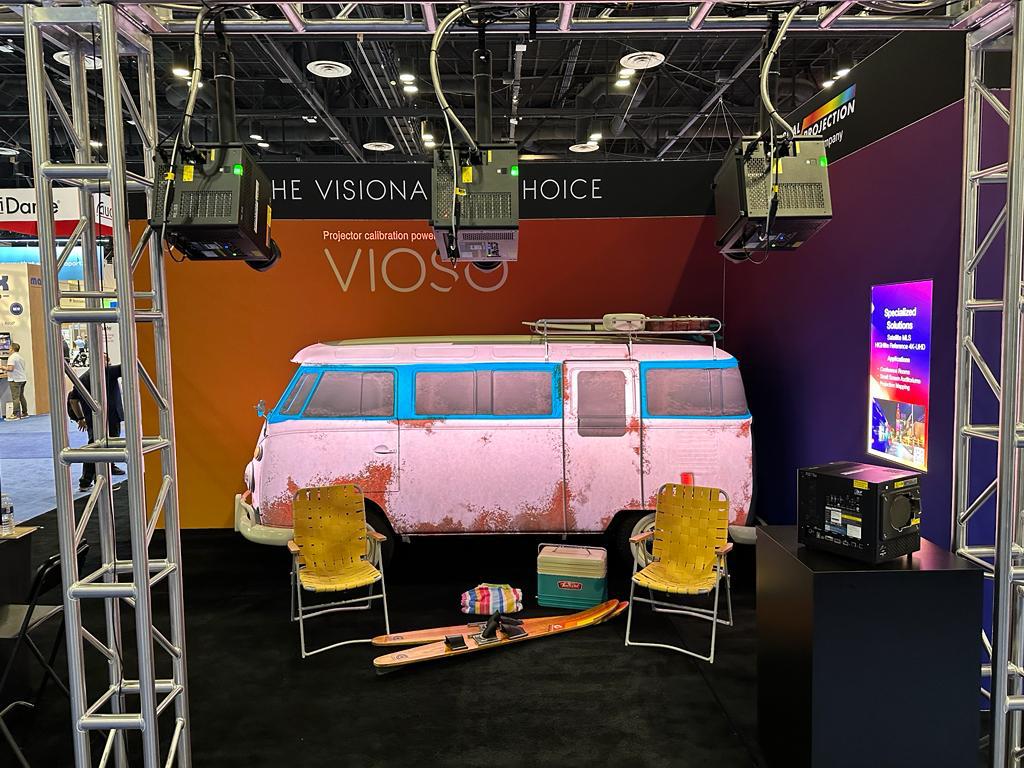 InfoComm 2023 Wrap-Up
Infocomm 2023에서 디지털 프로젝션은  "Get on the Bus!" 라는 슬로건으로 참석자들에게 새로운 신제품을 선보였습니다. 프로젝션 맵핑 메인 전시회에는 1963년식 VW 토팡가 버스에 VIOSO 커스텀 콘텐츠를 전시하는 3대의 HIGHLite Satellite MLS 프로젝터를 사용하였습니다. 
더 읽기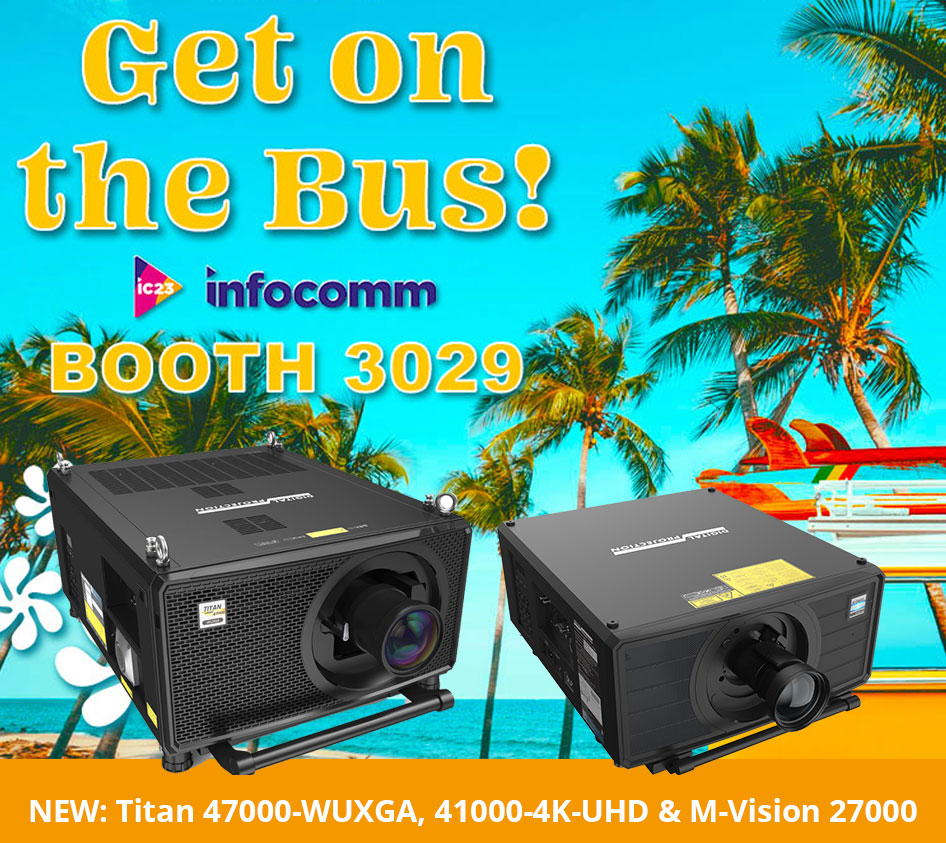 Digital Projection introduces two new class-leading laser projectors at InfoComm 2023
At InfoComm 2023, Digital Projection is pushing the imaging boundaries with the introduction of two of its most advanced laser projectors to date. The new TITAN 41000 4K UHD and M-Vision 27000 WUXGA projectors are packed with cutting-edge capabilities, including unprecedented brightness, vibrant colour rendering, a more compact footprint and improved, market-leading efficiency, for exceptionally bright, accurate, lifelike images for a wide range of commercial environments.
더 읽기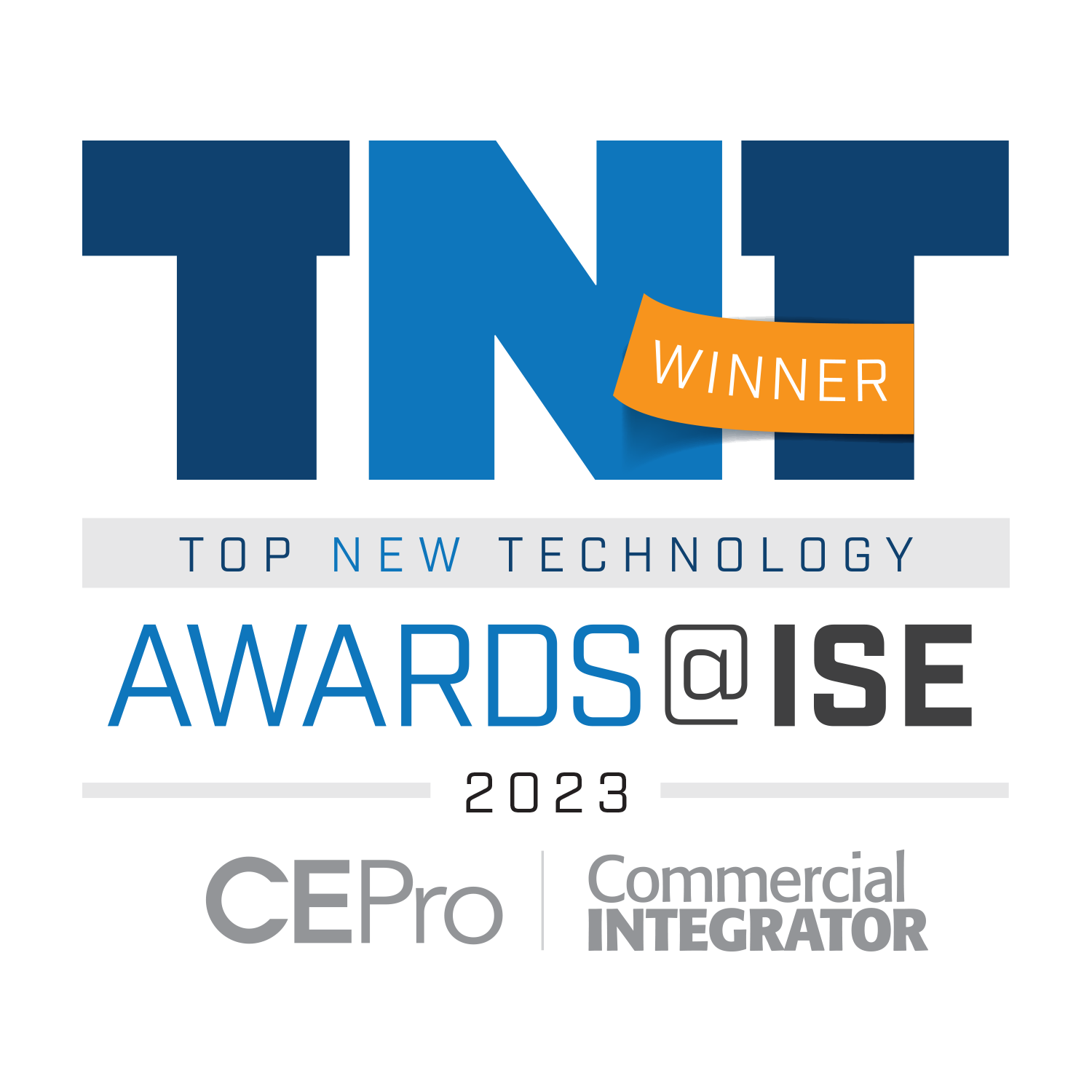 CE Pro에서 TNT(Top New Technologies) 어워드 수상
DP의 혁신적인 HIGHlite 4K UHD Reference Satellite Modular Light Source (MLS) 프로젝션 시스템은 놀라운 설치 다양성과 이미지 우수성으로 인정받아, CE Pro의 연례 TNT 대회에서 최우수 상을 수상합니다.
더 읽기