Scale Creates Impact, and Digital Projection's Remarkably Powerful Projectors Deliver Dazzling Brightness for ANY Large Venue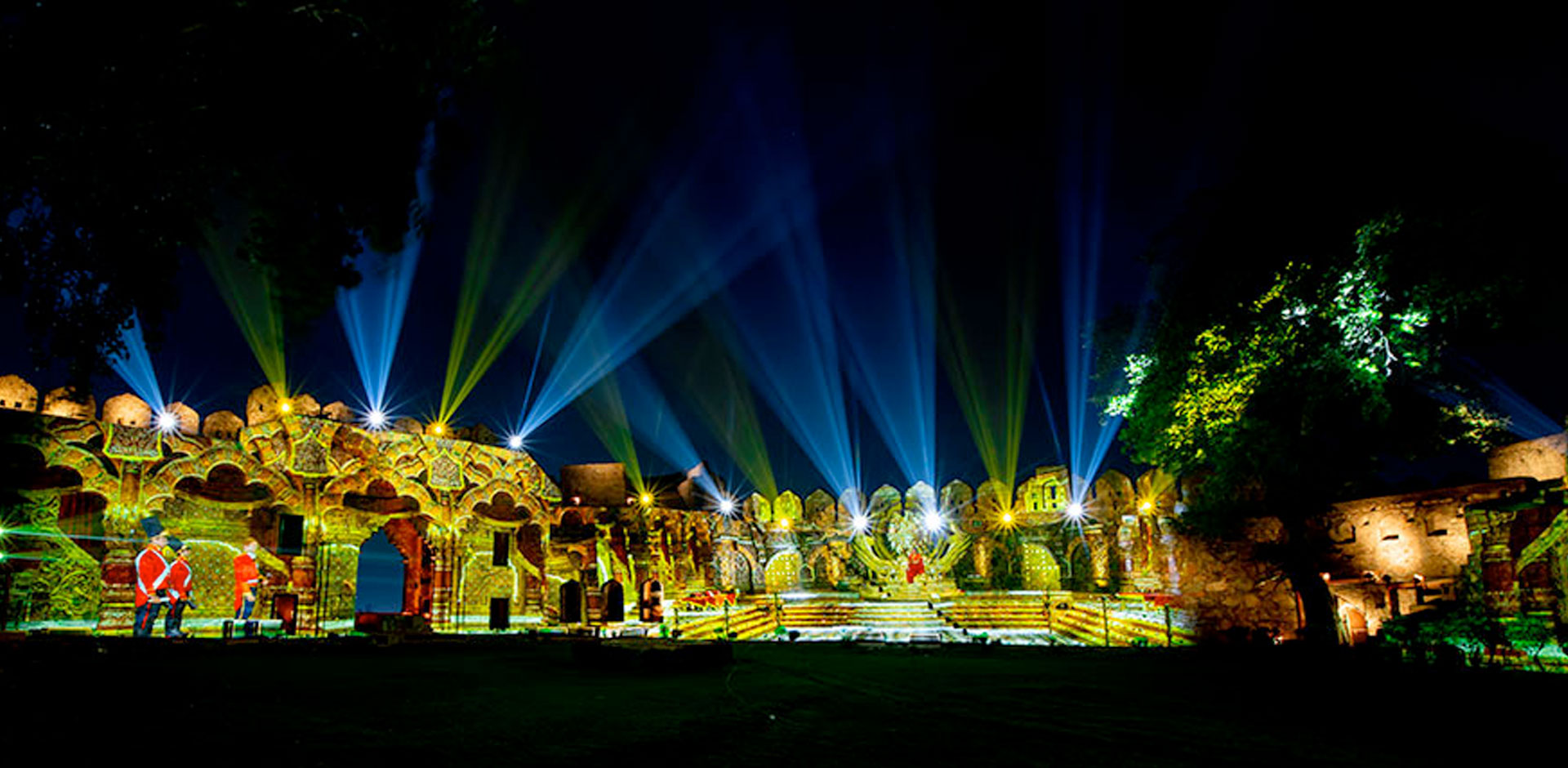 Rental & Staging
Whether you're projecting on an ice rink, theatre backdrop or the proscenium of a live venue, Digital Projection's projector product line excels in large to massive imagery installations and projection mapping. Put up to 40,000 lumens of brightness to work in your next large screen installation.
A Digital Imaging Pioneer
When researching projector options for small to mid-sized commercial venues, you'll find both a plentiful and diverse offering. However, there is one element that distinctly separates a precision display from a commercial projector: SCALE. The ability to consistently and efficiently produce massive imagery for large-scale projected environments is a cornerstone of Digital Projection's reputation as a digital imaging pioneer. Recent large-scale installations that feature powerful projectors include the Jhansi Fort projection mapping in India, Château de Vaux-le-Vicomte in France and mapping on the Kunstareal in Munich. Each of these represents world-class entertainment in their fields, and together act as merely a sample of the hundreds of large-scale installations enlisting Digital Projection's precision displays.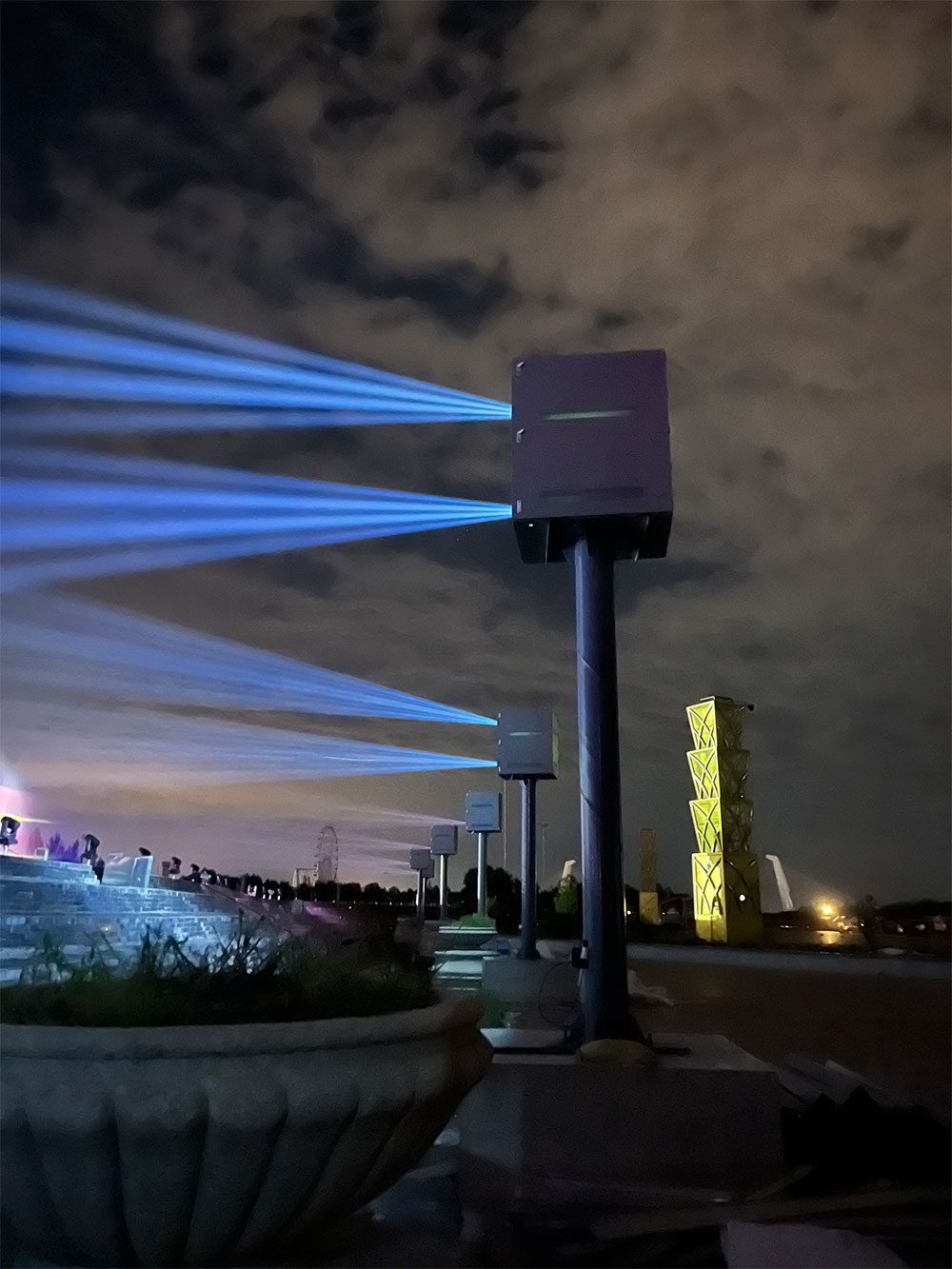 It takes years to develop, engineer, test and launch a precision display capable of handling a large screen application. Fortunately, Digital Projection  has been pioneering large scale projection for many years. Digital Projection's groundbreaking projection research and development has earned the company many awards, including two Emmy® Awards for Outstanding Achievement in Engineering Development by the Academy of Television Arts and Sciences. Digital Projeciton remains the first and only projector manufacturer to win the coveted award. In the past two years alone, projectors from Digital Projection's M-Vision, HIGHlite, TITAN and INSIGHT product lines have received major industry awards in the Commercial AV, Rental & Staging, Consumer Electronics and Worship Facilities markets.
Today, Digital Projection's engineering ingenuity is being recognised for remarkable advances in advanced engineering as well as design and performance.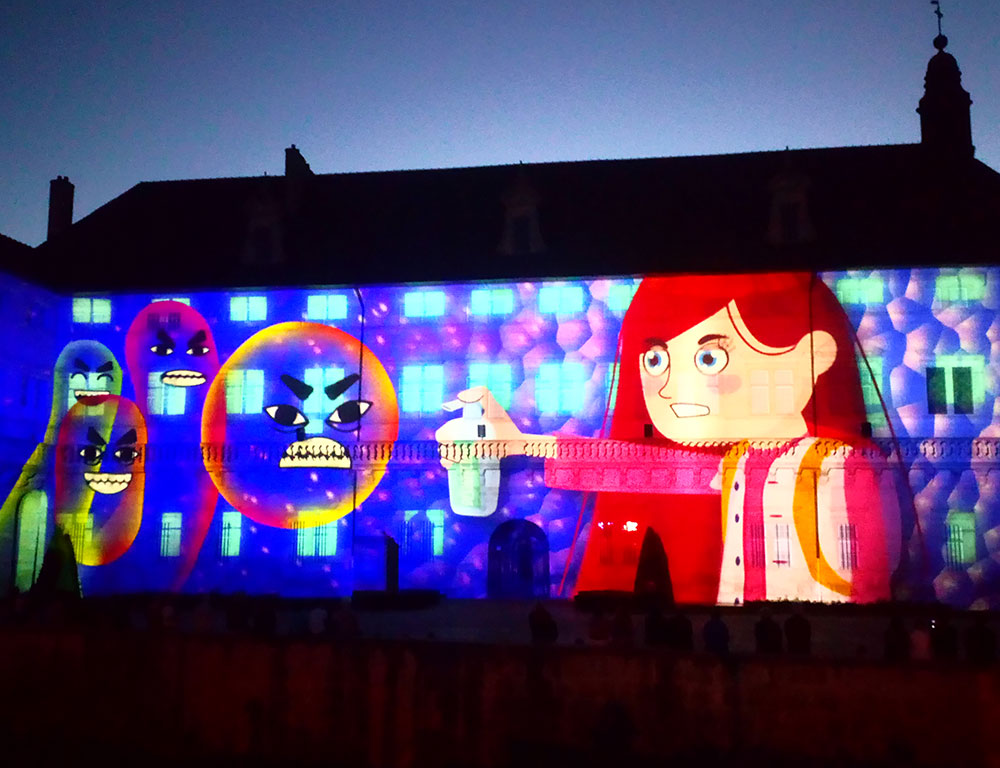 Digital Projection zeigt in Jhansi…
Eine spektakuläre neue Ton- und Lichtshow ausgestattet acht Digital Projection TITAN Laser 33000 4K-UHD von Digital Projection lässt die Besucher im historischen Fort Jhansi in Nordindien in die Geschichte einer Nationalheldin eintauchen.
Mehr erfahren
Mongolian fountain show wows audiences…
A metropolis of lavish apartments, office towers, sports fields, museums, and theatres were built, and the area soon became a tourist destination, internationally known for its Kangbashi Fountain Square.   Every evening at 8–9pm, tourists and locals gather to witness the dazzling fountain show that takes place, reflected in the Ulan Mulan Lake that runs through the city.
Mehr erfahren
Featured Projectors for Projection Mapping and Live Events
M-Vision 23000 WU
Außergewöhnlich leistungsstarke 1-DLP Laserprojektoren
23000 Lumens
1 Chip DLP
WUXGA resolution
ColorBoost + RedLaser Technology
IP60 Sealed Optics
Fixed & Zoom Lens Options
Find out more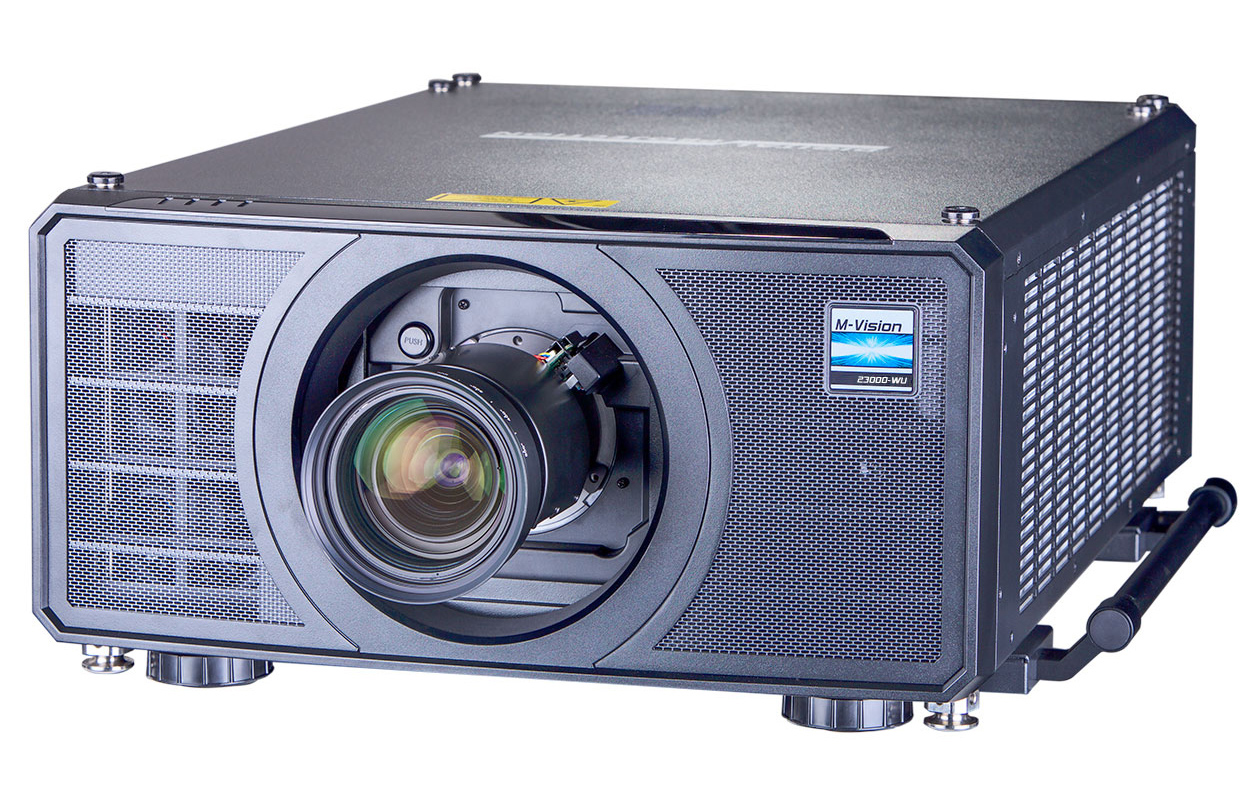 Latest News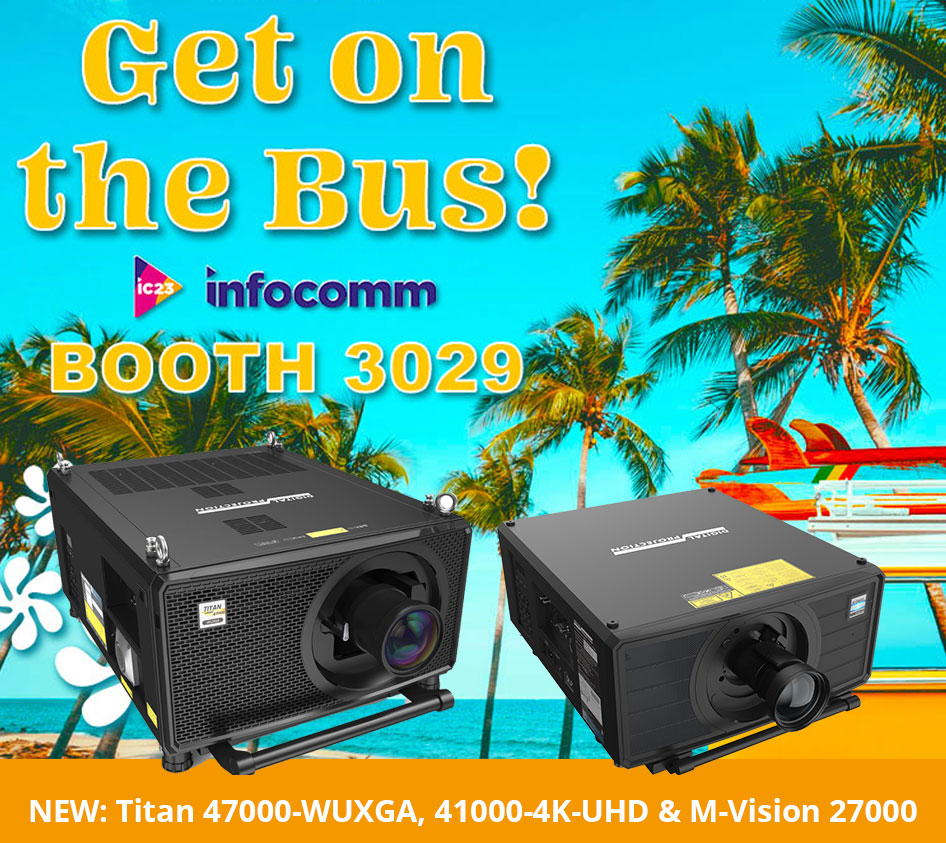 Digital Projection introduces two new class-leading laser projectors at InfoComm 2023
Digital Projection introduces two new class-leading laser projectors at InfoComm 2023
Mehr erfahren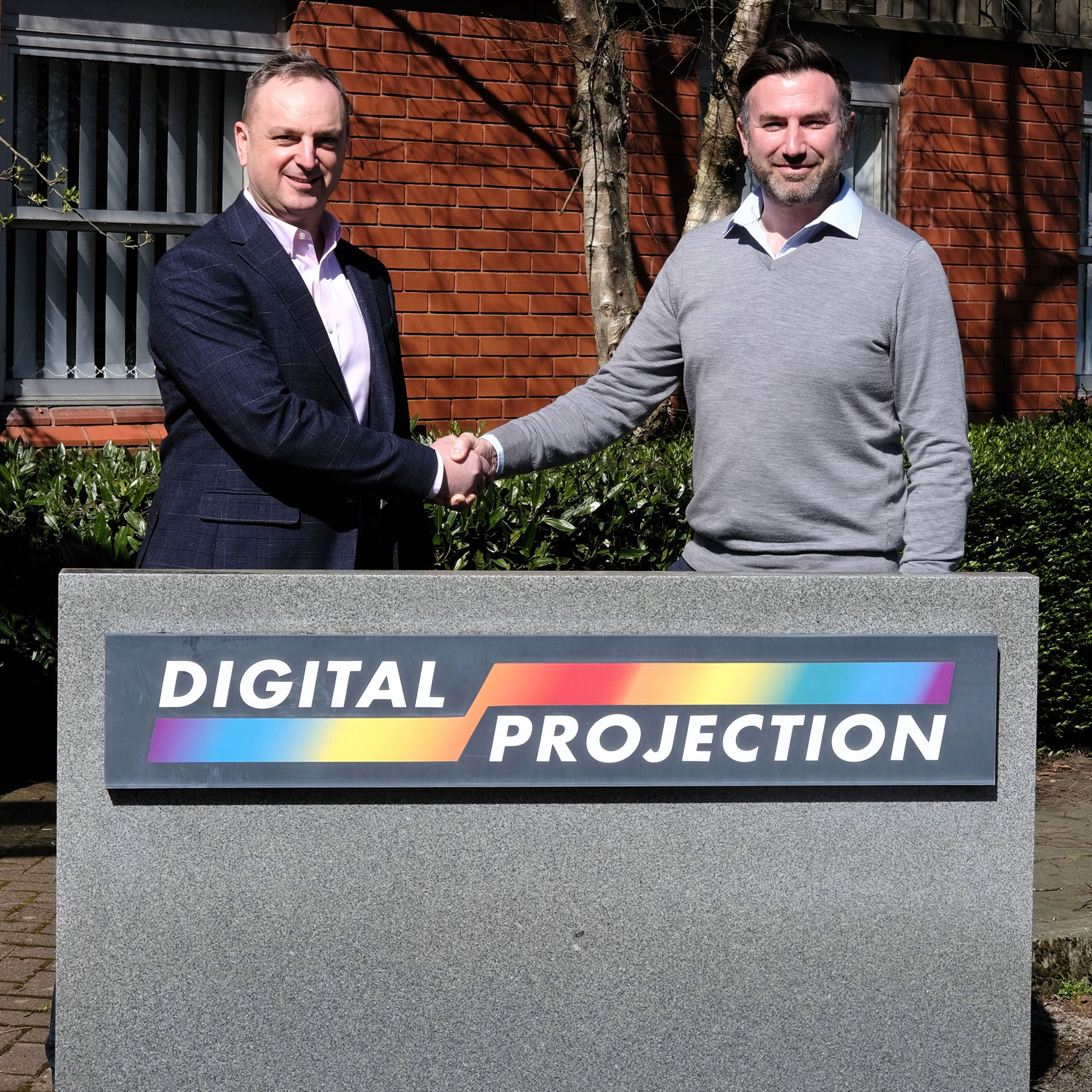 Digital Projection welcomes James Belso as UK and Ireland regional sales manager
5th April 2023 – Digital Projection today announced the appointment of James Belso as regional sales manager for the UK and Ireland, the appointment is the latest in an extensive recruitment programme centred on growth in the EMEA region. In his new role, Belso will be tasked with further developing the company's business through a select network of new and existing partners.
Mehr erfahren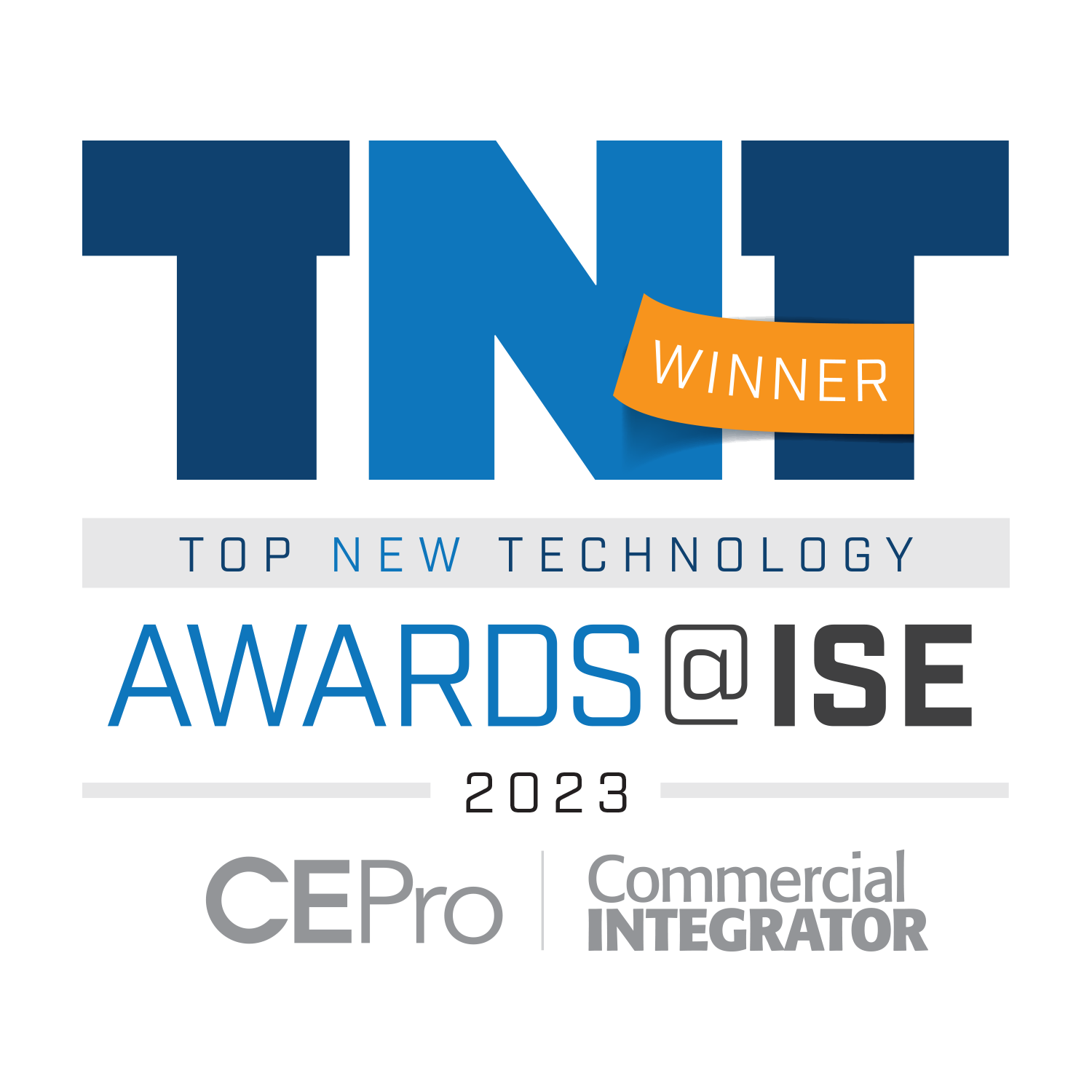 Digital Projection Receives Prestigious TNT (Top New Technologies) Award from CE Pro  
Digital Projection wins TNT Award at ISE 2023
Mehr erfahren