Titan Laser Projectors illuminate The Kunstareal
In late 2020, the city of Munich wanted to create a projection mapping show on New Year's Eve, but due to coronavirus restrictions, the plans had to change. It was decided instead that a semi-permanent installation would be more appropriate, enabling as many people as possible to see the attraction whilst maintaining a suitable social distance. The chosen location was The Kunstareal which is a museum quarter in the city centre of Munich, where numerous cultural institutions, universities and museums are located.
WE ARE VIDEO are an Agency for Visual Art which is run by three artists: Betty Mü, Raphael Kurig and Christian Gasteiger. Betty Mü participated in a tender together with her colleagues and won with the concept "The Kunstareal Connects". With years of experience in the field of AV and the experience economy, the company combine art and the latest technology to create experiences that engage, mesmerize and fascinate the audience.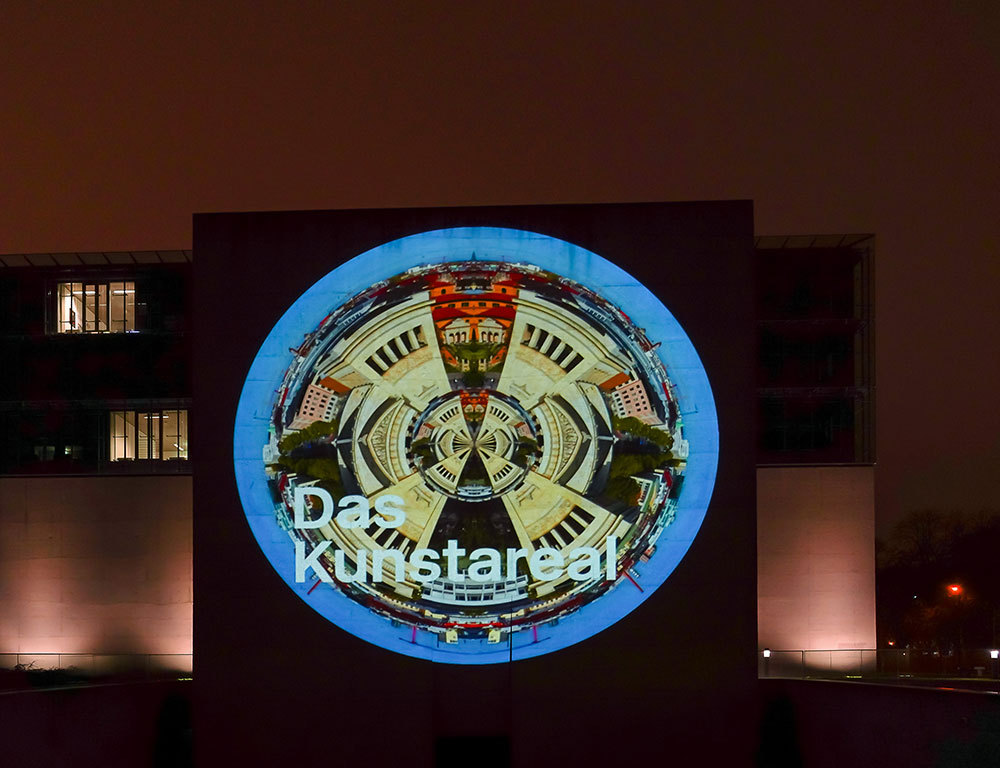 Due to the vast expanse of the buildings, once thing was clear. "To map on a canvas that size, we needed a lot of power" said Kurig, adding, "the Titan Laser projectors were the perfect choice as they provide 37,000 lumens and are compact enough to be easily set up"
The show ran every night from 5pm to 9pm until the 14th February, so a proven reliable projector was required as there would not be an on-site crew available every day.
WE ARE VIDEO turned to Magic Event & Media Technology to help realise their vision, and to Digital Projection's partner, ETHA International GmbH for the actual supply of projectors. Providing more details of the install, Florian Kroiss, Project Manager at Magic Event & Media Technology said "we used 3x TITAN Laser 37000 projectors to bring this concept to life. The width of the one of the images was 25m, projected from a distance of 55m and the second 2x 20m wide, projected from a distance of 78m.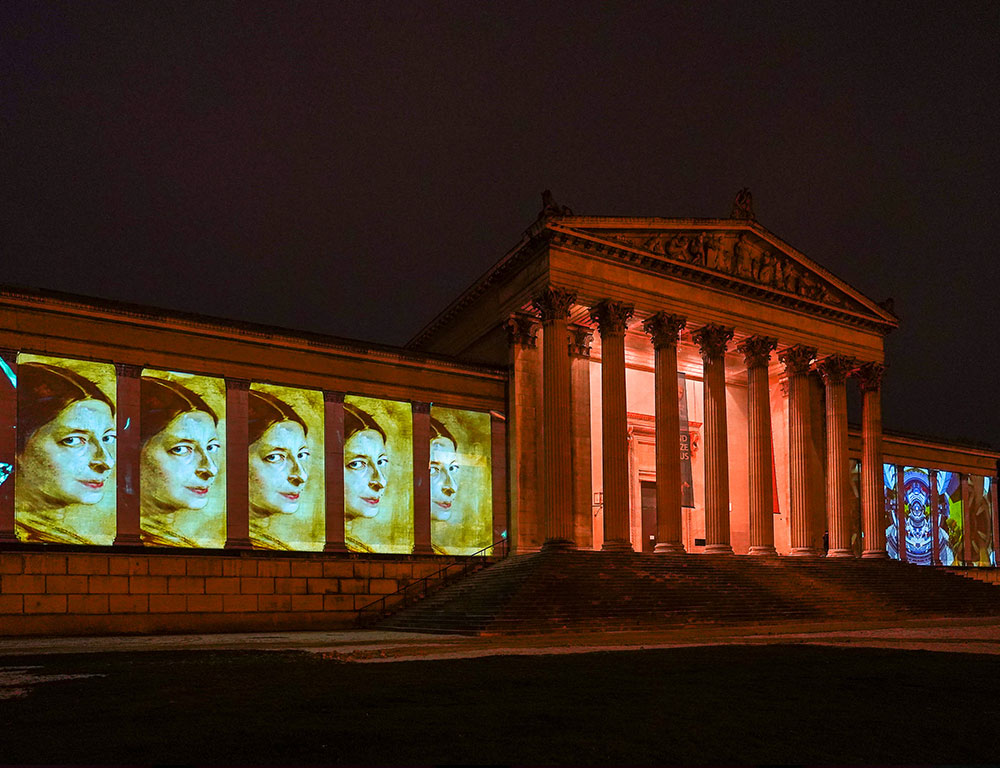 This was the first time that the company had used the TITAN Laser projectors, and commented they were particularly impressed by the low weight and size for such a high brightness output. Continuing their glowing report, he added "The price-performance ratio is just unbeatable in its class"
Serving content to the projectors were custom built media servers with RTX 4000 Quadro graphic cards which were able to be fully controlled remotely via the internet. This was teamed with the flexibility of Digital Projection's "Projector Control" software which allowed all the projectors to be managed and monitored from one central location.  They also ran MadMapper by Garage Cube and set the workstations to restart every 24 hours, ensuring the show would run without a problem on a daily basis.
Dirk Siedle, Digital Projection's EMEA Sales & Marketing Manager added "we have been working with Thorsten and the team at ETHA International for many years and we are always excited when they put our projectors into an event. We know that they are going to be used in something spectacular, and this mapping was no exception"
Running the show over an extend period of time ensured that as many people as possible could enjoy the experience and it even caught the attention of national German TV station ARD which covered the daily show, which, anecdotally, was the only positive news item on that evenings news!
Photos © Sara Kurig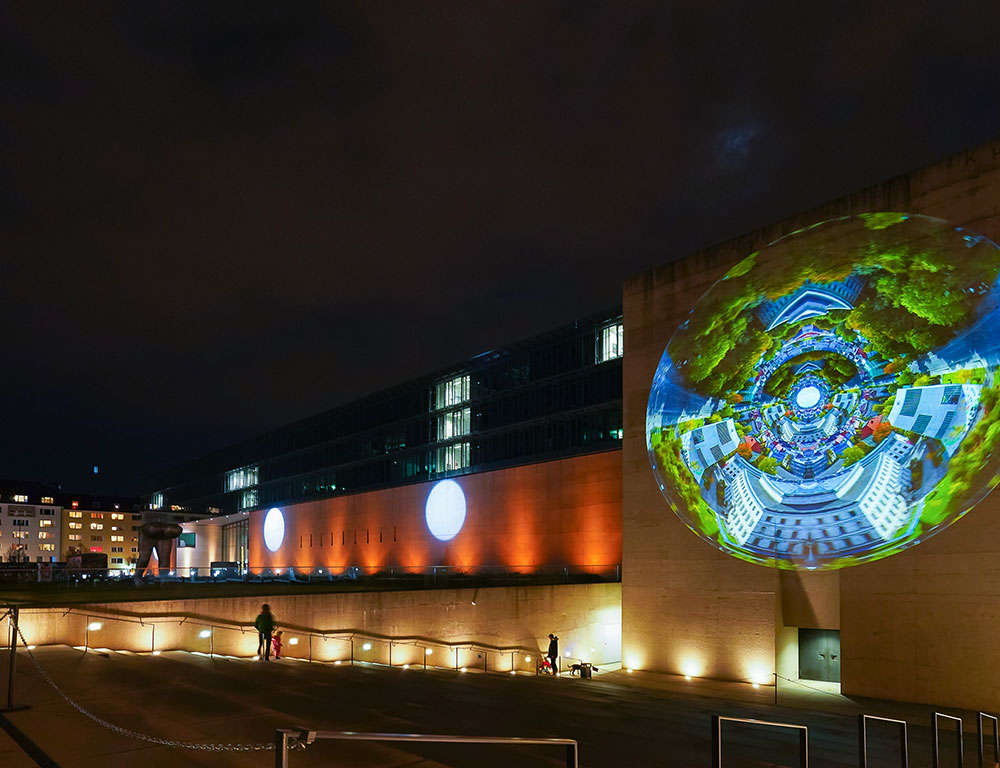 Product mentioned in this case study: TITAN Laser
20,000 hours illumination
TITAN Laser
The Titan Laser delivers up to 37,000 (WUXGA) or up to 31,000 (4K-UHD) Lumens from a relatively compact chassis, making it the ideal projector for the most demanding of large-venue applications. Where bright, pin sharp images are required there should be no compromise.
Find out more