Digital Projection Bridges the Commercial/Residential Divide
The technological differences in commercial and residential projects are growing increasingly harder to discern. Companies are redesigning their corporate workspaces to evoke the creature comforts of home, while residences are incorporating a caliber of technology normally reserved for commercial settings. As a result, projection systems and displays once relevant only for the commercial market are crossing into residential territory and vice versa. Digital Projection has paced with this trend by introducing versatile, multi-faceted imaging solutions suitable for both applications. It's a move that's made life a lot easier for systems integrators and creates exciting new business opportunities. Think about the possibilities—you can use the same LED display in a high-end home that you typically install in hotel lobbies and retail establishments. Resimercial represents a huge opportunity to strengthen and expand your business.
Be sure to check out our crossover imaging solutions, like our award-winning HIGHlite 4K UHD Reference Satellite Modular Laser System. We'll be featuring it at CEDIA Expo to admire, so stop by Booth #2543! Make sure to use our VIP code EXIV840667 when registering.
Satellite Modular Laser System (MLS)
Every once in a while, something comes along that tears up the rulebook and revolutionises an industry. This is one of those moments: the Satellite Modular Laser System from the Visionaries of the display industry – Digital Projection.
Up to 40,000 Lumens
3 Chip DLP
8K, 4K, 4K-UHD & WUXGA resolution
RGB Modular Light Sources
Compact Projection Heads
Up to 100m Satellite Link Cable
Find out more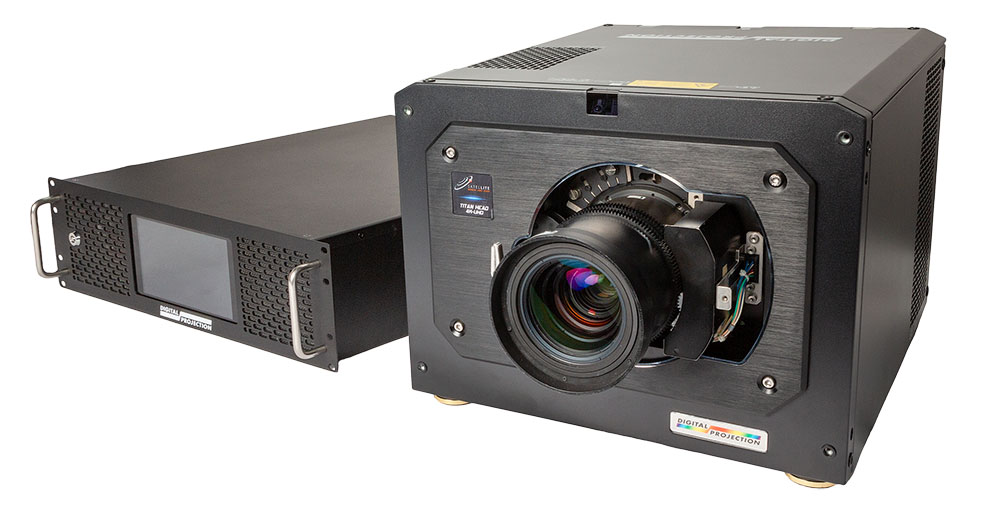 EV Series Micro LED
Peak LED Performance
Up to 30% less power consumption and heat generation than SMD technology
100% Front-installation and serviceability
Up to 1,200 nits brightness
Redundancy and 3D capable options available – Contact us for more information
Greater contrast results in stunning black levels
Up to 100,000 hours LED lifetime
Widest viewing angles and color/contrast performance
Countless integration options including flush-mount, ADA wall mount (3.75" depth), floor support, ceiling support
Find out more