Radiance LED Enhances Traditional Church with Modern Visuals 
Many churches with rich histories often resist changes to their worship spaces. These stalwart congregations are built on strong foundations of tradition that span decades. For church leaders, that means any technological upgrades must be made with a focus on maintaining those established foundations wherever possible. When Arden Presbyterian Church in North Carolina wanted to update their naturally bright sanctuary with modern visual elements, they chose Digital Projection to engineer a highly visible and architecturally consistent complimentary display.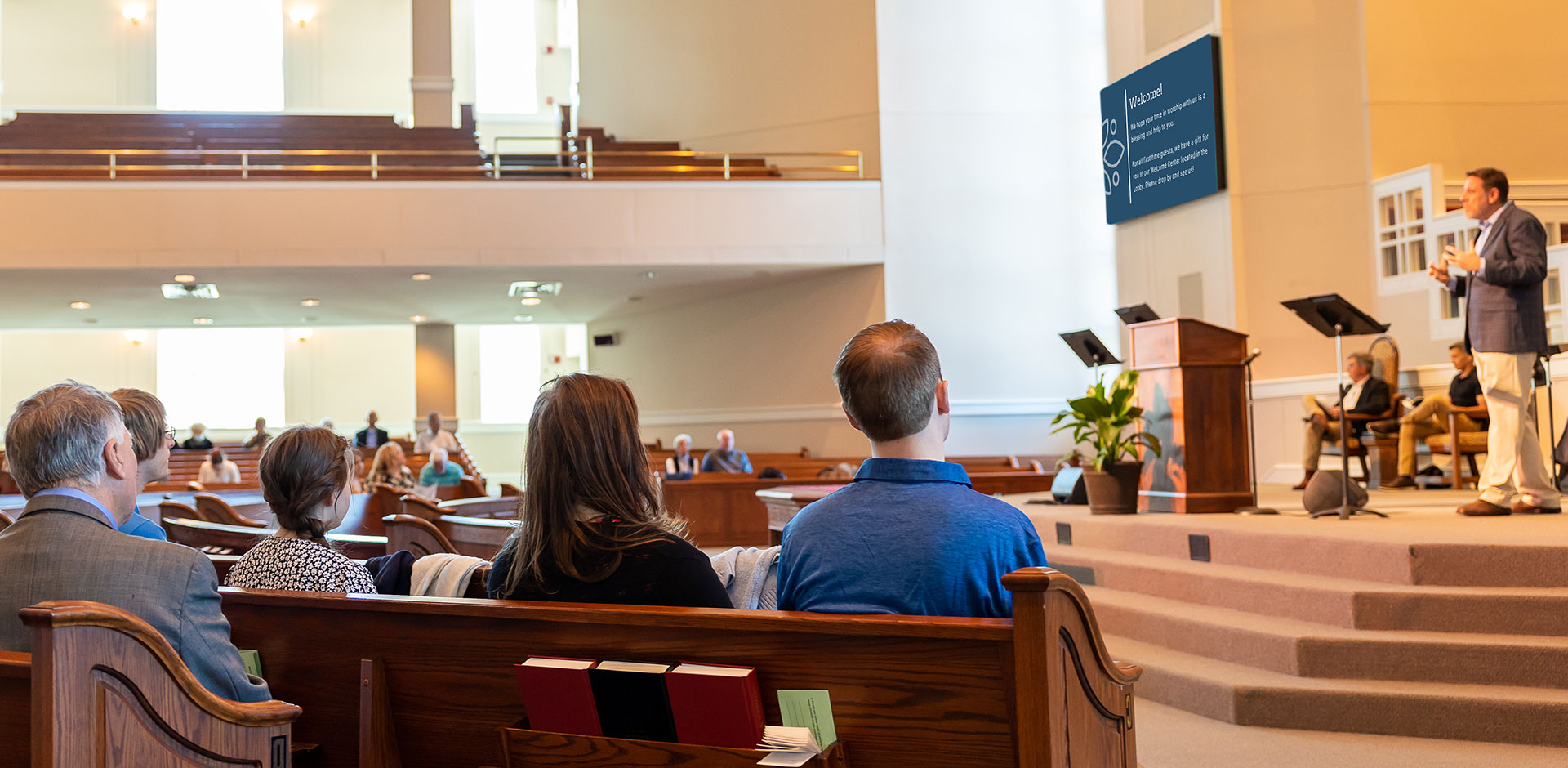 Planning for the future with a modern approach
Dating back to 1946, Arden Presbyterian has a rich and diverse past. Built upon a strong community of faith, the church enjoys an active music and worship ministry, a budding preschool, and a wide range of ever-expanding outreach programs. But with its younger generation looking to engage with more modern worship practices, the church soon found itself at a crossroads of how best to plan for the future.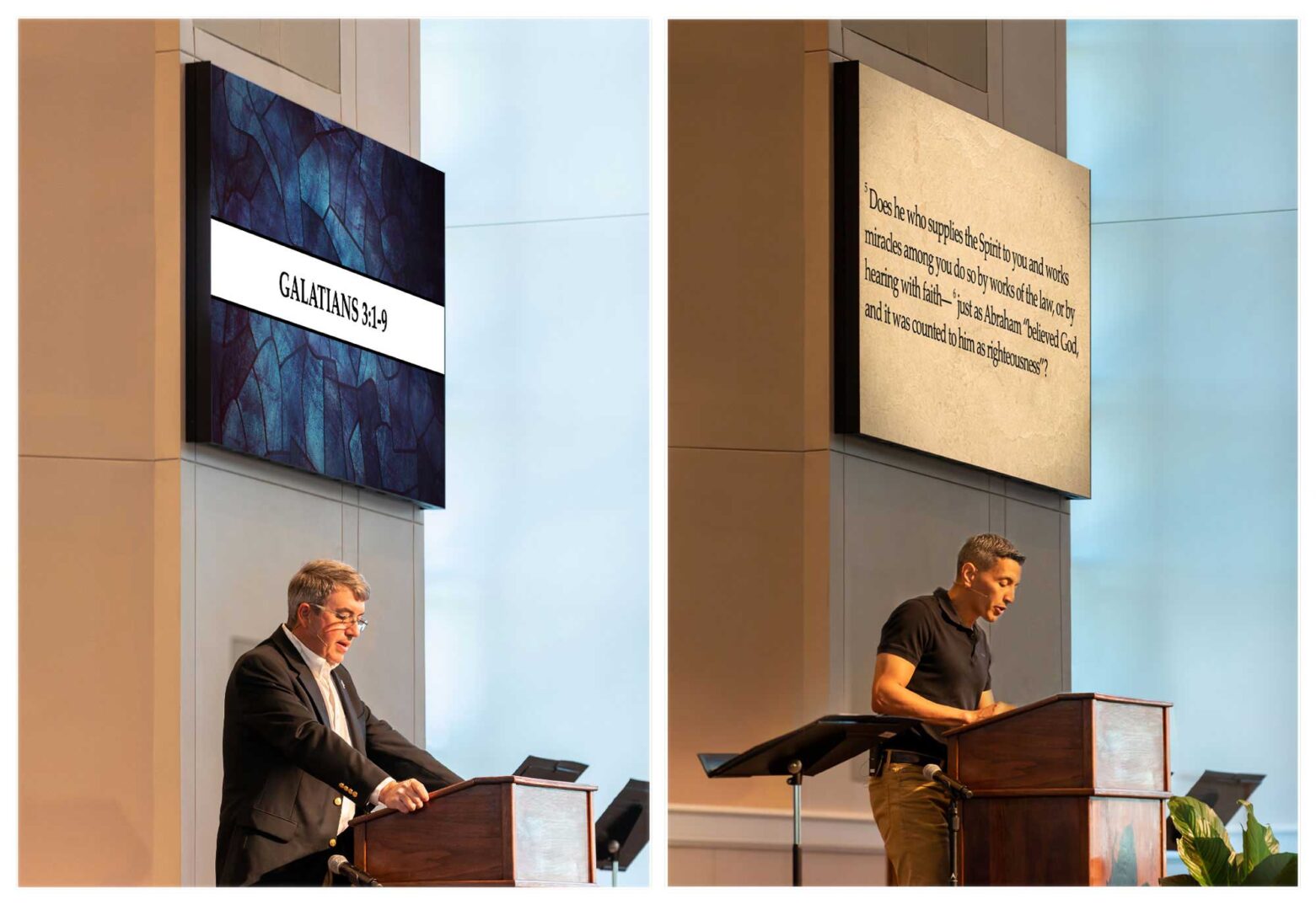 The first step was to design a means to build upon their traditional Sunday worship services – embracing a new approach that speaks to their followers' wide range of ages, while at the same time staying true their historical roots. Anthony Moore – Director of Worship and Communications at the church explains, "When we laid out our plans, we put a big emphasis on needing to enhance and complement the content of the service without distracting or taking attention away from the pastor." To accomplish this task, they contacted the house-of-worship AV specialists at B & R Audio.
"Traditionally, projectors would be chosen for this kind of setup, but with the large amounts of ambient light, and their tall ceiling, the Radiance LED VX Series was the ideal choice." – Bruce Jensen, Owner and CEO, B&R Audio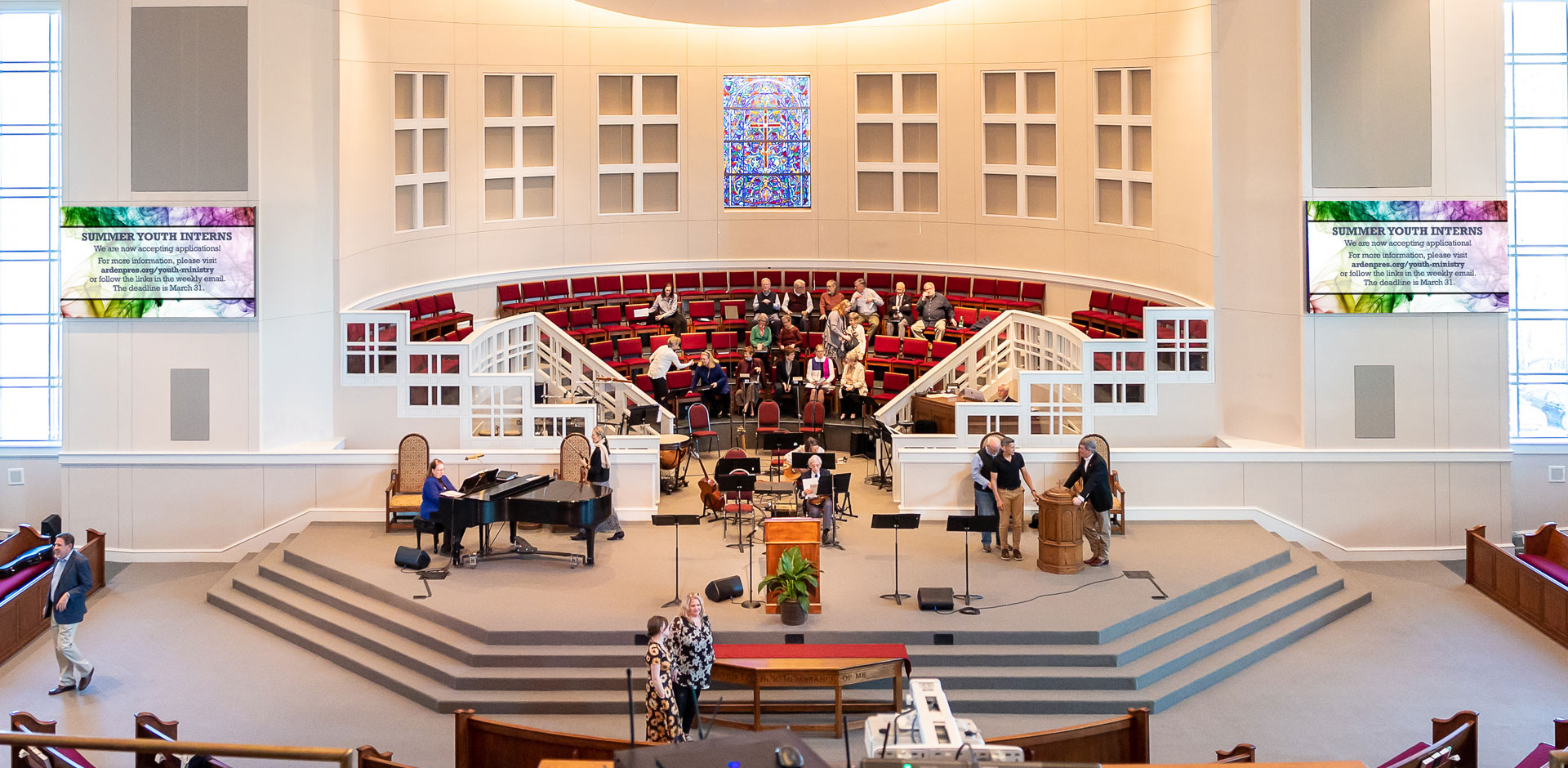 Exceptionally bright to compliment God's creation
With 20+ years of experience, the team B & R Audio are well-accustomed to helping churches upgrade and enhance their worship presence. What started out as an audio design and install company quickly grew into a full-service AV integrator with control, lighting, and video offerings.
Owner and CEO Bruce Jensen describes this project in saying: "Arden Presbyterian was a unique project in that the worship space is flanked by very bright windows, as if designed to 'bring in the light of God's creation' – so we knew the display had to be exceptionally bright as well. Traditionally, projectors would be chosen for this kind of setup, but with the large amounts of ambient light, and their tall ceiling, the Radiance LED VX Series was the ideal choice."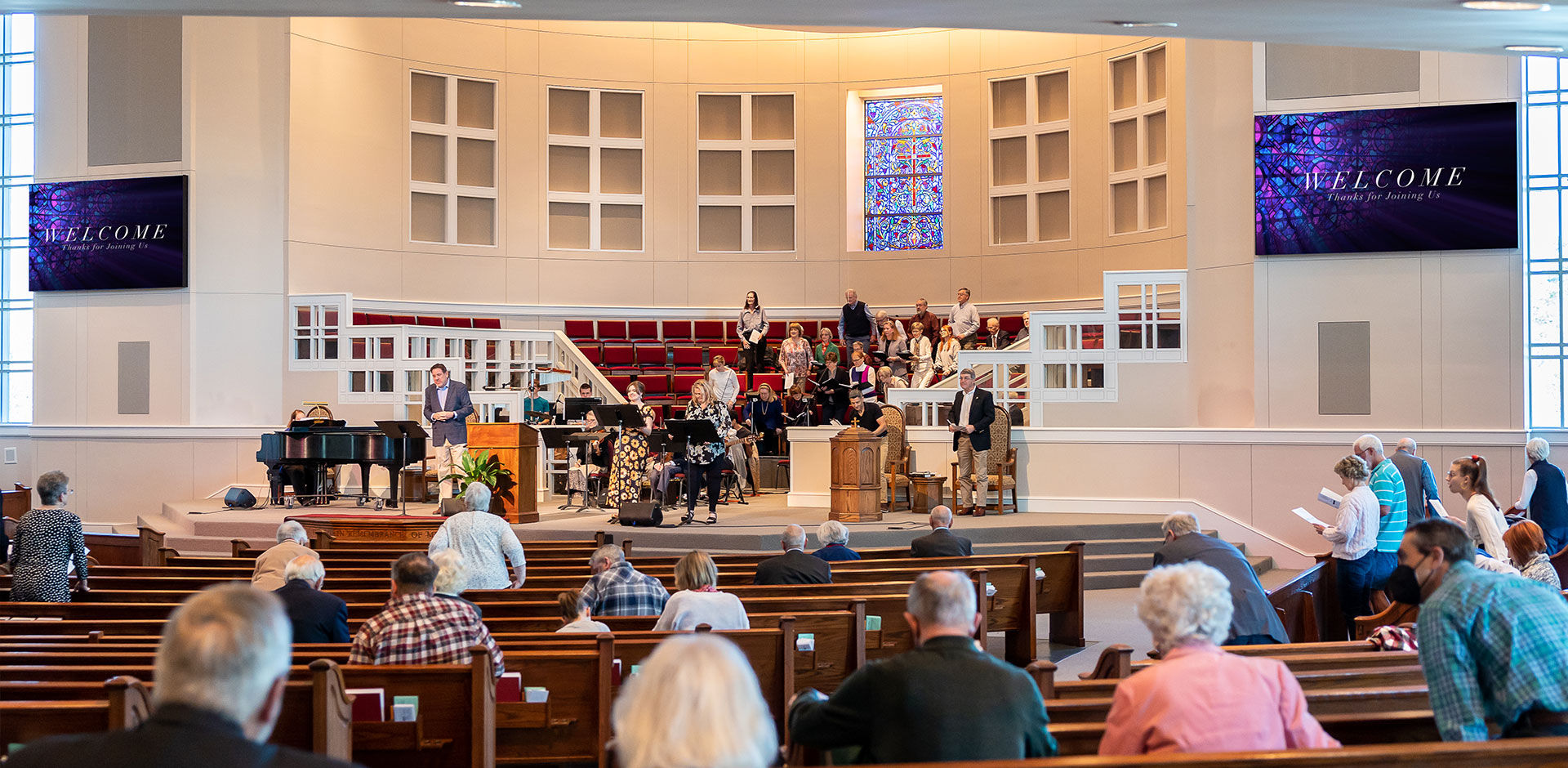 An integral part of the worship experience
Working with Digital Projection, Jensen's team installed the 2.5 pixel-pitch VX Series LED video walls on both sides of the church chancel, giving the worship space a more contemporary setup. Jensen continues, "I trust Digital Projection and they're great to work with. I can always rely on them to deliver top-notch products, and their customer service is phenomenal."
Once the project was finished, the effect was immediately felt by both the congregation and the clergy. Featuring sermon imagery and song lyrics, along with church announcements and liturgical content, the new LED video walls have been quick adopted into the church's services. Moore describes this in saying, "We've heard nothing but positive feedback. One parishioner even commented, 'I can't believe the clarity – I don't even need reading glasses!' It's become an integral part of our worship experience."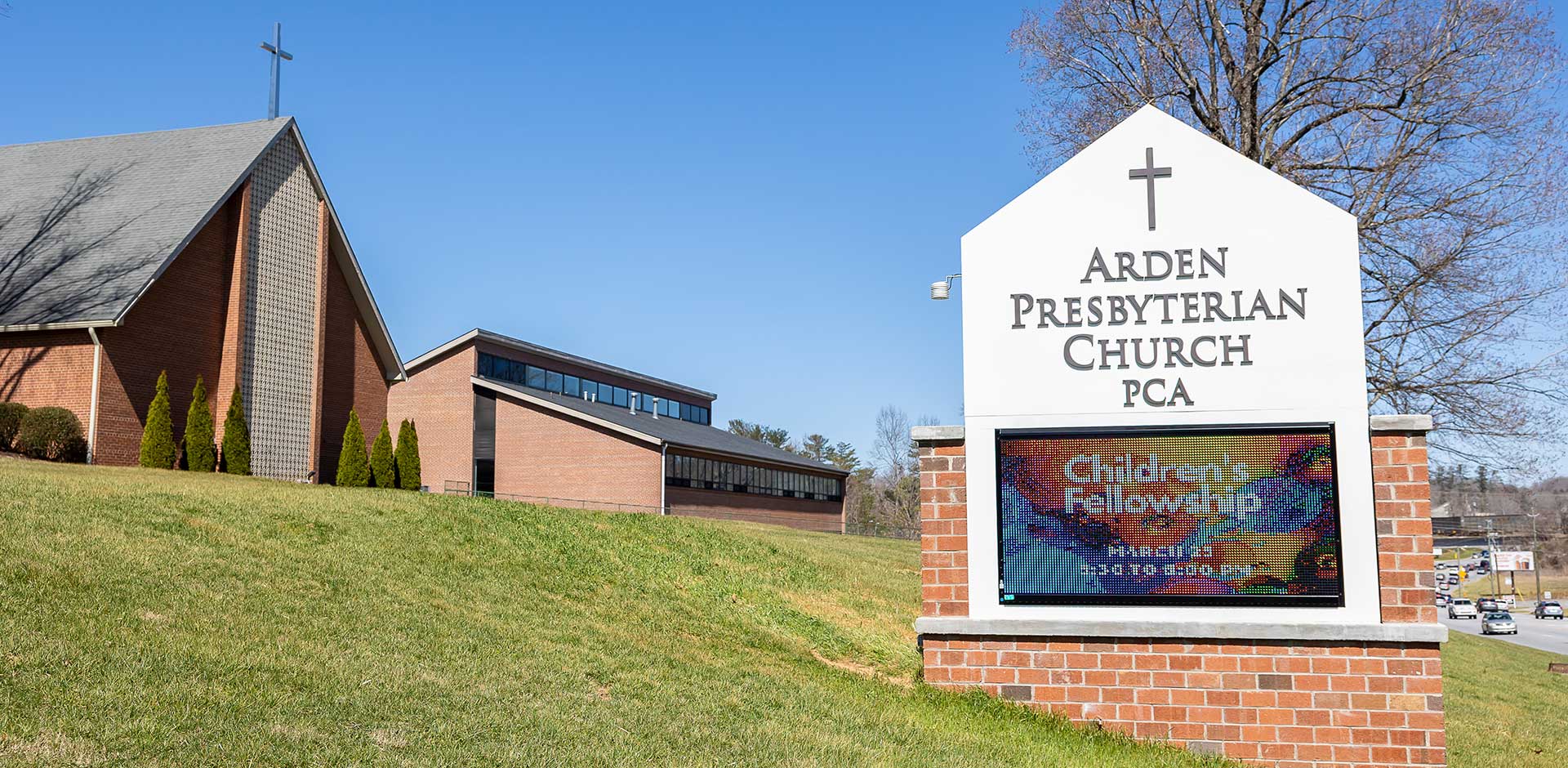 Digital Projection would like to thank Arden Presbyterian and B&R Audio for their use of content and images in this case study.
You can find more information on Arden Presbyterian's church community at their website: www.ardenpres.org
See more of B&R Audio's House of Worship solutions at their website: www.bandraudio.com
Radiance LED VX Series
Seamless LED Displays with Exceptional Performance Value
Engineered with a lower cost-to-performance ratio in mind, the VX Series from Radiance LED creates impressive solutions for spaces that need an exceptional, but cost-effective display. With a lower brightness range, this series is a perfect fit for environments with lower ambient light exposure. The VX Series also features Radiance LED's new optional CrystalView protective technology on every pixel pitch model, adding even more value to an already impressive set of features.
Find out more
Key Features: Radiance LED VX Series
Engineered for lowest cost-to-performance ratio
Optional CrystalView protective surface
Up to 600 nits brightness
Up to 100,000 hours LED lifetime
Suitable for most LED applications that do not require advanced features of Radiance LED Performance Series
Want to know more? Contact our team.
Looking for more information or guidance? Contact us.