Digital Projection Radiance dvLED Helps Residential Integrator Land High-Profile Commercial Job at Moynihan Train Hall
For more than two decades Osbee Industries, headquartered in Harrison, N.Y., with a second office in West Palm Beach, Fla., has focused primarily on designing and installing integrated systems in luxury residences throughout the U.S. Not that they eschew an occasional commercial job. They come by them naturally, as many of their high-profile clientele are business owners. On occasion the systems integrators at Osbee find themselves applying their AV and control knack in corporate boardrooms, restaurants, and bars. "There are certain specialty projects we find interesting and will opt to bid on," says Osbee founder and president Dave Raines.
One of the most prestigious of commercial requests came from an architectural firm involved in the massive $1.6 billion, 255,000-square-foot transformation of the iconic Moynihan Train Hall. For this high-profile project, Osbee would bid on the design and installation of a multipurpose digital videowall for one of the transit hub's main dining areas.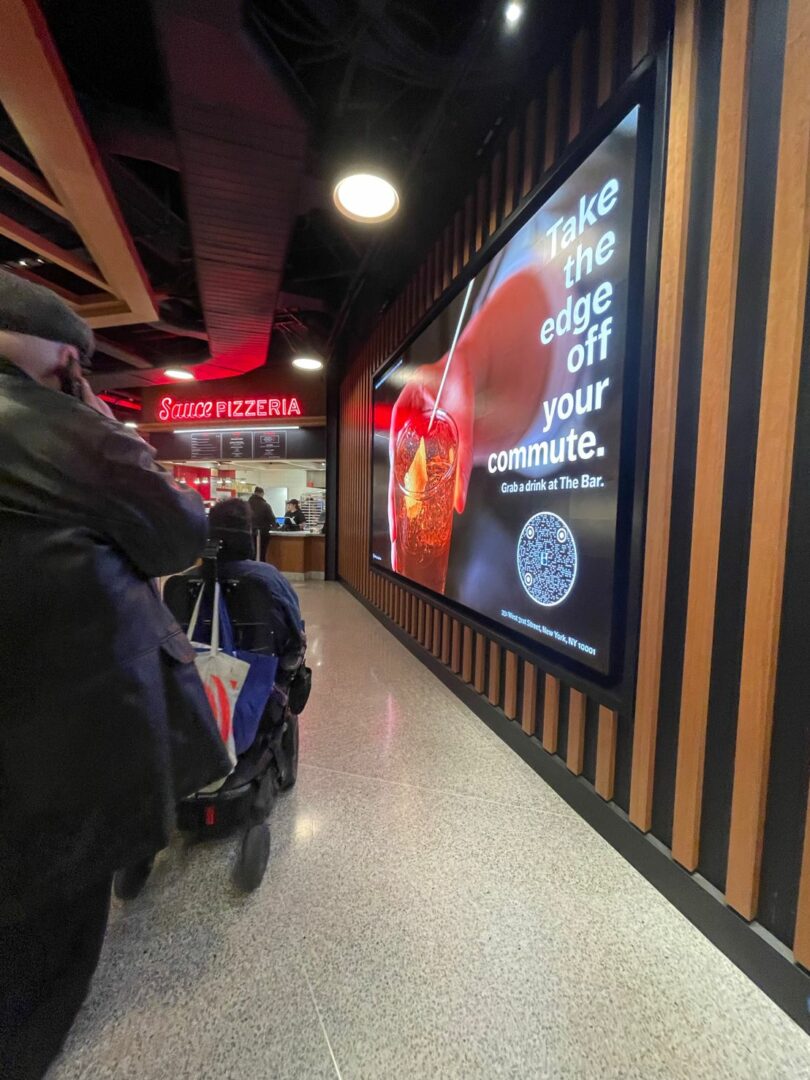 The requirements of the display were fairly straightforward: A super-size screen affixed to a wall where it would present a variety of content—from live-streaming sports broadcasts to the current drink specials and menu items. Images would be viewed up close and at a distance from multiple vantage points and angles. The display would need to maintain brightness and clarity despite high levels of ambient light. Positioned at standing eye-level, it would need to withstand an occasional bump or touch from frequent passersby. A tough order, certainly, but Raines didn't have to look far for the perfect solution.
Already a dealer of Digital Projection (DP) for its residential business, Osbee was familiar with the company's Radiance line of dvLED displays and proposed a 191-inch 1.2mm pitch with CrystalView protective coating for the high-traffic environment.
The quality design and performance of the DP Radiance dvLED met every prerequisite, Osbee's bid was accepted, and the team went to work. Another perk: Osbee had the tech and design support of Digital Projection's Concierge team. "A tech from Digital Projection came to assist with the installation of the display so we were able to focus on the configuration and connection of a quad splitter from Crestron," says Raines. "This helped streamline the process tremendously." Once the display was properly positioned and secure, Osbee and the architect worked together to construct a frame around the display as a finishing touch. The digital signage from DP was ready well in time for the 2022 grand opening of Moynihan Train Hall, and has since entertained and informed thousands of passengers and visitors.
The low power consumption, long lifespan and low maintenance of the DP Radiance dvLED were other winning attributes. These features would minimize post-installation follow-up for Osbee and reduce upkeep and labor costs for Moynihan.
Plus, there was the uptick in revenue the Radiance was expected to generate. Studies show one large-format display attracts and engages customers better than several smaller individual displays, resulting in higher retail sales. This Radiance display supports this claim by combining size with performance … not to mention the ability to sync with a quad splitter and AV control system to keep the information fresh and relevant.
Although this high-profile installation might have been slightly outside Osbee's typical everyday project, it proves that anything is possible with the right products, service, and support.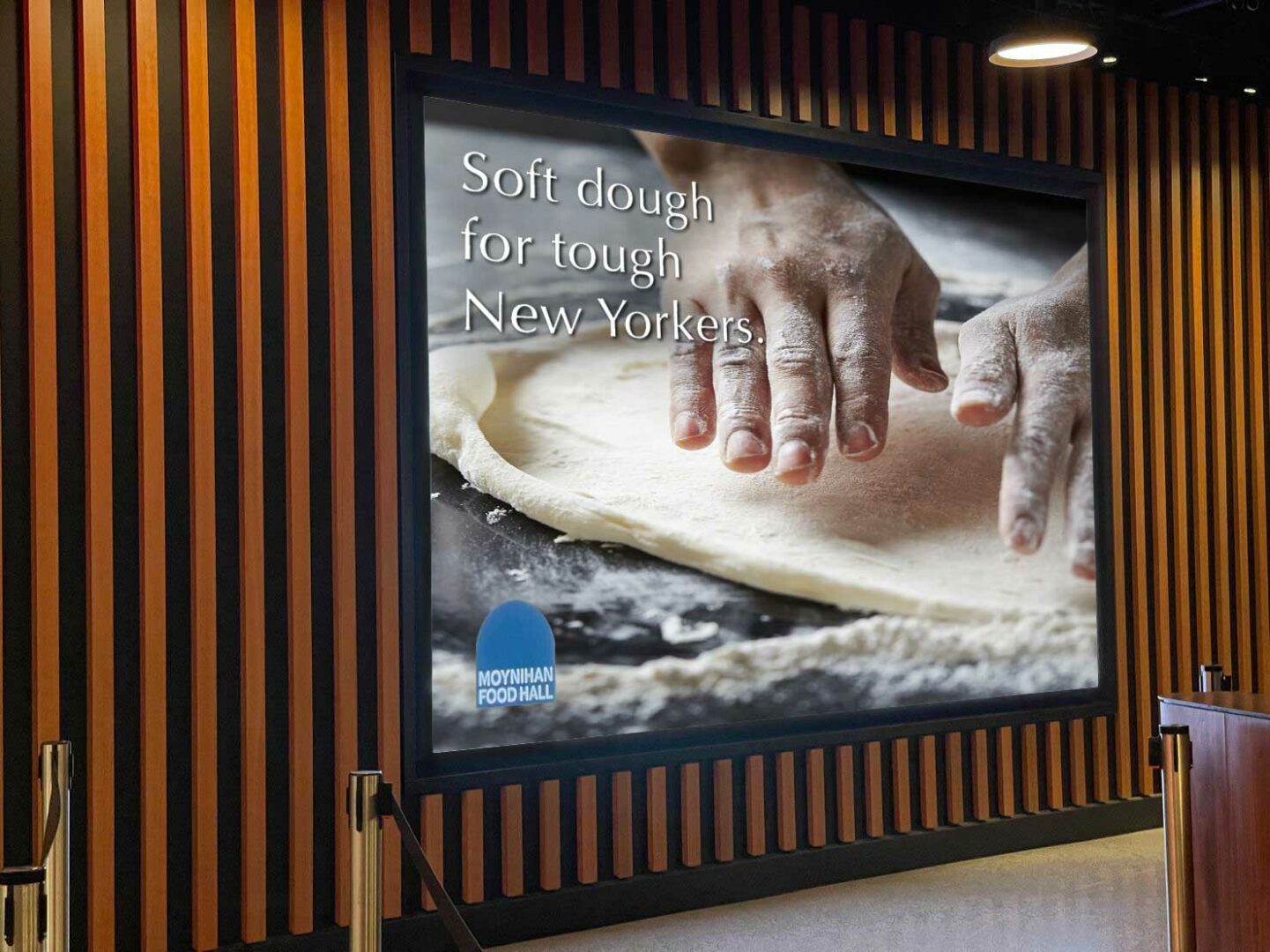 "A tech from Digital Projection came to assist with the installation of the display… This helped streamline the process tremendously." – Dave Raines, founder and president of Osbee Industries
Featured Product
VX Series LED
Exceptional Performance Value
Engineered for lowest cost-to-performance ratio
Optional CrystalView protective surface
Up to 600 nits brightness
Up to 100,000 hours LED lifetime
Suitable for most LED applications that do not require advanced features of Radiance LED Performance Series
Find out more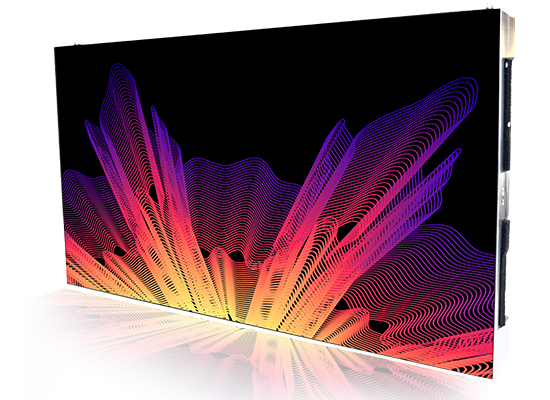 Key Features: Radiance LED VX Series
Engineered for lowest cost-to-performance ratio
Optional CrystalView protective surface
Up to 600 nits brightness
Up to 100,000 hours LED lifetime
Suitable for most LED applications that do not require advanced features of Radiance LED Performance Series